"You never get a second chance at a first impression," or so the old saying goes.
And when you're trying to sell your house, it's vital that everything looks ship-shape to impress your prospective buyers.
Making some minor improvements to your home might just help when it comes to viewing day.
So put some fancy flowers out, bake a fresh loaf of bread and follow our handy tips…
The very first impression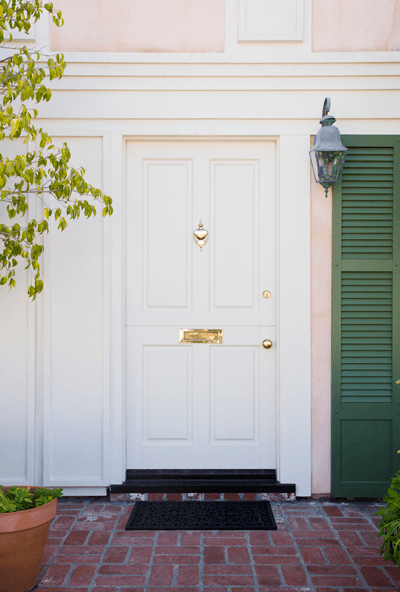 One of the first things that your buyers will see when they pull up outside is your front door.
They don't want to be greeted by chipped paint or loose door furnishings.
Give your front door a fresh lick of paint (if it's wooden) and tighten up that knocker.
Neutral paints, like white, are a great choice but think about your surroundings too - if every other house on your street has a coloured door, you'll want to match.
Placing plant pots or hanging baskets on either side of the doorway will brighten up a plain entrance, as will an outdoor lamp – quite literally.
And it might be worth buying some new door furniture too if yours is worn and tired.
Make an entrance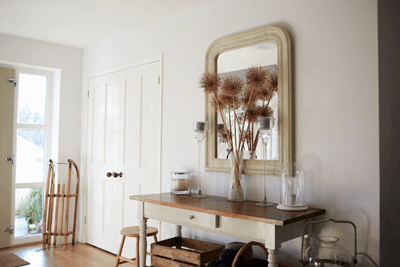 Now your front door is looking up to scratch, you're going to have to follow through with a stunning entrance hall.
First of all, tidy away all of those shoes, coats and random bags left in the corridor or buy a trunk to store them in.
If you've only got a small space to work with, try placing a mirror along one wall to make it appear bigger.
Or, if you've got more room, why not invest in a desk so you can display some candles or plants?
Ooh - nice garden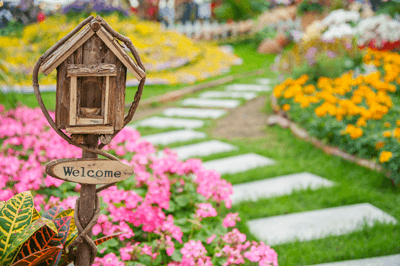 You don't need to go overboard with the garden to make it look presentable - simply mowing your lawn and trimming the borders can help.
Clear away any dead leaves or garden furniture that's past its time and if you have a patio area make sure it's even, clean and free from weeds.
Make sure flowerbeds look full but tidy and if you have any dull coloured pots, give them a quick lick of paint to brighten them up.
Consider placing some lights in the garden too so your buyers can picture what it'll look like on those warm, balmy evenings.
Finally, get rid of any faded children's toys that are hanging around - your guests definitely won't appreciate them.
Smelling fresh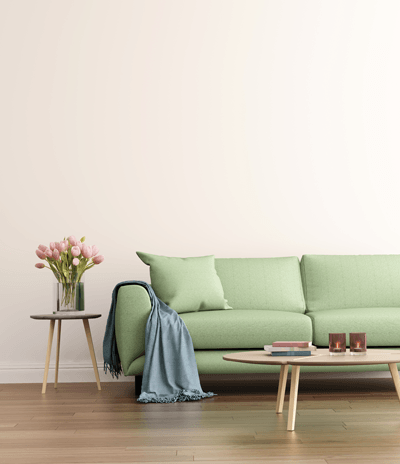 You can make your home more inviting by giving it a distinctive home-y smell.
Andrea Morgan, property blogger at Trying to Balance the Madness reckons: "Buyers want to be met with organised cupboards, sparkling clean fridges and aroma-free dishwashers. Anything different will start to niggle and put doubts in their minds.
"Add natural scents around your home rather than artificial ones - fresh flowers, a bunch of lavender or even fresh coffee all add to the sense of a house being a home."
Neutral, neutral, neutral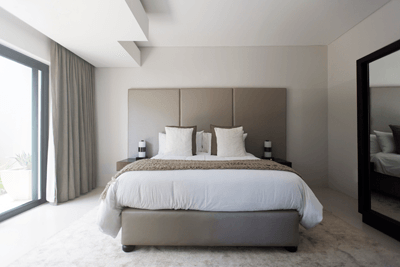 Remember that you're going to be appealing to people with very different tastes when you put your home on the market. 
So, play safe and stay neutral.
Use white or cream paint throughout your home and avoid any bright, garish colours that might seem off-putting to a potential buyer.
You can even buy magic paint that looks pink but dries white so that you're able to see which parts you've already covered - brilliant!
In the best possible light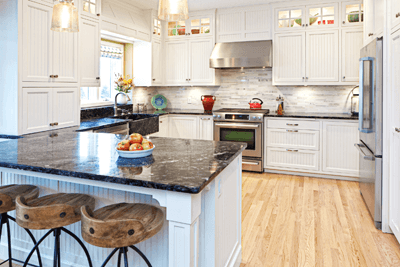 Ensuring your house is lit in the right way can make all the difference.
Replace faded lampshades and make sure you haven't got any unsightly bare lightbulbs hanging from the ceiling.
Work out what sort of lighting you'll need for each room too.
For instance, your kitchen may need something brighter whereas your dining room might benefit from a dimmer to create a romantic atmosphere.
Make sure your home is shown off in the best possible light.
And finally, all we have left to say is - good luck!