Motorists who get caught speeding, using mobiles behind the wheel, driving in bus lanes and other sundry road traffic offences are going to be fined more as of this week - up to 175% of their weekly wage in extreme cases.
But some might argue that it's the driving licence points incurred, not the fines that really matter.
Fines are inconvenient, but if we want to stay on the road most of us will pay up and move on.
You may grumble about the £60 or £100 fine, but that's nothing compared to what'll happen when it's time to renew your insurance if you've racked up a heap of points…
Crunching the numbers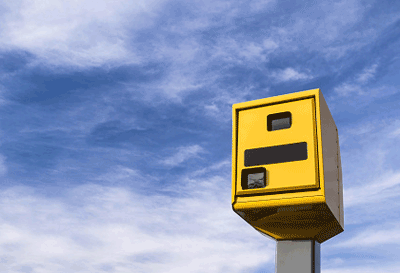 We fired up GoCompare and ran a test quote.
For example, a 30 year-old living in south-east London and driving a 2007 2.0-litre Ford Mondeo Zetec could expect to pay from £814 for comprehensive insurance if they use their car for social and commuting and have no points on their licence.
Their premium rises by £121 with three points, and £378 if they have 12 or more points, but are not banned from driving.
The cheapest premium if they received a ban when their points tally reaches 12 or more is also £1,191 but this is only half the story.
The cheapest quote in both the 12 points but no ban and 12 with a ban comes with a compulsory excess of £1,150 - which added to the £100 voluntary excess our driver opted for - means they'd stump up the first £1,250 of any claim.
Talk to my lawyer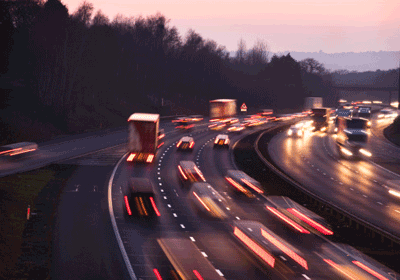 Some motor law experts believe imposing an even greater number of points for offences and bans would deter motorists from taking risks, at least far more than a hefty upfront fine would.
Stephen Oldham, a solicitor who specialises in this field, told us: "A two-tier fixed penalty system with three points for lower speeds and six points for higher speeds would work. For example, in a 70mph zone, three points for 71-90mph and six points for 91-100mph. Drivers going over 100mph will still face a court appearance."
Of course, if you're wealthy enough, any increase in penalties or even a ban won't make much difference, presuming you can employ the likes of hotshot solicitor Nick 'Mr Loophole' Freeman to defend your case.
One of his clients, Sir Alex Ferguson, avoided getting points on his licence because he really needed to reach a toilet and really had to drive along the hard shoulder to reach the loos before it was too late.
When he isn't terrorising the Caribbean in a pedalo, former cricketer Andrew Flintoff has been charged with driving at 87mph in a temporary 50mph zone on the M62.
In his case Mr Freeman helped his client avoid points and a potential ban thanks to good old fashioned ineptitude on the part of the authorities, which had taken too long in issuing a prosecution notice.  
And then there was the infamous Jimmy Carr case.
No, not that one.
Mr Carr was caught talking into a mobile phone while behind the wheel of his car. In this case, Nick Freeman successfully argued that he was in fact dictating a joke idea rather than conversing with another person.
There is no shortage of stories about how the rich and famous are able to challenge the law on speeding fines and other alleged offences.
And don't think for a second they were moved to employ top lawyers to avoid a £100 or so fine.
Their eyebrows are raised at the high cost of re-insuring their Bentley, Ferrari or Aston Martin, which probably costs more to get cover for each year than the purchase price of our driver's Mondeo…
The stakes could get a lot higher for drivers if the law was tougher on errant motorists, according to Nick Freeman.
"If the government was serious about tackling this issue it needed to do something which would not win the populist vote - namely imposing a mandatory three-month disqualification at speeds within certain parameters," he says. "What motorists fear most of all is being removed from the road. That's the thing that really resonates with them."
Exceptional hardship?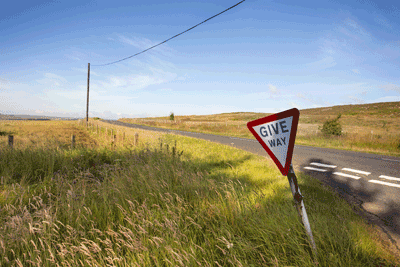 Even the likes of you and me can avoid being banished to the kerbside if it's found we would suffer 'exceptional hardship' as a result of a driving ban.
This is something a recent BBC investigation highlighted, when a Freedom of Information Act request revealed more than 10,000 motorists are allowed to drive despite having between 12 and 18 points, while some have dozens of points on their licence. 
The exceptional hardship clause can be used in cases where a number of offences have been committed in a short space of time, and it is reasonable to conclude the motorist did not know they were breaking the law.
One oft-cited example is where a camera is put into operation on a route you regularly use to get to and from work, and by driving just a mile or so over the limit at that could result in several points being incurred before the driver is alerted to the offence when they receive a penalty points notice.
So, when it comes to motoring offences, prevention is better than cure - ease off the throttle, steer clear of the bus lanes, and for heaven's sake, put the phone away.
Tell us your thoughts on penalty points on Twitter and Facebook