Back in the early 2000s, we probably thought that we'd all own flying cars by now.
Unfortunately, we've not reached that point yet but that doesn't stop us being obsessed with new technology and what it can do for us - whether it's to help us get fitter, make life easier or simply to entertain us.
We decided to check out the Wearable Tech Show in the ExCeL Centre to see which accessories we might be owning in the future.
For the thrill seekers - BOBOVR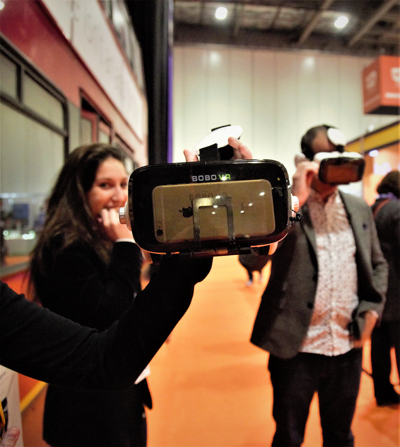 If you have dreams of exploring far-flung corners of the universe from the comfort of your sofa, BOBOVR may just have the answer.
Their virtual reality headsets allow you to be completely immersed in a different world without stepping outside your front door. 
The BOBOVR simply slides on to your head so that you have a panoramic screen in front of your eyes and headphones covering your ears.
By sliding your smartphone inside, you can watch IMAX 3D movies or play games. 
For the family - Equivital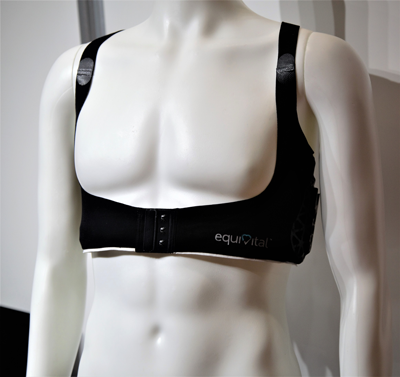 It can be worrying when elderly relatives live alone. That's where Equivital come in.
Their range of products could prove helpful as they monitor indicators of health and send the data to a remote device, such as a relative's smartphone.
The belt fits around the chest and uses a monitor to measure things like heart rate, respiratory rate and skin temperature.
So if there are any sudden changes in your loved one's health, you'll be alerted no matter where you are. 
For the students - Sim for Health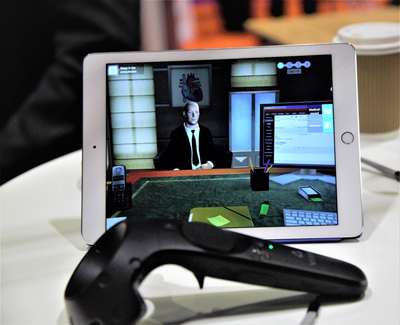 Remember the days you treated patients with 'bloaty head' on Theme Hospital?
Well, Canadian tech outfit Sim for Health has devised a virtual reality system that allows medical students to help virtual patients suffering from real ailments.
Students are able to interact with their pretend patients and administer treatment using a hand console.  
Educating medical staff just became a very different ball game.
For the lazy - Tapdo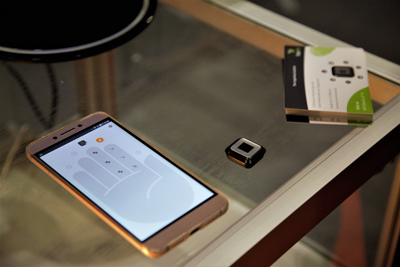 Ever been so comfy, you don't want to move?
Well, what if you could control your lights, music, heating and much more from your wrist?
With the tiny tapdo device attached to a bracelet, you could do just that by using different parts of your fingers to trigger specific actions. 
After you've downloaded the app and set up your tapdo, you can simply tap the device to dim the lights, skip a song or even call a taxi…
For the kids - Swapbots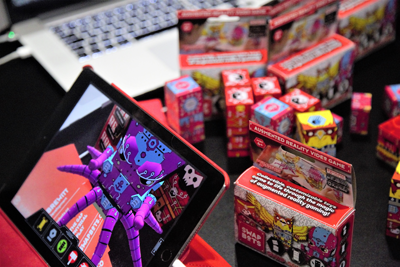 If you've got kids who are addicted to their iPads or tablets, you may be able to actually interact (well virtually interact) with them using SwapBots!
SwapBots are collectible toys that can be used in conjunction with a phone or tablet to discover virtual worlds.
Simply point your phone or tablet at your toy to see it come to life on screen.
The stories and games designed for Swapbots are interactive so the whole family can play along. And best of all, there are no pesky in-app purchases either.
As the SwapBots characters are made up of three segments, they're interchangeable so you can create new characters by swapping parts of their body around.
For the ravers - Illuminated Apparel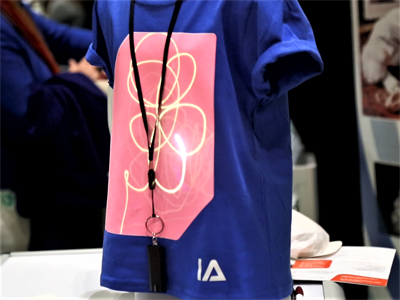 Forget personalised t-shirts for your mate's stag do -get one that can be customised over and over again.
You may have already seen Illuminated Apparel on Dragons' Den - they create interactive clothing that you're able to customise using light.
The effect wears off between five and 10 minutes so you're able to change your design over and over again.
Perfect for festivals, going out on the razz or even charity events! 
For the competitive - MyZone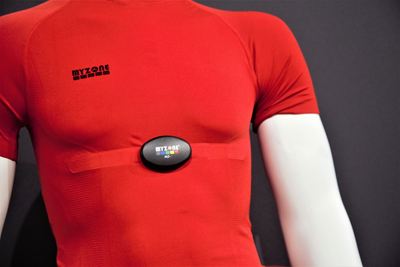 If you're a fan of tracking your fitness, you'll love the MyZone physical activity belt.
The belt fits around your chest and can be used with an app to determine how much effort you're putting into your workout.
By measuring effort and intensity rather than what type of exercise you're doing, you're able to compete with friends who may actually be fitter than you - and win!
A spokesperson for the brand told us: "If Mo Farah did a 10-mile run and somebody who's massively unfit did a mile walk, they would beat Mo Farah using MyZone because it's about the effort they're putting in."
A pretty unique way of looking at fitness!
 
Find us on Facebook and Twitter to let us know your thoughts on the new wearable tech.
Compare health insurance quotesat Gocompare.com