When it comes to spotting a rare coin, not much gets past the UK's eagle-eyed detectorists.
But, the penny's yet to drop on the value of plastic.
In contrast to reliable coppers, credit cards have a short-term expiration date, destined get chopped up and chucked away when past their use.
So should we hang on to them? After all, most banks advise disposing of them as soon as they expire.
Vintage credit cards making money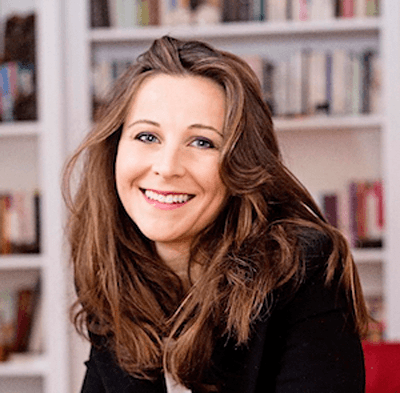 Auctioneers in the antiques trade, like Kate Bateman of Bargain Hunt and Flog It! fame, know there's a collector out there for absolutely everything, and she thinks it could also be true of credit cards in the future.
"While I haven't personally heard of anyone specifically collecting credit cards as an investment, like coins, I wouldn't be at all surprised if that were the case," she tells us.
Kate has already seen several old BT and phone card collections, so a card connoisseur's interest might be piqued if the right credit or debit card came along.
In America, there are hobbyists that had the foresight to do just that.
A cursory glance on eBay turned up a 1984 Bank of America VIP cheque guarantee card with an asking price of $45 and a 1971 Division of American Oil Company credit card  for $39.95.
There's also a set of five Phillips 66 International credit cards  with an asking price of $125, whereas a set of 35 2007-2009 Visa cards is a sweet steal at $25.
Rare bank cards
Kate has a top-tip for collectors looking to dive into bank card collecting: "It will be the early versions of the truly iconic designs, unusual examples, or very small issue card runs (from exclusive banks, such as Coutts) that could be the most sought after," she says.
The first UK charge card appeared in 1951 and Barclays launched Barclaycard in 1966.
It's the cards from this era that will likely stir interest, but it's unclear how hungry the UK market is for them.
There are many beautiful and unusual credit and debit cards to collect if for nothing else than for your own pleasure.
Kate agrees: "For collectors, it's often the 'thrill of the chase' - the collecting - that's the main attraction, rather than the expectation of future profits."
Just take a look at this underwater starry night cat/fish/cherry/forest design - it's irresistibly strange - and the Visa Infinite designs by Rosan Diamond (such as the panda variation above), which remarkably is accepted anywhere you can pay with Visa.
Celebrity-owned credit and debit cards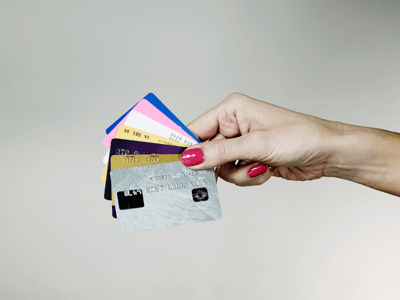 Imagine if you had Kim Kardashian's used and abused Amex or a Royale Mastercard once flashed by Kanye West.
Kate thinks celeb culture is another lucrative area for collectors: "There may be a market for bank cards belonging to famous people, appealing to fans and celebrity autograph hunters," she explains.
For instance, country singer Waylon Jennings' Dillard's Elite Card came up for sale at auction in 2014. It was estimated to sell for between $500 and $700, and it realised $300.
There's a guaranteed bun fight if Elvis Presley or Marilyn Monroe's credit cards ever come up for sale…
Collectable UK credit cards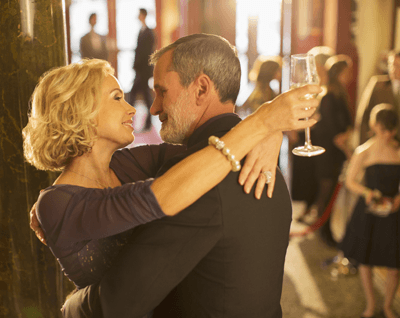 Keep an eye out for a NatWest Black Card.
When launched in 2002, it boasted premium benefits in return for a minimum annual salary of £70,000 to attract the wealthiest customers.
Account holders had exclusive access to Air Miles, airport lounges around the world, 25% cashback for concert tickets and a 24/7 concierge, plus much more.
In 2016 NatWest scrapped all the account's benefits  and stopped new customers from obtaining a Black account.
NatWest has assured its customers that if their account is active the card will still work , but it's possible that benefit-seeking customers shopped around for a more generous credit card, paying off and closing their NatWest Black Card account.
The card, therefore, could be a rarity and a prize for collectors.
Will the craze ever take off?
While there's undoubtedly an appeal to collecting rare bank cards, don't get your hopes up of ever cashing one in for a huge amount.
Kate has her doubts for a few reasons: "Collecting credit cards is probably not going to provide a particularly quick return on investment.
"Collectors of coins, especially gold coins like Sovereigns and Krugerrands, have seen good profits recently based on the rise of gold prices, but I can't honestly see this happening with vintage credit cards in the future."
However, she tells us the key to increased value is scarcity plus consumer demand: "A bank card collector would have to wait quite a long time for the vast majority of cards to become lost, destroyed, or defunct for them to see an increase in value, "she says.
The best way at making some cash? Seeking out like minded souls may be the best course of action. "Find other collectors who shared your interest and would be willing to pay!" she advises.
Ready to start your collection?Compare credit cardsnow
Are you touting a vintage Coutts card, or hoarding a wallet of pretty plastics? Tell us about it on Twitter and Facebook