Elvis was a singer who liked to eat.
Indeed, his monstrous appetite was one of the main reasons he met an untimely end, aged just 42, in the toilet of his Graceland mansion in 1977.
The Elvis Presley cookbook reads like a guide on what not to eat.
He packed away thousands of calories a day, and the vast amount of prescription drugs he took didn't help his health either.
From enormous burgers (his entourage included a man nicknamed 'Hamburger John' who's job was to... well, you can figure it out) and artery-clogging concoctions to bizarre yo-yo weight-loss routines, Elvis's relationship with food was grimly fascinating.
So, let's take a look at some of the King's stranger culinary inclinations…
Cooking up vermin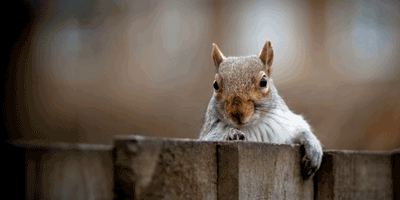 The 1996 BBC documentary The Burger and the King is a great insight into Elvis's gargantuan appetite.
It interviews people who cooked for Elvis throughout his life.
Back in his days growing up in Mississippi, squirrel would often be on the menu for the hard-working Presley family, and possum too.
Elvis's diet isn't renowned for being healthy, but squirrel is actually quite a lean, healthy meat packed with protein and iron.
Give it a try today!
Using your loaf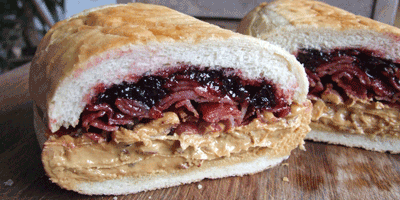 Of all of Elvis's gourmet inclinations, the so-called 'Fool's Gold Loaf' has to rank as the most famous.
It consists of a big hollowed-out loaf of bread, stuffed with banana, bacon and peanut butter.
He once chartered a plane to Colorado, where the restaurant which invented the loaf was located, to go and hook some of his pals, the so-called 'Memphis Mafia' up with some.
How about that?
Baby talk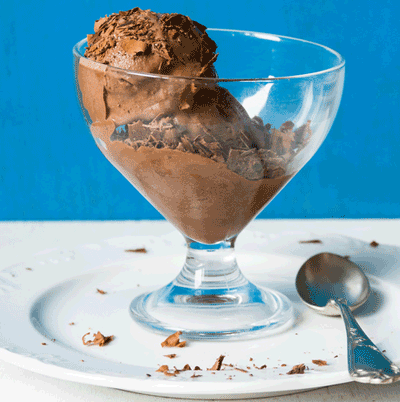 Rumour has it that Elvis communicated in a weird baby talk, especially when it came to matters of the stomach.
For instance, the stories go that Elvis used to refer to ice cream as 'iddy treem'. Chocolate and vanilla are said to be his favourite flavours.
And it was also reported that he used to refer to Pepsi as 'belly wash' - the stories go that he used to have it delivered by the truckload to Graceland.
Of course, these are only rumours, but it doesn't sound beyond the realm of possibility.
Elvis on a diet
Elvis would often go to extreme measures to shed his ponderous bulk, especially when he knew he had concerts coming up.
He was a keen fan of racquetball and had a court built on the grounds of his Graceland estate.
He was also a keen student of karate, incorporating impressive 'moves' into his stage act. Check out those high kicks!
But possibly the strangest rumour regarding Elvis's weight-loss strategies was his use of the so-called 'Sleeping Beauty' diet, in which he was placed in a medically induced coma by a quack doctor in order to lose weight.
The story, as per this Elvis cookbook, was that he fell out of bed and woke himself up, and vowed never to undergo the treatment again.
Lord have mercy!
Don't do drugs
Of course, as well as the mountains of calorific grub, it was the drugs which had an equal hand in his death.
A cocktail of uppers and downers wreaked havoc on his physical and mental health, and the coroners' report found there were 11  types of drug in his system when he died.
What lesson can be learned here? Quite simply, leave the drugs alone.
Obviously, doing all of the above (save for the squirrel-eating, perhaps) in excess is a sure-fire way to ill-health.
If you take a keen interest in your own wellbeing, then have a gander at GoCompare'sprivate medical insuranceandlife insurancecomparison service.