"For Heaven's sake, send help! There's a man trying to get into my room and the door's locked!"
These are the words of Donald McGill, probably the most famous and collectable picture postcard cartoonist in the world.
His style, along with the postcards that came out of Bamforth and Co, had a direct influence on the Carry On films and more than 50 years after his death his postcards are still stocked in seaside arcades up and down the country.
Postcards typically featuring randy vicars, buxom women in beachwear, red-nosed rummies, nagging wives and henpecked husbands are still popular, and they are as much a part of a day at the beach as buckets and spades, sandcastles and kiss-me quick-hats.
These days they could certainly be considered to be politically incorrect - but what saves them from the bad taste incinerator?
Dr Nick Hiley from Canterbury University's British Cartoon Archive ponders: "They are so beautifully drawn and as much relies on innuendo, it's implied not explicit. At the time they were seen as the top of a slippery slide to hell. Now we look at them as a window on a more innocent age."
Famous fans
Animal Farm and 1984 author George Orwell was also a fan.
In 1941, he authored an essay titled 'The Art of Donald McGill', which was a critical analysis of the prolific creator of saucy seaside postcards. In it he wrote: "The special value of his post cards is that they are so completely typical."
And they are just that - and can be found in countless antique or bric-a-brac shops around the UK and selling for pennies, but is there any money in them?
The simple answer is 'yes'.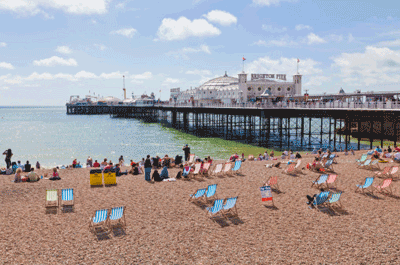 Sure, you won't find one that fetches anywhere near as much as the first ever postcard, which was sent by Theodore Hook to himself in 1840 and went under the hammer for £32,000 last year.
However, there are hundreds of thousands of the popular seaside cards out there and the odd gem among them that could return far more than the 10p or so they may cost.
James Bissell-Thomas, owner of the Donald McGill Museum in Ryde, Isle of Wight, told us: "The record for an original McGill artwork is around £3,500, while a rare postcard can fetch up to £100.
If you find a card stamped from the Isle of Man or Blackpool 'disapproved' you are in luck, likewise some of his Second World War cards can go for a decent sum, particularly if the action he depicted was old news before they were published."
The value of these cards also rises when they are part of a collection.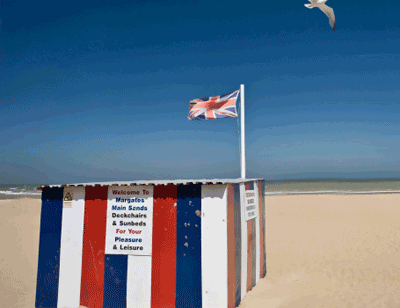 Four years ago a collection of 26 albums, crammed with 5,000 postcards, went for more than £17,000 at an auction in Hull.
Accumulating a decent postcard collection typically takes years, and there's no guarantee you'll find enough gems to pay off the mortgage, but that's not the only reason to spend your spare time rifling through junk shops.
Play your cards right
Frank Moore, from Welling in south east London, is a long-standing deltiologist - that's a postcard collector to you and me.
He told us: "I've got postcards that cost me next to nothing which are worth next to nothing, and then there are those that are worth a little more. I have a Bamforth that cost £1 and I've received offers for it upwards of £60. I've not sold because I enjoy looking at it, but it just goes to show what these postcards can go for."
There's something very peculiar about investing in saucy seaside postcards that makes collecting or investing, whatever you want to call it, so accessible.
Unlike almost anything else, from dinky toys to fine wines, it doesn't matter if they have been used.
A half-drunk bottle of wine or a vintage model car without its packaging depreciates massively in value. And who really can say they enjoy their ancient bottle of claret if all they can do is measure the inches of dust that collect on its neck rather than necking it?
Not so postcards, you can look and laugh at them and their value can even rise if they've been written on, stamped and sent through the post.
If you want to drill down into this even further consider this - some postmarks are more valuable than others.
A Blackpool stamp on the back of a card, for example, is probably worth more than a Hull postmark. Now, I have nothing against Hull, but apparently it lacks the nostalgic glamour that sticks to Blackpool...