Credit cards and holidays are like Sangria and tapas - if you use them right. Get it wrong and they're as useful as wasps at a picnic.
There are a number of benefits of travelling on the plastic, from the moment you book your flights onwards - here's how to flex with panache and sidestep these four expensive pitfalls.
Assuming cards cover booking hitches
The advantages of booking flights and holidays with a credit card are potentially two-fold.
If you use a 0% purchases card you'll be able to spread the cost of your travels - just make sure you repay at least the minimum amount each month to avoid fees and aim to repay in full before the interest-free period ends.
Secondly, assuming each item in your booking cost you more than £100, you'll have credit card purchase protection courtesy of Section 75 legislation - so if your holiday company goes bust, your credit card provider should refund you.
But be warned: If you book through an intermediary website - such as Booking.com or Travel Republic - Section 75 probably won't save you.
That's because as intermediaries aren't the company providing you with the product or service, the credit card company can say it didn't have a direct relationship with the supplier, so isn't equally liable.
In these cases, travel insurance with cancellation cover could come into its own instead.
Assuming all travel credit cards are created equal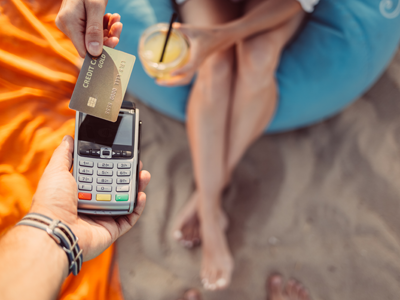 Some credit cards are geared specifically towards holidaymakers, but it's important to note that travel card costs come in several forms.
Non-sterling transaction fee - a percentage charged each time you buy something in a foreign currency
Cash fee - charged if you withdraw from a cash machine
Cash withdrawal interest - charged even if the card's paid off in full by the payment due date
A quick scan of financial stat jockeys Defaqto makes grim reading - just 24 out of 240 credit cards listed charge no international transaction fee within Europe, while 214 charge a fee upwards of 2.5%.[1]
All this means that you need to be on the alert for different features in your travel credit card and not be wooed by the attractions of a card you'd use at home, like long 0% interest deals or cashback.
Instead, keep your eyes peeled for cards with no foreign transaction fees and no cash withdrawal fee.
If you've got internet access abroad, there's a simple trick to get around the interest charged on cash withdrawals - just log into your credit card account each day to repay your cash withdrawals in full to minimise the interest.
Watch out for those roaming charges outside of the EU, though!
Missing out on section 75 protection
Section 75 credit card protection can really go the extra mile when you're travelling - it means that if there's a problem with something you buy abroad, your credit card provider should step up and refund you.
That should come in handy if you arrange delivery of a stunning Venetian chandelier, only for it to arrive in fragments two weeks later.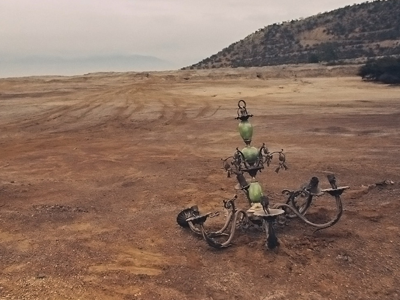 But there is a catch - bargain hunters should beware as section 75 protection only kicks in for souvenirs costing over £100.
So you'd be wise to apply the principles of 'buyer beware' to lesser purchases to avoid the seduction of shoddy goods that look better in the sunshine.
Find a great deal on your travel insurance at GoCompare