It's all too easy to part with our money online - especially when it can be done in a couple of clicks.
And with a whopping 77% of us shopping from virtual shelves last year, it pays to be vigilant when ordering new goodies.
You may have authorised a Continuous Payment Authority (CPA) without even knowing.
A CPA entitles a company to take a payment from your account whenever they want and they're able to change the amount that they take each time. Scary, huh?
But here's the thing - this business model is becoming the norm for some online retail businesses.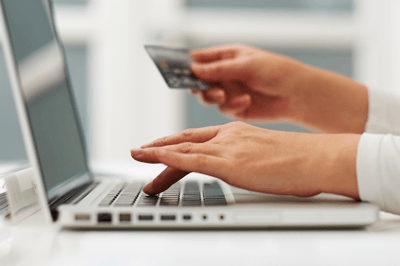 Much like the outrage sparked by Amazon Prime when it charged customers £79 after a free trial, some fashion websites have also been infuriating buyers with their sneaky tactics.
We spoke to two shoppers who felt they'd been cheated by these subscription services.
New workout gear
Co-founded by actress Kate Hudson, Fabletics is a popular online activewear shop that offers clothes at low prices for its 'VIP members'.
Customers take a quiz to receive personalised outfit recommendations and then choose to checkout as a 'guest' or a 'VIP'.
However, as some shoppers soon discovered, opting for the cheaper VIP option will lead to authorising a monthly £44 fee.
VIP customers can choose to either shop on a monthly basis or opt to skip the month.
However, if they don't log into their account by the fifth day of every month, they'll be automatically charged.
This is laid out in the terms and conditions when customers make their first purchase, but it can be easily overlooked.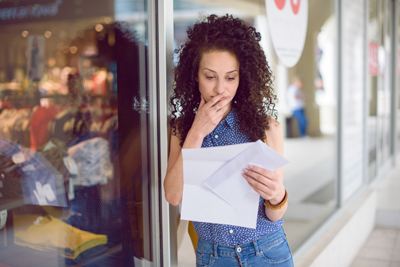 Jo O'Connell, who is the managing director of a public relations company in Bournemouth, believes she was tricked into signing up for a subscription with Fabletics.
"At no time was it made clear to me that signing up to a monthly direct debit fee is part of the usual buying process,"she told us.
"It was only when I saw that I had signed up to a 'membership club' with 'benefits' that I clicked to see what the benefits were. I saw that in fact it was a monthly direct debit, so I would get new clothes each month. I was really shocked as there was no way that I needed or wanted this.
"I consider myself a savvy shopper who is always aware of scams. This really surprised me."
These boots are made for walking
Another popular fashion website that uses the same business model is JustFab. It belongs to the same parent company as Fabletics -TechStyle - which is headquartered in California.
Rebecca Taylor, a fashion blogger, loved the items she purchased from the site but found it extremely difficult to cancel the subscription service.
"I signed up and set a monthly alarm to remind me to 'skip' the month. But when I got a new phone, the alarm didn't work as well.
"One month, I forgot to skip but I had zero money to spare so I called them asking to cancel - they were really against the idea.
"They said they'd waive the fee for that month if I continued. I agreed because honestly I just wanted it waived."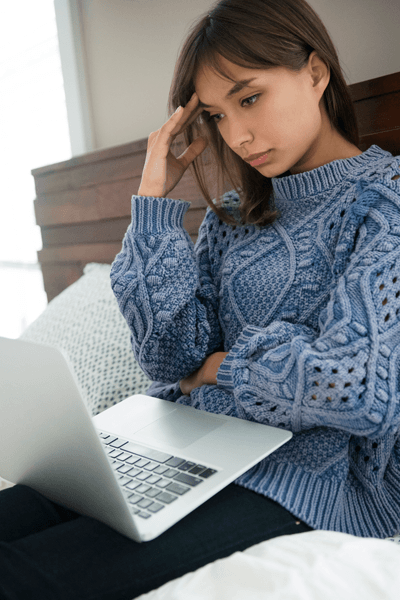 Unfortunately, a few months later, the same thing happened.
"I thought I'd become more diligent about skipping, but life gets in the way so it happened again", says Rebecca.
"The person in customer service was so rude and basically gave me a hard time for cancelling. It was a bad experience. They did cancel and waive the fee but it was ridiculous trying to cancel the membership."
We contacted Fabletics and JustFab separately, as well as the TechStyle Fashion Group, to ask why they use this particular business model but they didn't respond to our queries.
Escape the CPA trap
Unfortunately, simply cancelling your actual card may not be enough to stop companies taking money from your account each month. 
We contacted National Trading Standards.
A spokeman advised that customers should make every effort to contact the company concerned to cancel the agreement and also contact their bank to cancel future payments.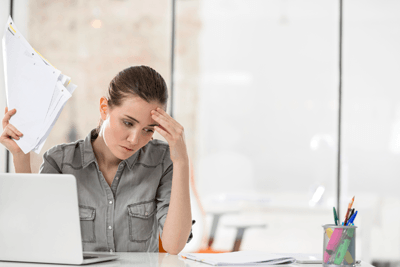 Your bank must cancel the CPA when you ask it to and it can't fob you off by telling you to ask the merchant instead.
It also has to refund any money that's been taken after you've put in a cancellation request.
If you're struggling to get the CPA stopped or a refund from your bank, National Trading Standards suggests referring the issue to the Financial Ombudsman or reporting it to the Citizens Advice Consumer Helpline.
Always check out the terms and conditions
Although it can be tempting to skim through the small print, you should make sure that you take notice of a company's policy - keep an eye on your bank statements too and check that you haven't been charged more than you should.
If you're still not sure whether to trust a company or not, search for reviews of them online to prevent getting caught out.
Have you ever been caught out by a cheeky CPA? Let us know on Twitter or Facebook