In late 2010 the then transport secretary, Philip Hammond declared 2011 would be the year of the electric car. But despite government incentives such as the plug-in car grant offering a £5,000 subsidy for motorists purchasing approved electric vehicles (EVs), they still remained niche.
And to some extent, that's still the case. EVs currently account for less than 1% of new car sales in the UK.
But concerns about air pollution and climate change are driving the shift towards electric vehicles at a rapid rate both in the UK and globally. Will we see 2017 as the year of the electric car?
In the Queen's speech, in June, 2017, the Automated and Electric Vehicles Bill was unveiled - petrol stations and motorway services will be required to install electric charge points.
And on 26 July, 2017, the final blow was dealt: the sale of new petrol and diesel cars in the UK would be banned from 2040.
The race is on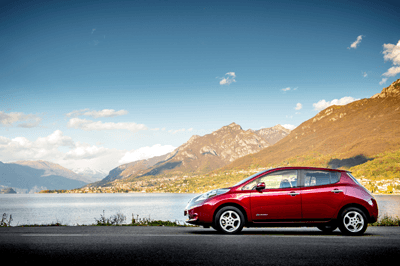 The pledges from car manufacturers have been thick and fast.
In June, Volkswagen announced it was planning to launch 30 all-electric models, set a target of achieving 20 to 25% of its sales through electric cars by 2025 and become 'a leader in green transport'.
That was promptly trumped by Volvo Cars that said by 2019 all its new models would have an electric component and it would no longer produce cars that only had an internal combustion engine (ICE).
But which electric models will be manufactured in the UK, especially with Brexit approaching fast?
Electric Britannia
Step forward, Nissan. It already manufacturers its all-electric Leaf on home soil in Sunderland, and it's more than ready for a competitive electric market: "As the pioneer of electric vehicles, and having sold more than any other company in the world, we welcome plans that encourage people to switch to low or zero emission vehicles," says a spokesperson for Nissan.
"In the future, cars will become an intrinsic part of the way we consume, share and generate energy."
Another of its neighbouring competitors will be BMW Mini, which has also chosen to build its all-new electric Mini in the UK. Why? It all comes down to cost according to commercial media manager, Chris Overall: "As is usual when considering where to build a new vehicle variant, many factors were taken into account," he says.
"Today, Oxford is our main manufacturing base for the Mini 3-door Hatch - and the electric Mini will be a variant of that model. The scale of 3-door Hatch production in Oxford makes it the most cost-effective location, as long as current trading and economic conditions continue to apply."
Eat, sleep, re-charge, repeat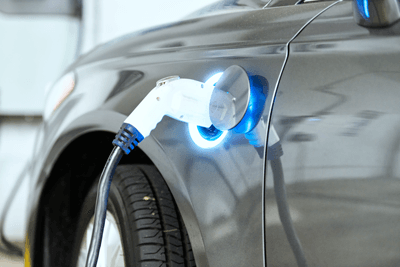 Electric car sales are accelerating globally. In 2005, there were just over 1,000 electric cars on the road. By 2016, there were more than two million, with 750,000 being sold in 2016 itself. China accounts for half of that sales figure, but the country with the most electric cars being actively used is Norway - almost a third of new car sales there are electric.
Legislation is being drawn up, bold goals are being set by car manufacturers, but for many motorists, it still seems very theoretical.
Outside of major cities, an electric car is still a rare sight - the 'electric revolution' appears more an idea than a reality.
A car, especially a new or nearly-new one is a major financial investment for most people and you're are understandably going to be cautious when it comes to taking the plunge with electric.
How much more will the car cost than its petrol or diesel equivalent? What are the running costs, how will they charge it and what will its resale value be?
Because the technology is relatively new the answers to these questions will change rapidly.
For example 'range anxiety' - how far an EV could travel without being recharged was once a major concern, but current models can go for 100-150 miles on average on a single charge.
And as time goes by more second-hand EVs will come onto the market, meaning that motorists who either can't or don't want to invest in a brand-new car can buy one.
Availability of charging points is likely to remain a key issue however. At the moment most electric car charging is done at home in garages or private driveways. But people living in flats or terraces will have to use public points, either on-street or at fuel stations.
Assuming that there will be the same number of cars on UK roads as currently (approximately 32 million) and that one charger per 10 vehicles is the recommended ratio - that's likely to require millions of new charging points.
Is all-electric by 2040 too ambitious?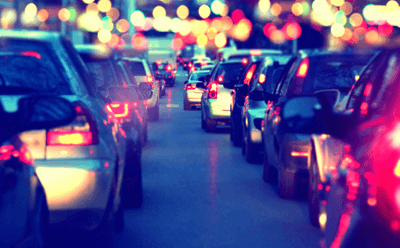 It's one thing to set a target but quite another to hit it. For example, Germany aims to have one million electric cars on the road by 2020 - but in 2016 there were only 70,000 and Chancellor Angela Merkel has admitted that they are unlikely to achieve their goal
Research by Bloomberg New Energy Finance suggests that the 2020s will be the tipping point in the total cost of owning an electric car - including refuelling and maintenance as well as buying the vehicle - becomes cheaper than combustion engine vehicles without subsidies.
Does the ban go far enough?
Only time will tell how the seismic changes set in motion for the transport industry in 2017 will take shape - but the road ahead certainly looks set to be an interesting one.

Are you sparked up for the auto electric revolution? Tell us about it on Twitter and Facebook