'Toilette'. 'Toire'. 'Dunny'.
No matter where we're from or what language we speak, one thing unites us - the need to go to the toilet and relieve ourselves a few times a day.
Here's a selection of top toilet trivia from around the world, perfect for perusing… well, you know where.
Holes in the ground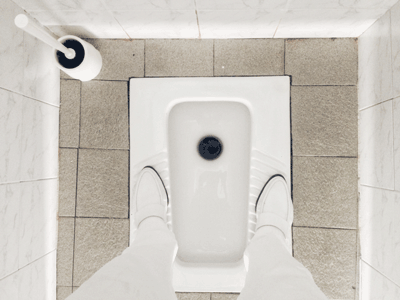 You don't have to go far afield for a bit of a culture shock.
Indeed, the hole-in-the-ground 'squat' toilet is an unwelcome sight in some of some of the less-luxuriously appointed service stations on the French Autoroute, catching many anxious tourists unawares.
They're a common sight around Europe and in Africa and Asia they're the norm.
But maybe we're taking a rather too British view on the squat toilet - because there's no surface to make contact with,they're deemed cleaner.
In fact, our sit-down bogs are referred to as 'western-style' toilets in other parts of the world, and viewed as somewhat icky.
The great southern hemisphere myth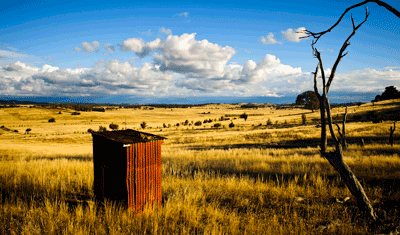 Remember the classic Simpsons episode, 'Bart vs Australia'?
Bart, the spiky-headed troublemaker of the Simpsons clan, is informed by his sister Lisa that toilets in Australia flush counter-clockwise.
A major international incident ensues as a result of Bart's endeavours to find out.
It turns out that toilets, wherever you are in the world, flush much the same.
Don't believe us? Here's the noted astrophysicist Neil deGrasse Tyson dropping some serious toilet truth bombs.
Toilet Bowls drain however they're designed to circulate water. It's irrelevant whether you live above or below the equator.

— Neil deGrasse Tyson (@neiltyson) September 19, 2014
Sky-high facilities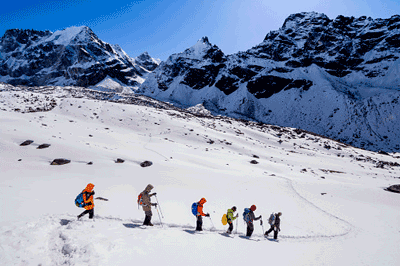 In 2015, plans were revealed for a flushing toilet to be built at Everest base camp, 5,364 metres above sea level.
It's about time. Locals in Nepal have been miffed at the sheer amount of human waste being found on and around the world's highest mountain for years now.
When it comes to man-made structures, the Burj Khalifa in Dubai, the world's tallest building, is home to the loftiest throne in the world.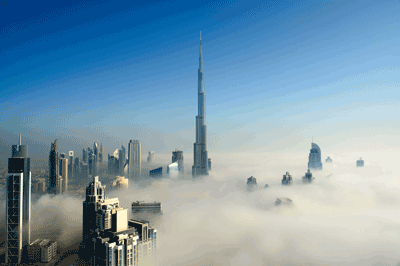 But you might be surprised at how waste is disposed of, given the ultra hi-tech appearance of the building.
Rather than being plumbed into the sewage pipes, materials deposited at the top of the Burj are manually trucked out for processing.
With 136 inhabitable floors, that's an awful lot of waste.
The wonderful world of the Japanese washlet
The hi-tech toilets of Japan merit an article entirely to themselves.
The movement (pardon) began sometime in the early 1980s by the toilet tech company Toto, with its legendary Washlet G model.
The market-leading Zoe model which followed in 1997 is considered the best of the bunch. It features luxurious touches such as a heated toilet seat, massage function and integrated bidet.
Meanwhile, the Lixil Statis brought the hi-tech toilet kicking and screaming into the smartphone age in 2012 with Bluetooth integration, which allowed users to raise and lower the seat using their phone.
What an age to be alive.
Going Dutch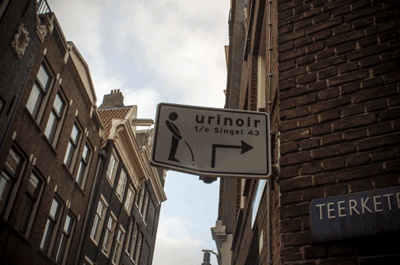 Plenty of noteworthy toilet activity occurs over the North Sea in the Netherlands.
First of all, is the slightly unpleasant 'shelf' toilet.
Here, instead of a pool of water for things to merrily plop into, there's a shelf where stools sit upon before being flushed.
This gives plenty of scope for a thorough inspection of what's been produced, if you're so inclined. (If you are, you should probably have a word with yourself.)
Then there are the stand-up urinals generously scattered around Amsterdam.
These sprung up as a result of the bars in and around the Red Light District, all serving vast quantities of beer to packs of men roaming the streets.
You don't need to be a scientist to deduce that blokes en masse plus gallons of fizzy Continental-strength lager means flagrant public weeing.
The solution? Lots of stand-up facilities for revelling gents to relieve themselves. Ingenious!
Dutch household toilets also usually have a calendar in them, in which friends and relatives' birthdays are noted.
Feeling the squeeze in Greece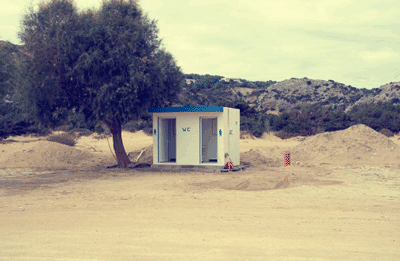 If you're one of the millions of people who've gone on holiday to Greece, you might have wondered why you're greeted with a bin in which to deposit soiled toilet paper rather than being able to just flush it down the bog.
Well, the answer is simple - toilet pipes in Greece are 'small bore', so much narrower than what we're accustomed to in Blighty.
They simply can't handle luxurious sheets of a three-ply being rammed down them, and doing so creates serious risk of blockage.
What's Greek for 'bangers and mash'?
Wherever you travel on holiday this year, make sure you're covered with whatever it throws at you with a keenly priced travel insurance policy from GoCompare
Tell us your globetrotting tales of toilet discovery on Twitter and Facebook