Auto-renewal - is it really all bad?
After all, it's been the law since 2011 to have your car insured at all times unless it's SORNed, so why risk accidentally committing a crime?
Certainly, insurers are keen to expound the benefits.
John Franklin, spokesperson for the UK's largest insurer, Aviva, says auto-renewal is "particularly useful with car insurance which is, of course, a legal requirement."
Trade body the British Insurance Brokers Association (BIBA) backs this view too:  "The benefit of auto-renewal is that it is a safety net for customers so that there is not a gap in their insurance cover."
BIBA also stresses the dangers of overlooking car insurance, and notes that customers may be outside the UK at renewal time, while continuous home insurance ensures that borrowers are not breaching any requirement from their mortgage lender to have buildings cover in place.
There's such a thing as being too helpful…
But are they really on your side?
While insurers reasonably point to the 'continuous insurance enforcement' law introduced in 2011 for all vehicles, they may equally build in auto-renewal as the default option for your pet insurance, your travel policy, your home contents cover, or any other product.
Auto-renewal of a travel policy could lead to an unsuitable or unnecessary product being held for years, especially for people who have also signed up for a bank account with 'free' travel cover.
The insurance you signed up for a year or several years ago may no longer be insuring you properly at all.
You might have moved house, sold your possessions, lost your pet, or changed your phone.
That means you could be paying for cover you don't need, or have the wrong cover for your current situation and that suggests the insurer stands to benefit rather more from auto-renewal than the customer.
The cost of apathy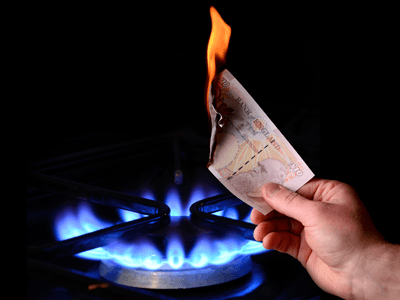 The other - even bigger - flaw in the argument is that insurance industry pricing is designed to penalise customers who, through apathy or loyalty, allow auto-renewal.
On the flipside, those who intervene, look for a better deal, and become 'new' customers are rewarded.
GoCompare estimates that in motor insurance alone, there's up to £527 million to be saved.[1]
Young drivers (18 to 24), who potentially have the most to save, are the most apathetic, with almost a quarter allowing auto-renewal.
When asked why, 41% of them cited loyalty to their insurer while 29% said they didn't have the confidence to switch.
What's to be done?
This year, following a consultation by the Financial Conduct Authority (FCA), insurers were required for the first time to show last year's premium on renewal notices.
They also now have to tell customers they may be better off shopping around, and the FCA estimates that the new renewal process will benefit consumers by £64m-£103m per year.
The catch? Industry pressure ensured that the 'shop around' warning only applies after the customer has already renewed a policy four times.
GoCompare's Lee Griffin reckons: "Unintentionally, consumers may be sent the wrong message.  In effect, it is implied that it is OK to stick with the same insurer for five years, and they only really need to switch after that."
The problem is, that could mean years of unsuitable or overpriced cover for customers.
"A lot can and does happen in the world of insurance and often in a short space of time, so it isn't safe to assume that the policy you bought last year is still the best fit and best value for you now, never mind one you bought four or five years ago," Griffin cautions.
He says renewal letters tends to focus on the convenience of needing to do nothing at all – a message which lulls customers into a false sense of trust and security.
"We'll be keeping a close eye on how the rules are adopted by insurers, and the impact the new rules have on consumer behaviour," he said.
"There are already a lot of words on a renewal letter - which few people take the time to read – and there's the potential that all this will do is add a few more."
The evidence suggests that auto-renewal can seem like a convenient safety-net of cover, especially for motorists, and that increased transparency may help wake people up.
But it still helps insurers to keep prices higher than they need to be for huge numbers of passive policyholders, boosting their profits at the expense of loyal customers.