It always seems that energy prices are on the up but believe it or not, we're actually paying less than we were nine years ago.
According to the Commitee of Climate Change, energy bills shot up by about £370 from 2004 to 2008 but have since been fairly steady.   
It's all thanks to a little thing called the Climate Change Act which was passed in 2008, aiming to reduce the amount of energy we use in the UK.
But let's not forget that EU energy laws are also helping to keep our bills down with their requirements for energy efficient appliances.
So will bills suddenly rocket again when we leave?
How much we've saved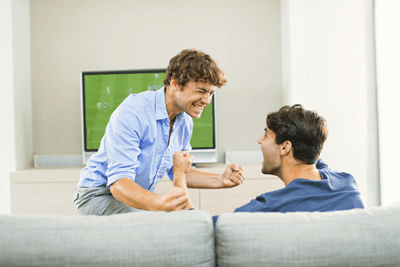 More energy-efficient guidelines mean we're saving money.
The CCC says that the use of more energy efficient appliances has saved the average household around £290 a year since 2008. Woo hoo!
What are we actually paying for?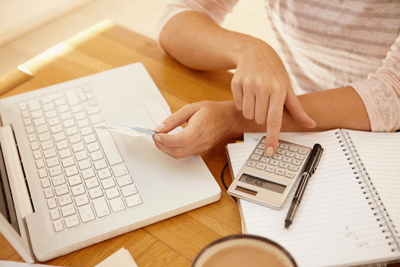 Figures from Energy UK, the trade association for the UK energy industry, show that for a typical dual fuel customer - that's gas and electricity - the biggest costs are wholesale and network.
That's how much the energy company pays to buy the gas and electricity as well as the charges they pay to get it to their customers, using wires and pipes.
The portion of environmental and social policy costs that make up our bills have risen from 4% in 2010-11 to 13% in 2016-17. This pays for government programmes like the Warm Home Discount as well as ones that support cleaner energy supplies.
However, most government programmes are designed to push bills down and the savings we make should outweigh the amount we pay.
So all in all, any cost increase shouldn't come from government initiatives - they'll most likely come from the energy companies themselves. 
How will Brexit affect UK energy goals?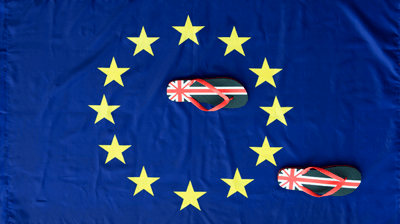 Dr Charlotte Burns from the University of York and Professor Andrew Jordan from the University of East Anglia found that the EU has kept the UK in line since 1973 by making sure that we've stuck to "fixed standards and clearer timetables of improvement".
When we leave the EU, we may very well be left without these restrictions to keep us on time and they'll be left without our knowledge on environmental issues.
Not only that but as the pound will be unpredictable when we officially exit, there is the worry that import costs may rise and investors might see the UK market as too much of a risk.
"Maintaining our close trading relationship with Europe would be the best deal for UK energy customers and the wider sector," an Energy UK spokesperson told us.
But whether the UK still abides by EU rules or not, we will still have our own goals when it comes to climate change.
What you can do to keep your energy bill down
Professor Richard Cowell from Cardiff University says: "Whether Brexit, because of the intersection with climate change policy, will push up electricity bills is highly unclear. But there are always strong arguments for people to take up energy efficiency measures whatever the post-Brexit future holds."
You can make sure you're not paying more than you need to with these top tips:
Turn off appliances when you've finished using them - don't just leave them on standby
Use energy-efficient lightbulbs rather than traditional ones
Use rugs on wooden floors to fill gaps in flooring and skirting boards
Wash clothes on low temperatures
Find more energy-saving tips right here!
Compare energy prices with GoCompare and keep your bills down
Got any more tips for us? Let us know on Twitter and Facebook