Earlier this year, Australian Michael Anthony Taylor announced that he was suing American Airlines.
He blamed the airline for refusing to move him to another seat when he was sat beside two obese passengers on a flight from Sydney to LA. 
The complaint provoked a lot of discussion on social media and a thread by @yrfatfriend, which has recently gone viral on Twitter, explains what it's like to be on the receiving end of comments such as Michael's.
In her tweets, she details the effort she went through 'to prepare to fly as a very fat person' and talks about purchasing a second seat as well as bringing her own seatbelt extender.
I also checked my bag so I wouldn't give any other passengers another reason to be irritated with me.

— your fat friend (@yrfatfriend) July 17, 2017
She's received some scathing replies online and it's hard not to really feel for her as you scroll through.
So, should we really be asking for compensation because of our fellow passengers? And if we did, would we actually get anything from it?
"I haven't got enough room!"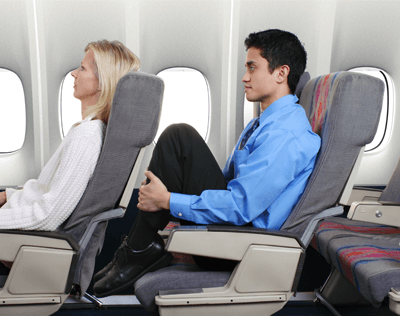 In November 2016, British Airways said it planned to squeeze 52 more seats on to its planes for economy passengers.
Smaller seats will surely mean less personal space but is it worth asking for compensation if you're feeling a little too close to your neighbour? 
Ryanair wouldn't compensate you and Easyjet said they'll only pay compensation in line with EU261 which entitles you to compensation if you're unable to board due to your flight being delayed, cancelled or overbooked. They did, however, say that they would always use discretion on an individual basis.
Richard Taylor from the Civil Aviation Authority says that this scenario is "not covered by a passenger's statutory rights, so automatic compensation is not applicable."
Of course, if you want more room to manoeuvre, you might want to look at a premium economy or business class ticket. You might get some eye masks too.
"Hush little baby, don't you cry"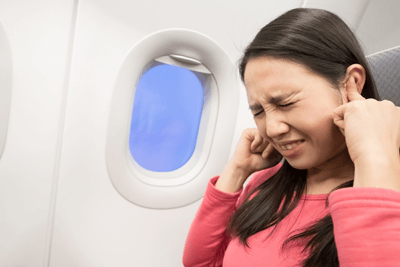 It's a well-known fact that babies cry. And being a few thousand feet in the air might cause them to get a little bit upset.
Adult-only flights have been a hotly-contested topic but there's no sign of them happening any time soon.
So can you get some money back if a crying baby disturbs your sleep?
Ryanair wouldn't be willing to give you any and Easyjet wouldn't automatically, though they'd look at your case individually. 
This also wouldn't be covered in your statutory rights.
Taking some earplugs might help if you really need your sleep.
"Someone's been taken ill"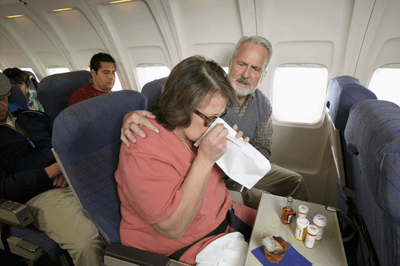 Oh dear. You're not going anywhere for a while because a passenger has to be taken off the flight. Surely you can get something back from the airline, for the sheer inconvenience?
Well, you wouldn't be getting anything from Ryanair or Easyjet straightaway but Easyjet would again look at your case individually. 
Richard Taylor explains that if a passenger was delayed by more than three hours on arrival at their destination, they may be entitled to compensation.
However, if the cause of the delay was outside the airline's control, which it would be in this case, then the airline would not be expected to pay out. 
So what can I get compensated for?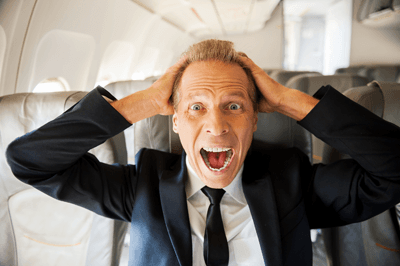 You should be compensated if your flight was cancelled or delayed by more than three hours and it actually was the airline's fault.
If there's bad weather, for instance, you may not get any money but you might be entitled to food, drink or accommodation. 
We'd recommend checking the terms and conditions of carriage to see exactly what you'll be covered for if you want to make a complaint.
Won't my travel insurance pay out?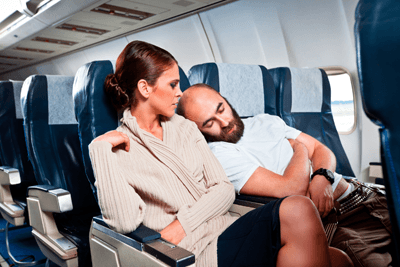 Your travel insurance wouldn't usually pay out for a complaint about another passenger - it's up to the airline to resolve.
They might pay out if your flight is delayed for more than 12 hours and quite often, you'll be covered for cancelled flights.
Check what you'll be covered for before you travel and you'll be good to go.
What should I do if I want compensation from an airline?
Get in touch with your airline directly who will be able to look at your gripe on an individual basis.
If you fail to get the answers you want there, you can contact the Civil Aviation Authority who will be able to give you advice on what to do next.
What do you think airlines should compensate for? Let us know on Facebook and Twitter
Compare cracking travel insurance deals at GoCompare