The summer holidays have arrived and millions of us are heading off for fun in the sun.
We'll rise before dawn to passively aggressively reserve deck chairs on pool-sides across Europe and moan through the naff evening entertainment... then perhaps sign up with a claim management company on the doorstep of the resort to cover the cost of next year's jaunt.
It's mainstream news that Brits abroad are faking food poisoning and similar illnesses in a bid to extort cash from holiday companies - the number of claims has exploded by over 500% since 2013, according to holiday regulator ABTA.
The trend is unique to UK tourists, due to our relaxed rules for proving illness.
Is it the new whiplash?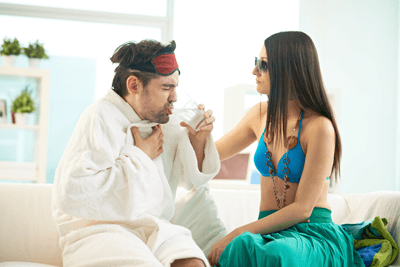 ABTA has compared the trend to whiplash claims for motorists.
The kerbing of whiplash claims is never off the political agenda - the government has already proposed crackdowns to be implemented in October 2018.
Maybe this is why claims companies have been scurrying after holidaymakers for their latest cash cow.
But the Foreign Office has issued warnings that visitors to Spain and Portugal who are found to make bogus claims could face prosecution and even prison. 
According to some Spanish hotel owners, the scam has already cost them millions of pounds in compensation.
There's even talk of UK tourists being banned from some resorts.
The ripple effect and cost to you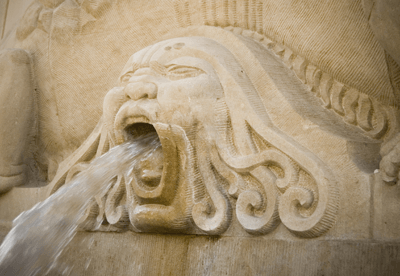 The surge in whiplash claims served to push up the cost of car insurance, and bogus claims for 'Pharaoh's revenge' could come back to haunt other holidaymakers.
Travel insurance exists to cover holidaymakers if they become unwell or need emergency medical treatment. But fake claims after the event typically run through claims management companies and are against resorts and travel companies, rather than insurers.
So the bogus claim tidal wave might not ramp up travel insurance prices directly.
However Phil Carr, director of sales at insurance company Rock, says that the long-term impact of bogus claims could ripple out to travellers in other ways.
"If this trend continues, not only will it impact the claims of the genuinely ill holidaymaker - with some resorts in Spain already threatening to stop selling over the counter preventatives for diarrhoea and gastric issues - but as the cost of travel continues to rise across Europe in the wake of Brexit, we could see the travel sector increasing costs further to cover its losses."
This means hotels, flights and holidays could all be affected - and if the cost of our holidays go up, the cost to insure them could well increase to keep pace.
But what if I'm actually ill?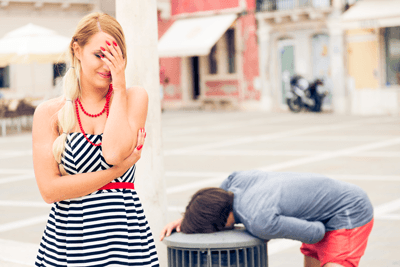 As with whiplash, sometimes tourists are genuinely taken ill – so how can they avoid being tarred with the fake claims brush?
The red flag for fake claims is when holidaymakers file an incident with a claims company weeks or months after getting home - it screams chancer.
So the first thing to do is to tell someone straight away if you're not well and call your travel insurance company to find out what to do next.
Phil Carr says that travellers shouldn't be worried about making a genuine claim.
"We would advise customers to seek advice from a pharmacist or medical centre immediately and ensure they receive the correct medical attention. Genuine claims are easier to prove than false ones," he says.
If you want to take the claim further you should contact the tour operator once you're home. If you're not happy with the treatment you receive, ABTA's independent arbitration scheme could help.
How should travel insurance work?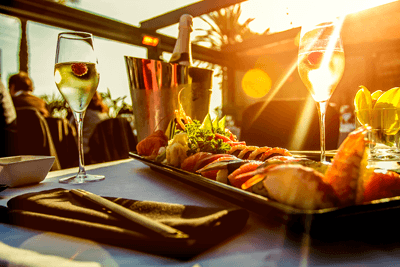 Illness on holiday should be covered by your travel insurance in a few ways, depending on the type of cover you've taken out before leaving home.
If you're advised by a doctor to go to hospital, any cost of the visit should be covered by your insurer, subject to any excesses.
If you're rushed in, your insurer won't expect you to call them first.
Depending on the amount of the claim, you could either pay yourself and claim the amount back or send the claim straight to the insurer.
Remember to take your EHIC when you're travelling in the European Economic Area (EEA) as a supplement to your insurance.
Don't overestimate what the EHIC offers, and remember that it only helps in an emergency. 
"But I spent my holiday on the bog!"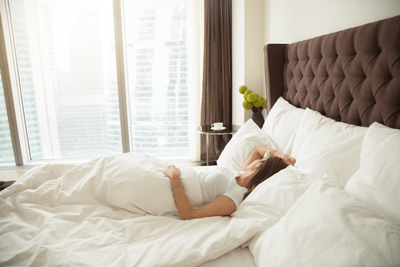 Some travel insurance policies will provide cover for 'loss of enjoyment', which is the technical term if you spent all of your holiday stuck in your room instead of by the pool.
Check whether this is covered by reading your policy booklet.
I'm a calamity, get me outta here!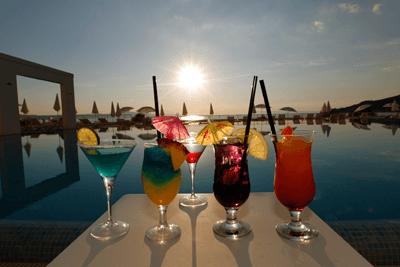 Want to leave early or can't fly home? Your holiday provider should be your first port of call.
Many offer a cancellation policy and cover costs for new flights, and if they're a member of ABTA you should be able to receive a refund on any money spent.
Your travel insurance might also come to your rescue if it includes curtailment cover, which could fly you home early and refund the unused portion of your trip.
Call your insurer if you're crook and make sure you follow their rules over what evidence you'll need, such as a medical certificate.
Tell us about your own encounters with the funky sputters abroad on Twitter and Facebook