All cars registered from March 2018 will contain the prefix '18'.
So could you start the new year with a new car bargain on an outgoing '67' plate? Or are you biding your time and salivating over an 18-plater to be delivered in March?
Read on for the pros and cons of each...
Save thousands on a new car or van
Thinking about trading in your old, dirty diesel motor for a spanking new eco model? You're saving the planet, and if you look hard enough, there's some serious dosh up for grabs, too.
Several major marques launched scrappage schemes in late 2017, and so far, one has announced it'll roll out the scheme to 2018.
You could get £2,000 off for cars (or more, if combined with other offers), and up to £7,000 off for vans.
This could all give you serious bargaining clout on a 67-plate car, as dealers sell up to clear space for March's influx of 18ers.
Most offers extend to old bangers registered before 2010 (and some cases, 2011) allowing you to realise a higher resale value than if you chucked it on AutoTrader.
Does your car qualify?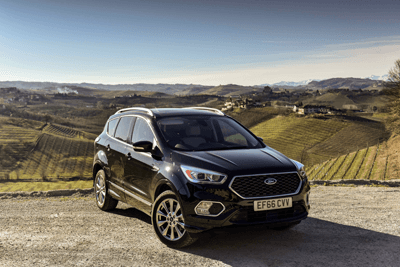 You can probably snap up these deals if  your current car or van was first registered between 1992 and 2010.
According to the Society of Motor Manufacturers and Traders (SMMT), there are 19.3 million of you with pre-Euro 5 emissions motors out there, and you qualify for these deals, so even if you're not in the market for a new car right now, this could be a wicked opportunity to bag a new motor at a knock-down price.
Are 2017 scrappage schemes still available in 2018?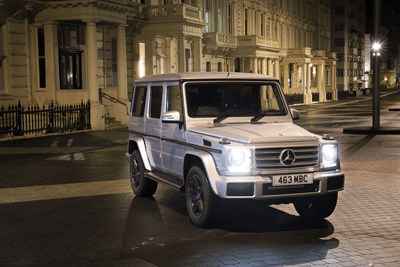 We're at the tail end of 2017 and the scrappage schemes - by and large - are coming to a close, but who's trailblazing the way into 2018?
Ford, that's who.
It scrapped 10,500 cars and exchanged them for cleaner models in 2017, and luckily for motorists, it's extended the offer into 2018, even expanding the range on offer to include the Ranger pick-up, new Fiesta and Focus.  
Dacia, Nissan, Renault, BMW Mercedes, VW plus many, many more brought their scrappage schemes to a close at the end of December.
If you exchanged your dirty old car before 31 December and you're still waiting on the delivery of your all-new car, double check if it needs to be registered before the 31 January in your terms and conditions.

Best model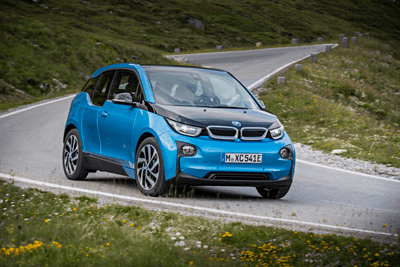 The editorial director at Haymarket Automotive, Jim Holder, recommends you shop smart and use the discount to get the best electric cars on the market.
Under Nissan's Switch Scheme, you could've saved up to £2,000 by switching to an all-electric, zero emissions, used Leaf.
The scrappage scheme could be used in conjunction with a number of other offers if buying with a finance package, so here's hoping the manufacturer will extend its scheme into 2018 too.
Ford's Mondeo Titanium Hybrid Electric isn't covered under Ford's scrappage scheme minus-10 points from Gryffindor.
Best buys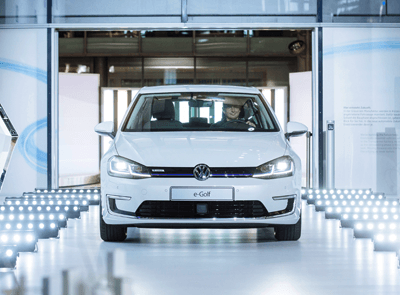 As your choices are rather limited at the moment (Ford, Ford or Ford), let's look at the models lining its new for old car scrappage scheme in 2017.
All new Fiesta
The Fiesta is on the road for £13,165 and could save you £2,000 under the scheme.
B-Max
The compact mini Titanium Navigator and Titanium X Navigator, starting from £17,945, could save you £3,200.
Focus
This is the family hatchback you're chomping at the bit to know about...
The Zetec Edition is on the road from £20,135, or ST-Line, £21,805, will pay back a whopping £4,450.
The Titanium and Titanium X models, new from £21,353, go even further, putting £4,950 back in your pocket.
New Kuga
It's the 2.4-children-and-a-golden-retriever-family-dream, the Ford Kuga, new on the road from £22,595.
Trade in for one of these 4x4 beauties and get £3,000 for petrol, £4,000 for diesel Zetec, Titanium and Titanium X, or £3,500 for diesel ST-line, ST-Line X or the Vignale.  
After the 31st December the value of the trade may fluctuate and certain models may join or drop off the list.
What if your car doesn't qualify?
Have you heard that low emissions vehicles are eligible for a grant?
It's true, if you've got your eye on a green motor, chances are you could be awarded 20% to 35% off the purchase price.
Check out if you can get some cash for putting a cleaner vehicle on your drive, here.