Have you ever entertained caravan or motorhome ownership?
It's certainly a tantalising prospect.
Just imagine it! Spiriting yourself away after work of a Friday evening, heading wherever the road takes you. The UK – nay, Europe and beyond – is your giant leisure oyster, just waiting to be shucked and enjoyed with a dash of Tabasco sauce.
But, alas, the dream is often far removed from the reality.
Let's find out how…
THE DREAM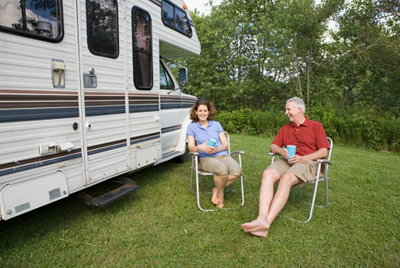 Ah! The first manifestations of spring.
Birds tweet merrily, lambs gambol on hillsides, and you're ready to wake your camper or caravan from its winter slumber.
It's a beautiful weekend, with summer seemingly arriving a few months early – you pitch up at your campsite, it's pushing 20 degrees.
Do you dare slip into those shorts you optimistically packed? It would be rude not to!
Propping up the bar at the clubhouse that evening you take a sip of foaming ale and smirk with satisfaction as you observe the early tan that's developed on your forearm – what a day! And there's all of tomorrow to enjoy too.
THE REALITY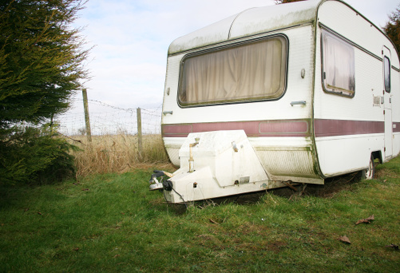 The sunshine that started the day off quickly turned into a hailstorm of Biblical proportions.
You fancied making an early start, but after opening up your trusty steed for the first time since that cheeky outing last October you're greeted with a frightful damp smell. Gadzooks! It's the cursed mould and mildew – and lots of it.
Your early start quickly turns to a morning and afternoon of furious cleaning, getting through two bottles of Cillit Bang Mould Remover with the windows open, letting the arctic blast in.
By the time you set off, darkness has begun to fall.
Pitching up at the site, the clubhouse has already called last orders. You trudge back to your van dejected, with the can of beans you've packed for breakfast the sole crumb of solace.
But oh no! You've forgotten a tin opener.
You shiver under the covers, wishing you'd just stayed at home.
THE DREAM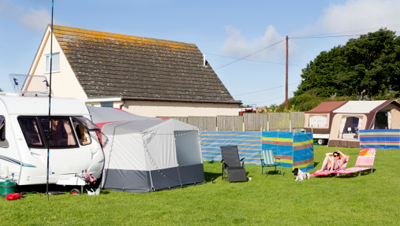 All set for a bonzer bank holiday weekend!
Awaking early you make a head start, casually beating the inevitable rush on the roads.
You coolly rock up at a luxuriously appointed Caravan Club campsite, which you booked in advance months ago.
The attendant at reception gives you a warm welcome, and you pull up at your allocated spot giving your neighbours a friendly wave.
They reciprocate, before offering you to join them for a glass of mid-range Prosecco and a few Taste the Difference sausages lovingly chargrilled on the barbeque.
Bottoms up!
THE REALITY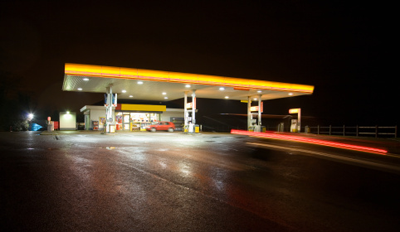 After a five-car pile-up where the M5 and M6 merge at Wolverhampton, you're left stationary for several hours whilst the authorities address the situation.
Several of these are spent bickering with your partner over who was meant to book the campsite up – neither of you have, and time's running out.
You optimistically scour the internet looking for somewhere to pitch up for the night but to no avail.
Defeated, you spend the night under the unforgiving orange lights of Cullompton services, with the rumble of passing lorries waking you sporadically from a light sleep.
THE DREAM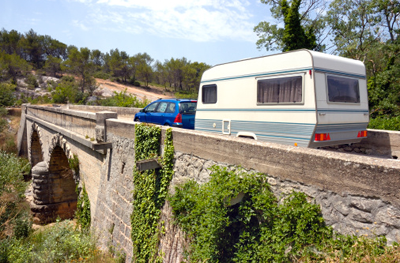 Ooh-la-la! The continent is calling. You're all set for a chic European tour, and hop on the ferry at Dover.
It departs serenely on the dot, merrily honking as it chugs across the channel, the sun shimmering on the sea.
What's that in the distance? It's only France, with all its romantic promise, giving you a suggestive Gallic wink on the horizon.
You trundle off the ferry and into the sunset, with three weeks of unbridled European exploration to look forward to.
The next 21 days will see you bask in the blue waters of the Med, clink glasses over stunning mountain expanses and break bread with charming rural families you've befriended.
You'll return triumphantly with a bumper haul of cheese, meat and wine.
THE REALITY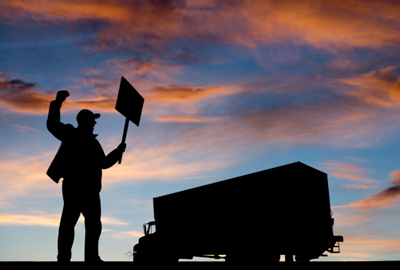 A French lorry drivers strike causes six miles of tailbacks, as you sit harrumphing in the baking sun.
You finally arrive in Calais early in the morning, bleary eyed.
The ferry crossing was more than a little choppy, on account of a freak storm, causing you and your fellow passengers to push the onboard sick bags to their limits.
Tired, and still queasy, you roll off the ferry unperturbed, heading down the Autoroute defiantly.
But sacré bleu!
Before you know it, a Peugeot 106 aggressively cuts you up, causing you to slam on your brakes… just a moment too late.
Anglo-French relations are dealt a blow as you haphazardly exchange details with the other driver… but unfortunately, you've opted not to consult your insurance documents before you depart and realise that your European cover only extends to third-party, meaning that while the 106's repairs will be covered, you'll have to stump up for your own.
Utterly dejected, you call time on your European trip and slink back to Calais, muttering "never again" to yourself.
Tell us about your caravan and campervan holiday dreams and debacles on Twitter and Facebook