It can be really difficult to know which way to turn when you're in debt.
The stress and anxiety of managing money can become too much and we can end up burying our heads in the sand.
A new report by GoCompare revealed that those who are financially distressed avoid having to deal with their money issues as they spend less time looking at their bills than financially stable people.
But confronting your money worries head on could help you to feel more in control of your finances.
The effect of debt
According to Citizens Advice, an estimated '4.3 million adults in the UK have unsecured debt such as credit card bills or personal loans'.
That's a staggering amount of people who may be facing the pressures of debt every day.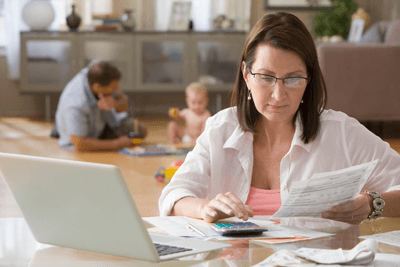 And being up against huge loans and high interest rates can take its toll.
Matt Barlow, CEO of UK debt counselling charity Christians Against Poverty (CAP), explains, "We know that there are thousands of people out there who are suffering in silence, missing meals and even considering taking their own lives."
Last year, 75% of people who got in touch with CAP sought medical attention for mental health issues and over a third felt unable to carry on.[2]
These figures show a worrying amount of people unable to cope with their financial insecurity.
"Our message," says Barlow, "is to call us now on our freephone number - 0800 328 0006." 
Take the pressure off
Reassuringly, after seeking advice from CAP, - who encourage people from all faiths to contact them - 60% of those with health problems felt well enough to return to work.[3]
Debt counselling experts from charities such as CAP can be a big help if you're struggling with your finances.
Not only can they offer practical solutions to deal with your current debt, they can also advise you on how to manage your money in the future to help avoid running into any further problems.
Jonathan Chesterman, debt advice policy manager for StepChange Debt Charity, says, "50% of our clients say they waited over a year between worrying about their debts and getting any help.
"Don't ignore it or delay - the earlier you tackle the problem, the easier it may be to deal with."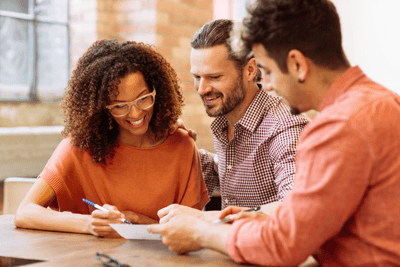 It only takes a quick call or email to get in touch with an expert who can help you work through your problems and there's no shame in admitting that you need a bit of guidance - that's what the professionals are there for!
They'll also be able to tell you if you're entitled to any benefits and some even offer workshops on life skills too.  
What you can do
Jane Clack is a debt adviser at free debt advice provider, PayPlan.
She's previously been in debt herself so understands how difficult it can be to deal with.
Here, she gives four simple tips to better manage your finances.
"Focus on paying off credit cards with the highest levels of interest first. Clear the debt from your most costly card before moving onto the next most expensive and continue to do this until you're all clear.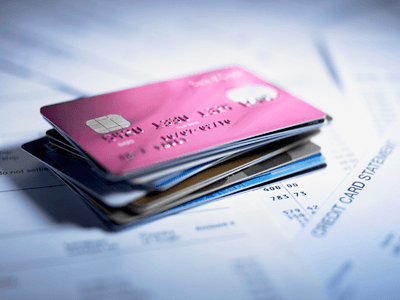 "Secondly, you can use a tracking app to monitor your spending. It can be a great way of examining your spending habits - lots of free apps are available to download.
"Thirdly, switching your energy provider can be a simple way of bringing down household bills. Use a comparison website to see what alternative tariffs are available from your current provider, or with other suppliers.
"And finally, don't be scared to check your bank balance. The 'ostrich approach' must not be taken when it comes to spending habits. Most banks now offer services such as text alerts with bank balance updates, which I highly recommend signing up for."
Where can you get advice?
All of the charities mentioned in this article are free to use and can take a massive weight off your shoulders.
Christians Against Poverty 0800 328 0006
StepChange 0800 138 1111
PayPlan 0800 280 2816
Income protection may be able to help if you're unable to work. See if you could find the right cover at GoCompare.