At the end of July, the Secretary of State for Business, Energy and Industrial Strategy, Greg Clark, announced that Britain would save up to £40bn on energy by 2050.
He claimed that the government's strategy for the next few years 'will create the conditions that boost earning power throughout the country.' 
But what the heck does this even mean? And what can you get out of it?
Well, the government's investment of £246m in battery technology is going to play a big part in it and you could save money or even make money by using them.
You've got the power!
In the words of Paddy McGuiness, the power is in your hands, because you can make money from an energy saving battery by selling on the extra charge you don't use.
Clever, huh?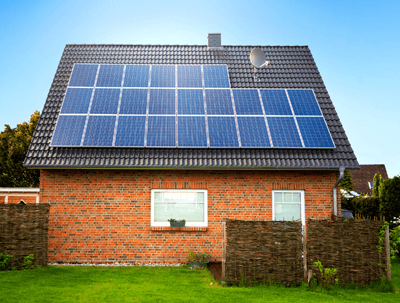 First things first, you're going to have to store energy to flog.
'But how?' I hear you cry.
By using the wonders of nature, of course! You could get:
Solar panels - Blighty doesn't have the best reputation for sunshine but you can still generate some energy using panels on your roof
Wind turbines - you could also get your power from one of these babies - either one that stands in the garden or a smaller one that can be attached to your house
Hydro-system - if you're near a babbling brook, a hydro-system that converts the movement of water into energy might be just the thing you need
If you already have one of these systems, you'll be good to go but if you haven't, it can be expensive to get started - we'll come back to that in a mo.
Be sure to weigh up the pros and cons before you decide to slap some solar panels on your house.
Rake it in
Once you've got your stuff all set up, you'll probably start to see a difference in your energy bills.
You won't need to use as much energy from your supplier so you won't need to pay them as much - huzzah!
In fact, they might end up paying you a little something-something.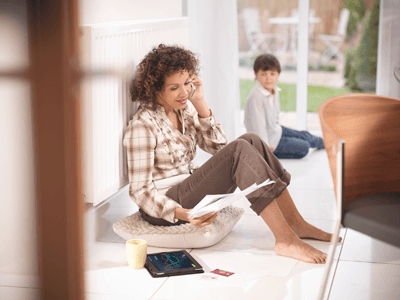 It's all because your new fandangled battery can store energy that's generated by your solar panels or wind turbines.
You can use some of this energy later on and sell any extra power on to your energy supplier.
To be able to do this, you need to be signed up to a government scheme called the Feed-In Tariff .
As long as your supplier is signed up too, you'll get paid for 50% of the total amount of energy you make, even if you squirrel some extra stuff away to use later.
Want to know how much you could get? Check out the latest Ofgem rates here.
Gotta spend money to make money
Bear in mind that you'll have to shell out for your battery as well as your renewable energy system.
And they're - ahem - a tad on the expensive side.
There are different types of battery available for your home and you'll have to choose the right one for you. But keep in mind that you'll have to cough up a few grand.
For example, the Tesla Powerwall battery is £5,900 and that's without the installation costs thrown in.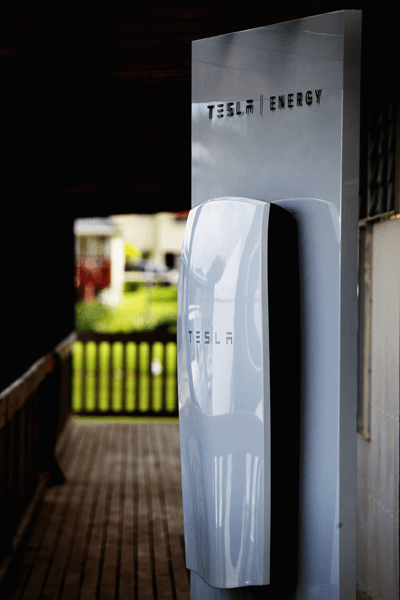 Aled Stephens, energy expert at the Energy Saving Trust, said: "As with every other innovative technology, the cost of batteries is expected to further decrease in the next few years while the rollout of other smart grid services, such as smart meters, will create new financial opportunities for domestic battery storage systems, making battery more common."
Batteries will be getting cheaper as more are created in line with the government's plans and some of them - including Powerwall - can even back up your home if you lose power.
As well as spending less, you'll also be reducing your carbon footprint and helping the environment by using natural resources, you brilliant human!
What's not to like?
In the meantime…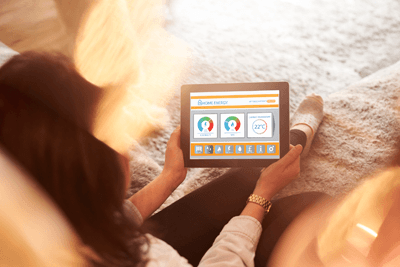 While we all wait for batteries to get cheaper or start saving for those gleaming solar panels to adorn our roofs, you can make sure you're not paying extortionate prices on your energy withGoCompare
Want some more? Get ahead of the curve with the lowdown on smart meters