A whopping 40% of vans failed their MOT last year, according to Warranty Direct.
And with data from the Society of Motor Manufaturers and Traders (SMMT) showing that there's over four million vans on the road in the UK, that's a whole lotta vehicles falling short of the mark.
What's more, the DVSA have found that around 50% of faults identified on MOTs could be eliminated by drivers doing some straightforward maintenance on their vehicles, so what's the problem?
CEO of Warranty Direct, Simon Ackers said, "The most recent high MOT failure rates are of significant concern. The results indicate a large proportion of drivers are not taking the necessary safety measures when it comes to their vehicles."
With that in mind, whether you've got yourself a nice little Citroen Berlingo, or the daddy of all vans, the mighty Ford Transit, here's some top tips on how to avoid a world of MOT misery, and pass the test first time.
Tip #1 Use your eyes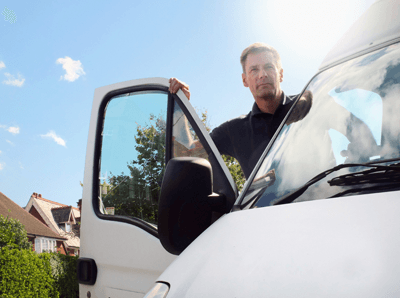 You don't need x-ray vision to give the outside of your vehicle the once over, and pick up on broken light cases, corrosion or a loose registration plate.
Make sure the doors close properly and your bumper isn't skewiff after that kiss with a post in the supermarket car park last week.
Look for rust on the body of your van, as well as on its chassis, suspension and underneath. If you spot any that looks jagged, or bits fall when you scrape it away, get it fixed as soon as you can to avoid future problems.
Don't forget to give your tyres a kick - well check they're correctly inflated - are crack free and the tread is over the legal minimum of 1.6mm.
Tip #2 Hop on in
Yep, get right inside and have a good rummage around. Start with the seatbelts. The tongue should clip into the buckle securely and there shouldn't be fraying on the belt itself.
Give each one a good tug to test they work properly. Sit in any travelling seats and check they're fixed in place.
Your rear-view mirror should be secure, the only thing hanging down should be your fluffy dice, and they shouldn't be so big that they obscure your view of the road.
Check the lights on your dash all work, including your hazards, fog lights and the indicators.
Oh, and give your horn a beep. It needs to be loud enough for someone in another car, or walking along the road to hear it.
Tip #3 Hit the road Jack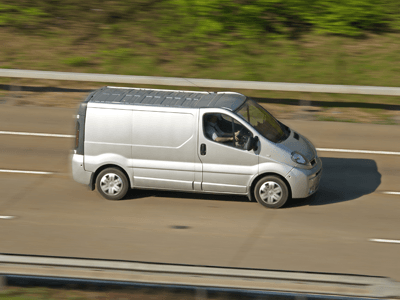 Take the Mystery Machine out for a road trip and use your Spidey senses to check out the suspension (does it lean a lot when you go round bends?), brakes, tracking and wheel alignment (does it pull to one side when you brake?), and unusual or loud noises (is the exhaust blowing?).
If you discover evidence of any or all of these issues, then it's off to the garage with you to let those superheroes of the road work their magic on your pride and joy.
Tip #4 Do sweat the small stuff
When it comes to an MOT, the little things count.
Inspect your windscreen wipers in case the rubber has perished, and fill up the screen wash - an empty tank means an MOT fail.
Take a good look at your windscreen. Any cracks or chips bigger than 10mm in the area the windscreen wipers cover, and it's a big red cross on your MOT. Same thing with anything over 40mm on the rest of the windscreen.
Tip #5 Turn the lights on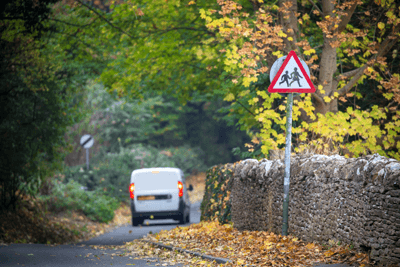 Although you don't want your van lit up like the Human Torch, you do need the lights in good working order.
Headlights, brake lights, indicators and tail lights all need to be checked for cracks in their casings and faulty bulbs.
Your headlights also need to be aligned properly so they dip down and don't blind anyone.
Tip #6 Top up the oil
And the petrol or diesel. Not enough in the tank and the MOT centre can refuse to do your MOT as it won't be able to carry out the compulsory emission tests. Who knew?
Tip #7 Shimmy with the shammy

If someone has written 'clean me' on the back doors of your van, get down to the car wash. Testers can refuse to carry out an MOT if your vehicle is too dirty. Yes, they really can.
Tip #8 Service is everything
If your van is precious to you, and you do muchos mileage, getting it serviced regularly will save you cash - and hassle - in the long run.
A service will pick up issues you can get fixed before your MOT rolls around, as well as prolonging your vehicle's lifespan.
Now you're savvy on how to pass your van MOT first time, compare van insurance and pick up a great deal
Got any more top van MOT tips, tell us all about them onTwitterorFacebook