Roofing, rolling out the carpet, plastering, painting, and making rounds of tea that score in the hundreds.
We could only be talking about the DIY SOS team, hard at work renovating a family home.
But in July, 2017, pilferers saw an opportunity to exploit their good nature.
An unguarded van, you say? Don't mind if I do.
Thieves struck, and bricklayers' vans parked only metres from the property were raided for tools.
The damage and theft reportedly cost £4,000.
The BBC's home improvements presenter, Nick Knowles, cried out in dismay to the Twitter gods:
Biting back against crime with kindness, not only did he score the bricklayer new tools, he also got their van fixed up in double-quick time.
How we wish Nick Knowles was at our beck and call…
Whether you're packing surfboards, tools and/or a mobile disco, the kit in the back of your van is stellar, unique and expensive to replace, so one way or another, you need to protect it from crime.
But it's not all 'smash and grab', oh no. There are 'peeling' and 'chopping' related thefts too.
If you know the security tricks of the trade, you can protect your motor.
'Peel and steal' craze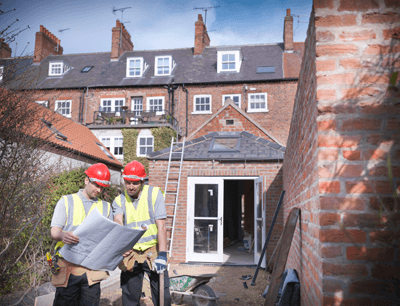 Yes, thieves can peel a van like an orange and gorge on the juicy cargo inside. Not to mention the cost of the vandalism, thieves could lighten your load within a matter of minutes.
Using only their fingertips and bodyweight, the side panel door easily peels away, sliding off like butter on a toasted crumpet. It takes seconds to gain access, and reportedly, Ford Transit vans are the most at risk.
It's an expensive nuisance, but an extra lock might do the trick and they can be relatively easy to fit yourself.
We spoke to VanDogTraveller's Mike Hudson, about modifying vans for extra safety: "If thieves are peeling the door back and reaching in to unlock it, then the extra deadlocks would help prevent a break-in because you'd still need a key.
"However, if they are crawling in through the opening then the extra locks would be useless," he says. "It might be possible to install the extra lock at the top of the door but it might be a bit tricky and could depend on the type of van."
His solution is to get crafty with the crooks: "Reinforce the top of the doors with lengths of box steel, or cover the inside of the door, where it's gripped, with a load of grease."
Kevin McCallister, eat your heart out!
Catalytic converters scrap value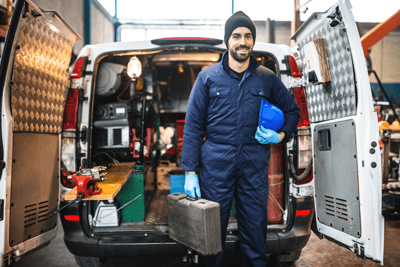 If thieves can't peel back your doors, they may slither along the floor and chop off the catalytic converter (CAT) attached to the exhaust pipe.
We're sure you're aware that this hunk of metal transforms toxic fuel emissions into softer pollutants, but it's more special than you may realise.
Containing platinum, rhodium and palladium in its central chamber no less, you're essentially driving around a mobile jewellers, and unfortunately, thieves just need a pair of bolt cutters and it's theirs for the taking. 
How can you throw water on CAT burglars? With gadgets, that's how.
The Nottinghamshire police recommend installing a Thatcham alarm to your van if there isn't already one fitted.
The ProCatt alarm system, for instance, detects burning, unbolting and cutting and that may be just enough to deter thieves if they take a fancy to your CAT.
But, there are smarter solutions too. The Fw3 anti-theft system was developed by motor bike security expert, Richard Holmes, and two builders, Spencer Hargrave and Paul Butterfield: "Thieves can easily by-pass 'standard fit' security devices" says Holmes, so the guys swapped stories and put their heads together to figure out the real weaknesses of vans, and how to heighten pre-existing security systems. 
Holmes' system is a GPS locator with some pretty clever features that track your van in real time.
By remotely arming the Fw3's alarm, the system is on red alert for anything suspicious, including vibrations (handy for CAT protection), ignition and door movements.
If anyone other than you tries to access or tamper with your motor, the gadget sends a text and tracks every unauthorised movement.
Listen to the fuzz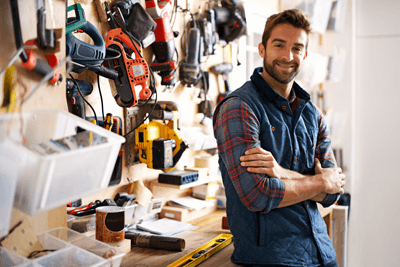 What should you do if your van is stolen? Don't bother Nick Knowles (unless you're on set with DIY SOS), instead call 101 and report that your vehicle is stolen.
You'll need your registration, make and model, plus any other defining features such as the colour, or mods.
Then, call your van insurer.
Drive on over to GoCompare andpick up the right van insurance policy