GoCompare was at the recent Digital Festival in Cardiff, a celebration of technology and enterprise in Wales, the south-west of England and beyond, held at the Tramshed venue on September 18-19 2017.
With a bumper line-up of speakers and stacks of exhibitors, it was certainly a lot to take in.
So, back in the office, exhausted and elated in equal measure, we thought we'd round up some of the highlights…
All aboard
Honk honk! What's that coming into dock? Why, it's the GoCompare boat, which was moored a hop, skip and a jump from the Tramshed at Taff Embankment.
It served as a sort of premium extra space to the sumptuously appointed main venue. Business owners could hobnob with potential investors over coffee and pastries, and people could also pop in to chat about careers at GoCompare. Ahoy, sailors!
Back at the main exhibition, the GoCompare team was on hand to wax lyrical about life working for one of Wales' premier future-focused, data-driven fintech companies… and also to tempt attendees to chance their arm at our retro arcade machine in order to win a PlayStation 4.
Virtual reality madness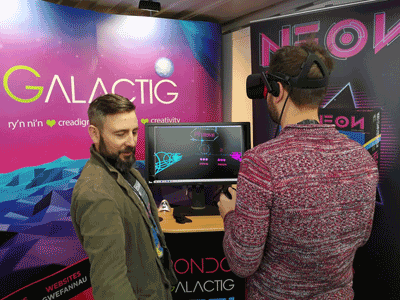 Had a go on that virtual reality yet? Seriously, it'll blow your mind.
Next door to the GoCompare stand was Galactig, a special effects and software company from north Wales. The guys from the firm were exhibiting Neon, a game they'd developed for the Oculus Rift virtual reality platform (above).
In short, it's like a very hi-tech version of ancient arcade game Asteroids, designed to appeal to more 'casual' gamers than your usual virtual reality fayre. It's also got a banging soundtrack.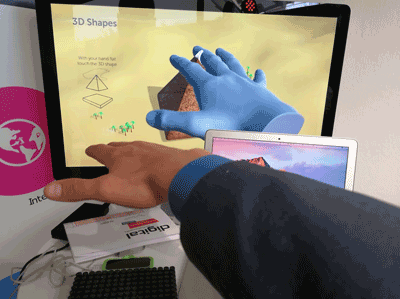 Elsewhere, Swansea University's Computational Foundry allowed us to get up close and personal with dinosaurs via augmented reality.
It also showed off some very interesting haptic technology, which allows users to get physical 'force feedback' from touching virtual objects using compressed air (above).
Smells like the future.
Speakers old and new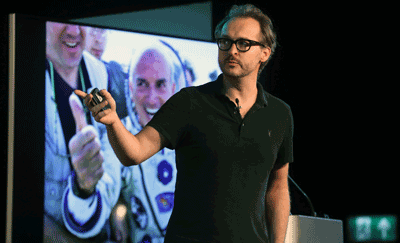 From 74-year old technology billionaire Sir Terry Matthews to teenage Bitcoin wizkid Theo Morgan-Somers, there was knowledge and inspiration to be gleaned from across the generational divide.
GoCompare's own top minds were in the thick of it.
Monday saw a talk from GoCompare's chief product officer George Berkowski (above) on how to build a billion dollar app, while our chief technology officer Jackson Hull (below) imparted advice to a rapt audience on how to attract and retain the best staff.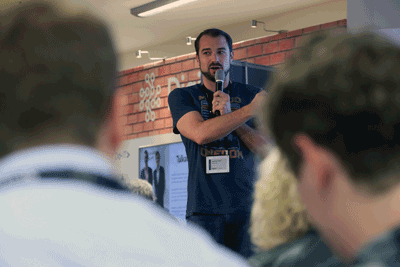 Meanwhile, on Tuesday, our head of engineering Clive Gilson extolled the virtues of continuous innovation.
Food - and lots of it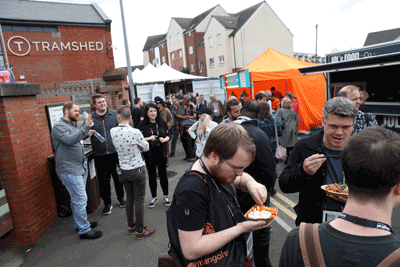 All that networking and knowledge gathering certainly works up a mighty appetite.
So it's a good job that the Digital 'Streetfood Area' comprising a bevy of artisanal food trucks was on hand to serve up grub to hungry delegates.
Local favourites Tukka Tuk, owned by renowned Indian chef Anand George, along with wood-fired pizza purveyor Dusty Knuckle were causing quite the commotion.
But the biggest queues were definitely for the slightly NSFW stand Dirty Bird and their 24-hour buttermilk-soaked chicken. Lord have mercy!
Loads of other stuff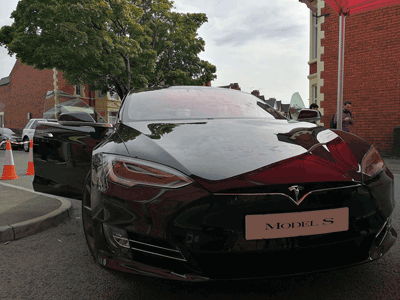 Really, this just scratches the surface.
From innovative data security to personal investment companies (hello, Wealthify!), plus a presence from electric car innovators Tesla, we were completely bowled over by what was on offer.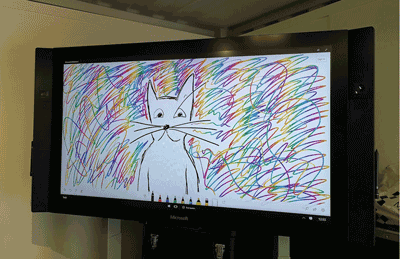 Oh yes, there was also a stand belonging to a little-known US start-up firm going by the name of Microsoft. The team there allowed us to channel our inner Tony Hart (above) on one of their hi-tech screens.
Keep your eyes on this lot - you might just be hearing more from them in the near future.
Send us your highlights from Digital onTwitter. Same time next year?