Ever wondered how many times you check your phone in a day?
Whether you're scrolling through Facebook, replying to WhatsApp messages or reading work emails, online updates can end up consuming more than their fair share of time.
According to data published by research firm Dscout, the average smartphone user spends 145 minutes per day using their device, with the majority of time taken up by internet-reliant apps including Facebook, Whatsapp, Instagram and Gmail.
That's just the average: heavier users can clock in up to 225 minutes of phone time, touching their screens a finger-numbing 5,427 times per day.
Many of us have become addicted to the internet, often to the detriment of our wellbeing. Dr Mark Winwood, director of psychological services at AXA PPP healthcare, reckons it's gone too far. "While the rewards of communicating online are instantaneous, it can create an 'always on' state of alertness which can be a struggle to switch off," he says.
Indeed, a survey commissioned by Anxiety UK found that half of respondents had experienced negative behaviour as a result of using social media, unfairly comparing themselves to others and struggling to disconnect from their devices.
So could taking an extended break from online consumption - a 'digital detox' - be the cure?
"There can be big benefits to taking some time offline, logging out and tuning in to other means of social interaction," affirms Dr Winwood. "A digital detox might just be the break that you need."
(Anti)social media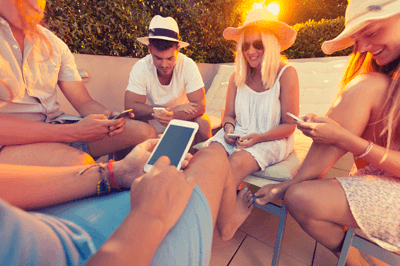 Online addiction is a familiar concept for Sian Cunningham, a digital marketer and personal trainer from Cardiff. As someone whose work relies on the internet, she has mixed feelings about the effects that digital devices can have on daily life.
"I think social media has become so addictive that people can't help but mindlessly scroll," says Sian. "I often catch myself scrolling through Facebook or Instagram, not enjoying a single post or gaining anything from it, which is why I've decided I need to reduce how often I look at it."
Social media isn't the only online activity to blame. With more people communicating via emails and instant messaging in the office, internet users frequently allow work-related online activities to interrupt their personal lives.
In a recent poll by mental health charity Mind, 38% of respondents admitted to checking work emails in their free time.
It's an issue that Sian can relate to. "I used to constantly refresh my emails, even when out of the office," she says.
"One time I did this while on annual leave, and happened to read a not-so-positive email. I worried about it until I got back to work three days later… it turned out it wasn't a big deal, and I dealt with it in about 30 minutes. Since then I have vowed to never check emails when I've left the office!"
Escaping the web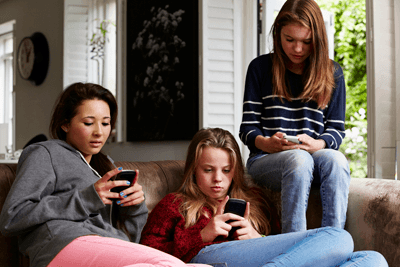 If Sian's experiences have you nodding your head and making 'mm-hmm' noises, a digital detox could help.
Embraced by celebrities including Ed Sheeran and Selena Gomez, this movement tackles digital dependency by encouraging individuals to turn off their connected devices for a set amount of time and enjoy life offline.
Easier said than done, right? To combat online urges, digital detox consultancy Time To Log Off runs retreats specifically designed to deal with internet addiction.
"When you can't even go to the loo without taking your phone with you, that's a sign you need a digital detox," comments Tanya Goodin, founder of Time To Log Off and author of Off: Your Digital Detox For A Better Life.
"Yoga, surfing, running, gardening, cooking and colouring are all really absorbing and mindful activities that can give your screen-frazzled brain time to rest and recharge."
Time to switch off?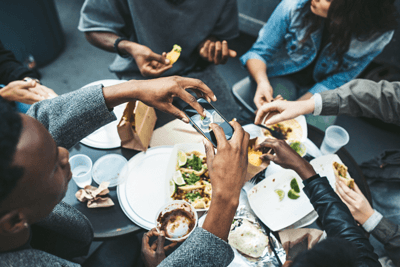 A strict digital detox might not suit everyone, but practicing some simple daily habits could help to limit the negative mental health symptoms that can come with regular internet usage.
"Designating specific times and places where you won't use your phone can work well," suggests Tanya. "For example, phone-free bathrooms and dinner tables, or limiting smartphone usage to a minimum on Sundays."
For Sian, balancing online work responsibilities with her need to disconnect has involved taking note of the apps and websites that affect her mood, while also making a commitment to do more of what makes her happy offline. She offers a simple piece of advice to online addicts.
"Decide on a cut off time each day when you'll put down your phone and stop using social media," she suggests.
"Most days I feel like my eyes have been glued to a screen, and I often get home at night feeling like my brain has gone fuzzy.
"That's when it's time to put my phone on airplane mode and go out for a dog walk!"