Citizens Advice revealed today how three of the largest UK mobile phone networks have continued to charge over the odds for contracts once handsets have been paid off.
This outrageous racquet all stems from the 'all-in' structure of mobile phone contracts, where the handset cost and monthly call, text and data are bundled together.
Never fear - Covered mag has done the sums to unveil the obscure and… err… penetrate(?) the impenetrable by checking out how to truly find the cheapest deal for the latest big-ticket handset: the Apple iPhone 8 64GB.
First, some ground rules. We set ourselves a minimum package:
Unlimited calls
Unlimited texts
Minimum 4GB of 4G data
24-month contract
That should be plenty of talk and browse for your average mobile telephonist.
Next, we used GoCompare's very own whizzy mobile phone deal finder to truffle out some top options based on total cost and monthly cost.[2]
The results may surprise you…
Cheapest overall deal - £936.76 = £27.99/month
By picking the parameters outlined above and choosing to order the offerings by 'Total cost' we found that you could net the iPhone 8 over 24 months for £936.76.
This deal was on the EE network and included 5GB of data.
It's a manageable £27.99/month, but the catch is that you'll need deep pockets at the outset to cover a £292 up-front cost for the handset.
Cheapest with a 'free' phone - £1,027 = £43/month
The cheapest deal with a 'free' handset seems a good 'un, as it has an extra lump of data included.
The cheapest deal for a 'free' phone over 24 months was on a Three sim with 8GB of data and costs £43/month.
But as you might be able to tell from the title above, we use the term 'free' very loosely in this context.
It adds up to a total over 24 months of £1,027; £90.24 more than the cheapest overall deal (albeit with 3GB/month more data, should you need it).
Lowest monthly cost with a 'free' phone - £43/month = £1,027
If you're a footloose and fancy-free type who just likes to pay the lowest monthly cost and get a free phone, then the above deal also gives you the lowest monthly costs.
So you'll still be looking at a loin-girding £43 outlay each month.
Lowest monthly cost of all - £26/month = £1,347.99
If you thought paying out a lump sum at the start then a low monthly cost guarantees you a lower overall bill, you're in for a shock.
The cheapest monthly price for a deal meeting our requirements was for an O2 sim with 5GB data - it costs an enticingly low £26/month.
But the upfront cost for the phone is an astonishing £723.99 – despite the handset retailing from the Apple Store for £699.
That means this deal adds up to a total £1,347.99 – that's £411.23 more than the cheapest overall deal over the 24 month term.
It's a stern warning to always check the overall total cost, if ever we saw one.
The bottom line…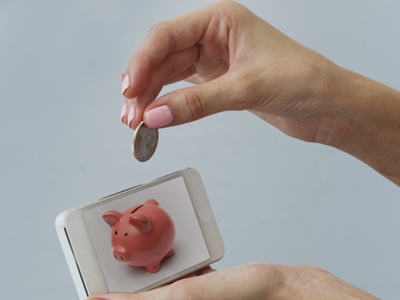 If you don't concern yourself with the total cost of handset and contract over the 24-month term, then you really should.
With a difference of £90.24-£411.23 for broadly the same thing, the stakes are high for paying lower monthly or upfront costs.
And as today's news demonstrates, if you choose to bundle your phone and contract together, you might be stung on extra costs if you fail to negotiate better terms when the 24-month term ends.
So there is another option: pay the £699 for the handset if you can afford it, then pick a SIM-only deal.
GoCompare's mobile deal checker came back with an option that meets our requirements for £9 with 4GB data from Three on a 12-month contract.
That adds up to £216 for 24 months, plus the £699 handset cost – so £915.
So if you can stump up the cash or perhaps repay a 0% credit card in full within its interest-free term, then you'll be quids in on the cheapest deal to the tune of £21.76.
As an added bonus, you can change to a different contract in just 12 months instead of being locked in for 24.