Maximising space is what it's all about when it comes to property, but for lots of us it's just not a financial possibility. That's when it's time to think small, and we're talking tiny.
The population of Britain continues to boom and is set to grow from 65 million to 74 million by 2039, according to the Office of National Statistics.
The bustling metropolis of London alone fits a whopping eight million individuals into 976 square miles, so space is understandably hard to come by.
And with Foxtons' estate agency exclaiming that a studio flat in the capital will set you back £470,890 on average, getting on the all-important property ladder seems out of grasp for anyone not raking in a six-figure salary.
However, there seems to be a solution in the form (very small form) of micro-homes. And they're not just for those drawn to the bright lights of London.
Small but perfectly formed houses are popping up all over the shop in cities around the UK, including Liverpool, Leicester, Birmingham and Bristol.
What is a micro-home?
Essentially a micro-home is a 'Honey, I shrunk the kids' version of a bog-standard house or flat.
It should still have space for a bed, kitchen, bathroom amenities and some sort of living area, just in more confined quarters.
As well as appealing to those wanting to live in city centres who can't currently afford to buy property, the option is also being explored for providing somewhere for homeless people to live.
In fact, this month Kieran Evans, a homeless teenager, has become the first person to move into a micro-home called an iKozie in Worcester, as part of a pilot scheme to tackle homelessness in Britain. The 56sqm property cost £40,000 to build and residents will still be required to pay monthly bills.
#iKozie covered on The London Economic website #worcester#homelesshttps://t.co/MZz7pxWdQg via @LondonEconomic

— homeless foundation (@HomelessTHF) October 15, 2017
"There is a huge shortage of move-on accommodation for the homeless and we are delighted that we can now build the first of many affordable micro-homes and continue our mission to help the homeless move on to independent living," said Keiran O'Donnell, Trustee of The Homeless Foundation.
Just how small are we talking?
Could you be tempted to buy a micro-home though? Well, what about if you knew that some residences measure in at a mere 30sqm?
And some micro-home designs like the ZedPod only cover a standard parking space, that's just over 11sqm, cosy. Of course, they'll have more than one floor and you get the parking space underneath too!
ZEDpods may be coming to a car park near you https://t.co/TDRq63HAfH

— ZEDpods (@ZEDpods) January 1, 2017
Technically there are no restrictions from the government on how low you can go for floor space in British homes, but they do have guidance stating that a one-bedroom flat should be no less than 37sqm. The Greater London Authority has expressed concern that the space standards in the UK are trailing behind the average for Europe though, sitting at the titchy end of the scale.
Why is there no space?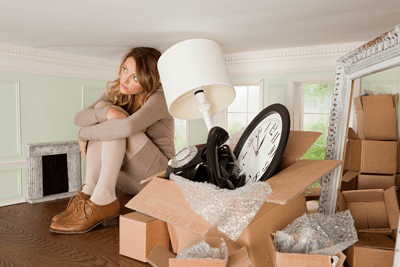 According to regeneration specialists U+I, who plan to build 'compact living developments' in nine of the inner London boroughs, the reason is clear. They believe that as more and more properties are being bought as second homes it leaves a hole in the local community because residents aren't there full time. So people who need to live in the thick of it for their job struggle to find reasonable accommodation.
"The centre is now only affordable to either the very wealthy, only occasionally present, or those living in what social housing remains," says U+I Deputy Chief Executive, Richard Upton.
"For a new generation of workers in the middle, often working centrally, living in the middle of London has long been a dream.
"We want to develop something that not only re-fills hollow London, but also brings communities back to life and delivers real social and economic benefits."
Their proposed town flats are between 19 and 24sqm, situated within managed buildings in Zone 1 and 2 at a price of between £700 and £1,200pcm. Meaning that they'll be 'affordable' for those earning between £30,000 and £60,000.
According to PayScale, the average salary in London is just over £35,000, which although higher than the rest of the UK, still doesn't leave much room for manoeuvre financially.
Mortgages for a micro-home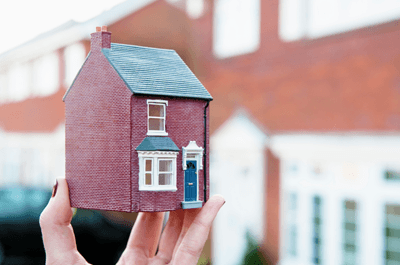 If you don't have the £40,000-plus lying around to buy a micro-home, the only other option to purchase one of these mini-wonders is to get a mortgage.
However, it's thought that micro-homes may not appreciate in value like standard housing, meaning you may not get the full benefit of property price increases. Yikes!
Plus, it may be difficult to get a mortgage in the first place, some lenders have a minimum floor space that they adhere to and it will depend on where the property is.
"It's hard to talk about what may or may not happen, but from a borrower's point of view, the main thing to consider is how easy it will be to sell," said David Hollingworth, associate director of communications at London and Country Mortgages, as reported by the Financial Times.
"Like flats above food outlets, people will think they have got a bargain, but that will stem from the fact that some people will be put off by the outlet beneath it - and that may be something the lenders may decline to lend on because the saleability is limited."
So always best to check that the option of a mortgage is available before setting your heart on a tiny property.
Decided to buy a swish new home?Shop around with GoCompare to find the right mortgage option