Monarch Airlines customers are waking up to disarray today as the airline announced it has ceased trading, leaving up to 100,000 travellers in the lurch in 11 different countries overseas.
If you're already overseas, or about to jet off with Monarch, don't panic.
Here's how to rescue your travel plans from the clutches of administration.
Are you due to depart from the UK with Monarch today or tomorrow?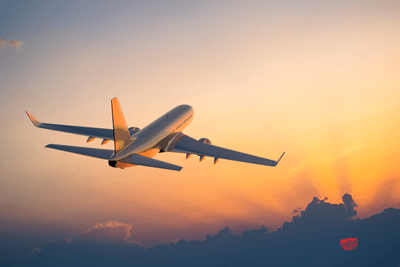 Do not go to the airport, your flight is cancelled. Instead, check if your travel is ATOL protected (more on that, later) and ring your insurer to see if you're covered.
It's hugely frustrating that you can't jet off on the holiday you so desperately needed, but don't waste this precious time off from work. Go on, off you pop - leave the house and lock the door.
Head straight to a pub and get the bubbles and pints in, using a cosy banquette as your holiday salvage HQ for the next few hours.
Letting down your hair is exactly what you'd be doing anyway before your flight, so don't feel guilty about having a glass or two while you mourn for the holiday that never was. 
Last-minute deal?
If you've got savings, leap on the flight comparison sites and remember, package holiday providers are banging the 'late deal' drum now. For instance, Thomson can get you to Greece tomorrow for seven nights for £135 per person[1]. Bargain! And it's 23 degrees - it would be rude not to.
Try peer-to-peer travel
Folks who can't go on holiday for whatever reason (perhaps they're getting a puppy, or need to have a wisdom tooth removed) sometimes sell full holiday packages, or standalone flights, using websites such as TravelTransfer or Sparefare.net.
Buying time away can be cheaper P2P than going directly to an airline, but be aware that there'll be an additional charge to change traveller details and providers may have a time limit on when traveller details can be changed.
Bring on the waterworks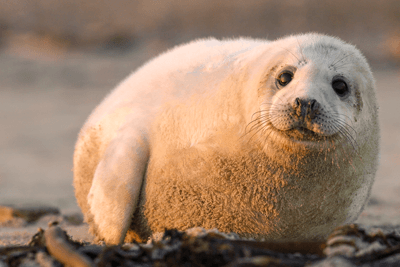 No, don't cry! Everything will be okay.
Give the airports a wide birth, and think about renting a narrow boat for the week – Britain's waterways are out of season now and a UK canal boat holiday is significantly cheaper than in the summer months or half term.
 
And, if a staycation is sounding more and more appealing, check out holiday cottages in the UK's more glorious autumnal spots.
It's seal pupping season in Pembrokeshire, after all, so why not try and book a last-minute cottage in St Davids? These gorgeous white fluffy babies bask on beaches as their parents circle the bays around them - you can go for glorious long walks and gaze on from afar.
And, you can get some of the best locally produced ice cream in the land at Gianni's Ice Cream – apple and rhubarb crumble flavour for the win!
Now, what about those of you at the mercy of Monarch? Here's the T.
Already abroad?
Don't cut your holiday short.
The Civil Aviation Authority (CAA) has chartered 30 planes to bring you home at no extra charge.
This service applies to all passengers due to return home on or before 15 October 2017.
Unaccompanied children and vulnerable passengers have priority travel, and families will travel together.
Are you due to fly home today? (Monday 2 October, 2017)
The CAA expects everyone due to travel home on 2 October will make it home as planned.
The proof is in the pudding. Two emergency planes jetted passengers home from Ibiza, landing in Gatwick and Birmingham this morning.
How to check your new flight time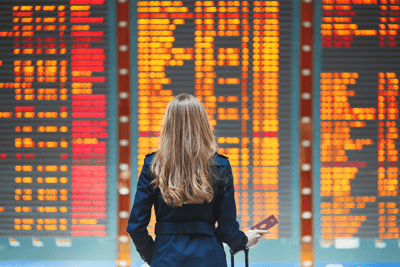 Don't go to the airport in a panic. You may have received a text or email containing all the information, but failing that, check this CAA page.
You won't be charged for this flight, and any baggage booked will be honoured, but you may be taken to a different UK airport. The CAA is arranging transport back to your original destination airport and you'll receive details when you land – so keep your eyes and ears open.
You may be covered for refreshments at the airport if you're delayed – check with your travel insurance provider to see if you can claim for expenses in the event that the airline fails and you're delayed.
How to check into your replacement flight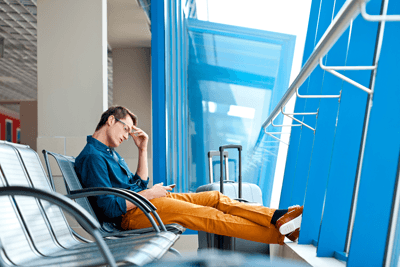 You can't check in online and it may take longer than you're expecting once you arrive at the airport – the CAA has advised that you should arrive at the airport three hours before you're due to fly.
If you're already abroad but flying home after 15 October, 2017
Look for your new flight using the details above. You can apply for a refund through the ATOL scheme.
If you're not ATOL protected you need to make your own plans to fly home to the UK. Contact your insurance provider, or credit card provider to see if you can get a refund.
If you paid using a debit card, go to the administrators KPMG and see if you can get any money back. Blair Nimmo, Monarch's administrator says: "We would very much hope that the vast majority, if not everyone, would get their money back."
Did you book your travel on or before 14 December, 2016?
Look through your paperwork. You may have an ATOL Certificate that protects your travel with First Aviation. The CAA is arranging refunds for these customers. You'll be able to claim using a Monarch Claim form – at the time of writing, this form is not yet available.
Did you book your travel on or after 15 December, 2016?

You are not protected by the ATOL scheme and unable to make a claim to the CAA. However, you should contact your travel insurer for advice about how to make a claim.
Booked a Monarch holiday?
You're covered by the ATOL scheme and you can make a claim using the Monarch claim form.
You should have a refund by the end of 2017.
Need an extra night's accommodation?
There are thousands of you stranded overseas - inevitably there'll be delays and you may need somewhere to stay while the CAA sorts out Monarch's mess.
You should be able to stay in your hotel or other accommodation for another night – the CAA is aware of all of Monarch's suppliers and is in contact to make the situation as hiccup-free as possible.
Hoteliers have been instructed not to charge guests, and shouldn't ask you to leave the accommodation – the CAA will pay, hang in there.
If you encounter any difficulties, call the CAA's call centre on +44 1753 330 330
Booked Monarch through a third party provider?
Get in touch with them and find out if your booking is ATOL protected.
GoCompare's two cents
"My advice," says GoCompare's caped consumer crusader, Georgie Frost, "is to read the terms and conditions of your travel insurance policy and see if you're protected from consequential losses"
Consequential loss is protection included in travel insurance per person in the event that that the airline fails.
"In the case of Ryanair's financial disaster, even Ryanair's own cover sold alongside flights won't pay out for claims of 'consequential losses'."
Some suppliers will have a Supplier Failure Cover endorsement too - it'll protect you if the supplier (such as an airline, or hotel) goes into administration. What's covered will vary, but sometimes you'll be able to recoup the costs of new flights.
Failing that, consider how you booked the flights. "Section 75 refunds – which offers free protection for all credit card spending over £100 – may not apply if the flight or holiday was bought through or using a third party processor."
In other words, you may not get a refund if you didn't transact directly with the airline and went through an aggregator.
If all else fails, get the right people in your corner, "there's the financial ombudsman too" says Georgie, "which arbitrates on section 75 disputes.
"And, you won't be covered if you bought say an outbound flight for £75 and return for £75. Even though it's over £100."
If you paid by direct debit, investigate if you're covered by Chargeback. That cover is a golden ticket and puts the ball firmly in your bank's court - they're responsible for chasing the payment from the failed airline.