You're primed and ready to digitally elbow people out the way to get what you want, a cheap holiday.
As they say - all's fair in love and war… and nabbing bargain flights. Truly there's no day that represents this cut-throat spirit quite like Black Friday.
Falling on 24 November this year, you've got plenty of time to hone your strategy and stock up on those all-important supplies (tea and biscuits, naturally) to make sure you're not distracted from buying, buying, buying!
Because make no mistake, you'll have competition for those sought-after flights to Florida or a cheap as chips holiday in Iceland when Black Friday rolls around.
Indeed, IMRG, the UK's industry association, estimated that an eye-popping £1.23bn was spent online on Black Friday in 2016 but is it all that? Or can you be savvy and get an even better deal any other day of the year?
Don't lose your head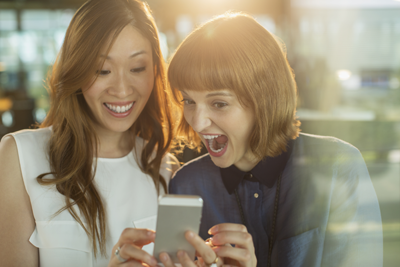 After all, 52% of UK shoppers who bought something in the 2016 Black Friday sale nabbed a bargain they hadn't planned to and 34% made purchases they later regretted, according to Mintel.
A suspicious 28% though the sales weren't genuine and they may well be onto something.
Which? has done the legwork crunching the numbers to find that 49% of Black Friday 'special offers' from 2016 were actually cheaper on other days. Sneaky.
Richard Perks, director of retail research at Mintel said, "It is likely that 2016 marked the peak for Black Friday shopping. Black Friday has been a major distorting factor in Christmas demand over the last few years and there are some signs of disillusionment creeping in.
"Discounting in the run up to Christmas is usually a sign of distress and those who do take part will be retailers who are having trouble selling at full price."
However, this doesn't mean you have to give up hope. Just shop smart if you do decide to dip your toe in the Black Friday pond.
Decisions, decisions, decisions
Try not to stumble wildly into the first tantalisingly slashed price that makes its way into your inbox, but signing up for marketing emails from travel brands is a good idea.
"It's worth signing up to email newsletters from holiday websites as they regularly send out special offers and last minute bargains," says travel blogger Jamie Edwards from Explore with Ed.
"I suggest setting up a mailbox folder and see what catches your eye over the coming weeks. If you're feeling lucky, many airports have a competition section on their websites, but these can also be a good source of inspiration as they often promote new routes and destinations."
Figure out where the usual price point is for the flights or holiday you want first and don't be swayed by over-the-top advertising or melodramatic countdowns - 'You have 15 minutes left'. It may not actually be an amazing deal after all.
Also it's important to remember where else you'll need to splash the cash - accommodation, food and drink (a very important part of any trip), activities, excursions, spending money and even yawnsome city tax can add up.
Compare away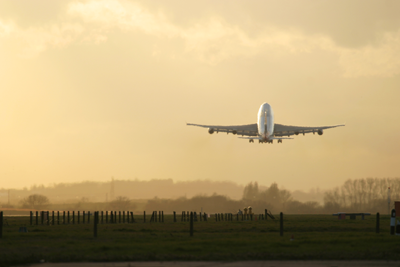 Nothing says getting the best deal on flights quite like comparing millions of options in one go and ranking them from cheapest to most expensive. And that's just what Skyscanner does.
You can even see a whole month worth of prices for your chosen flight to see if moving your departures dates by a couple of days would make a difference. Sign up for notifications and you'll be messaged if the price of your chosen flight fluctuates.
Check your cashback options
Just because a holiday is on sale doesn't mean that you can't knock some more money off the price tag!
Abbie Dickenson, spokesperson for Quidco, the cashback site, said, "I know travel is not traditionally the focus for Black Friday but in recent years all retailers (including hotels, flights, and travel retailers) are getting in on the action.
"And on top of the all of the amazing deals you get in the sales, if you click through from Quidco first you can save even more, through cashback."
Food for thought.
Choose your spending saviour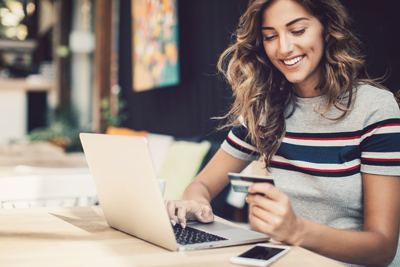 Figure out how you're going to pay ahead of time.
There's nothing worse than realising that you don't have enough in your chosen account at the exact moment of purchase.
Remember if you do decide to go for a Black Friday deal, there may be hordes of eager shoppers in the virtual queue behind, waiting for you to upturn your shopping basket and run from the online shop sobbing. This is all metaphorical of course…
Have a ponder beforehand, and if flights are over £100 then a credit card is an option to consider - you may have protection under the Consumer Credit Act if the airline goes bust, Monarch style. Your flights would need to be over £100 each way to be covered though and there could be restrictions around booking through a third party (ie not directly with the airline), so it's always best to check.
Take a minute
I know you may be feeling the pressure by now, but take a beat to check that you really have got the holiday you were after in your basket.
If you've panic-bought a cruise around the Med instead of that club holiday to Ibiza, you'll probably regret it.
And always triple check the dates and times of your flights - you definitely don't want to accidentally book a month in Switzerland instead of a weekend, which I definitely didn't do… don't judge me.
Get ahead of the game and compare flights with GoCompare to find a cracking deal whatever the time of year