Christmas may be the most wonderful time of the year, but it's also one of the worst times of the year for overspending.
The pressure to buy gifts, celebrate by dining out and hosting friends and family can lead to large outgoings in a short space of time.
If you've not planned for this expenditure, January can feel very miserable indeed.
Christmas cash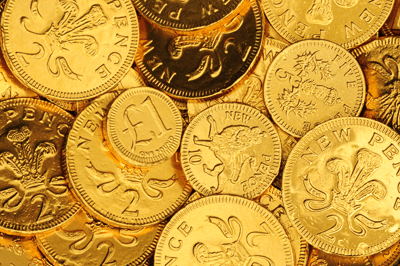 According to research by Nationwide, a whopping 21% of people put Christmas on a credit card and 9% use an overdraft.
Plus the average person spends half their monthly income on Christmas, so it's no wonder that a lot of us feel the pinch after the festive period.
What are your options though?
First of all, step away from high-interest payday loans which are never a good idea! If you feel no other option than to get into debt, then credit cards with a 0% purchase charge may be the right option for some, allowing you to make big purchases then pay them off interest free. Just make sure you can comfortably do this before the interest-free period runs out and consider setting up a direct debit for the minimum monthly payments at the very least, to avoid charges. 
Or, if you have already built up credit card debt that you can't pay off quickly, consider switching to a balance transfer credit card which offers a 0% period.


Understanding balance transfer credit cards
This type of credit card works well if you want to chip away at existing debt. Because of the 0% interest, repayments go towards clearing your debt rather than paying off interest on that debt.
Not all balance transfer credit cards are created equal. The main varying factors are:
The length of time the 0% interest lasts (the balance transfer period)
The balance transfer fee (how much it costs to transfer your debt from your existing account to this type of account, usually around 3% of the debt amount, but can be much higher or lower so always check)
The interest rate after the balance transfer period ends
Find the right deal for you
It's worth comparing balance transfer credit cards to find the best one for your circumstances.
Remember that you may not necessarily receive the headline offer and your credit limit is subject to status.
With that in mind, here are some deals you can find on GoCompare:
Long balance transfer period: Santander All in One Credit Card
This has an interest free period of 39 months. There's a monthly fee of £3, however if you have a Santander 123 or Select Current Account, this will be refunded for the first six months.
There's no balance transfer fee, but after your introductory period is up, you'll be charged 15.9% interest on remaining balance transfer balances and new balance transfers.
To qualify for this credit card, you need to have an annual income of at least £7500 and remember that you need to pay off the balance before the 0% period finishes to avoid paying interest.
Representative Example: Assumed borrowing of £1,200 for 1 year, at a Purchase Rate of 15.9% (variable), with a £36 annual fee, representative 21.7% APR (variable). Credit available subject to status
Low balance transfer fee: Lloyds Bank Platinum 33 Month Balance Transfer Credit Card
The transfer fee is 0.57% if the balance transfer is made within the first 90 days.
However, if you make the transfer after the first 90 days you'll face a 3% fee. The 0% interest free period lasts 33 months, afterwards shooting up to a 18.9% variable APR.
Again, make sure you either pay off the debt in full by the end of the period or transfer again to another balance transfer credit card. 
Representative Example: Assumed borrowing of £1,200 for 1 year, at a Purchase Rate of 18.94% (variable), representative 18.9% APR (variable). Credit available subject to status. An initial 3% balance transfer fee applies with a 2.43% refund within 90 days, so the effective fee is 0.57% (Terms and conditions apply)
Low APR: Tesco Bank Clubcard Low APR Credit Card
This has a 0% introductory period for one month, after which you'll be charged 5.9% interest.
There's 0% fee for balance transfers.
You're required to have a good credit history to be eligible for this card and you'll receive a decision on whether you've been accepted for the card within one minute.
 It may be in your best interest to find a credit card with a longer 0% balance transfer period to avoid paying interest every month.
Representative Example: Assumed borrowing of £1,200 for 1 year, at a Purchase Rate of 5.94% (variable), representative 5.9% APR (variable). Credit available subject to status
Things to watch out for with balance transfer credit cards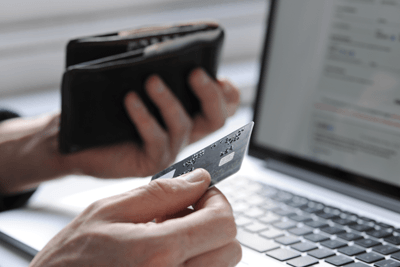 You must make your minimum monthly payments, or you risk not clearing your debt by the end of the interest-free period
Some cards are for new customers only
There are usually lots of terms and conditions, so check the small print
You won't always be eligible for the headline offer
If, by two months before the interest free period ends, you don't think you'll clear the card of debt, transfer to another interest-free credit card. If you don't move cards or clear your debt by the end of the period, you'll be stung with an interest rate of around 20%
Other tips for managing debt
Face up to your debt, as this is the first step to fixing the difficulty you're in
Prioritise your debt by looking at what needs to be paid first in order to result in the lowest overall cost to you. Some debts have higher interest rates or closer deadlines than others, so it may be worth tackling them first
If you've got things you no longer want or need, think about selling them on auction websites, car boot sales or via online free ads
Try a smart saving app like Chip, which calculates what you can afford to save based on your spending habits in your current account, then moves that amount to your Chip savings account (an ISA hosted at Barclays Bank PLC, with 0% interest as standard but an extra 1% for every friend you recommend - up to a maximum of 5%)
If you want free, non-judgemental advice about your debt, search for your nearest debt advisor at the Money Advice Service