If you're pining for a winter wonderland this Christmas, a skiing holiday might be just the thing for you.
And you don't have to pay extortionate prices to enjoy a slide on the snowy slopes either. 
We've rounded up some stunning ski resorts in Europe that won't break the bank.*
Borovets, Bulgaria



Looking for a party on the slopes?
You should get yourself to Borovets Ski Resort which sits on Rila mountain in Bulgaria.
The resort boasts a plethora of bars offering cheap drinks, including the national brandy - Rakia.
As well as the lure of a shindig in the snow, you'll be able to explore 58km of slopes.
Even better, there's something for every difficulty level so you won't need to leave anyone behind when you slide your skis on.
What's not to like?!
Poiana, Romania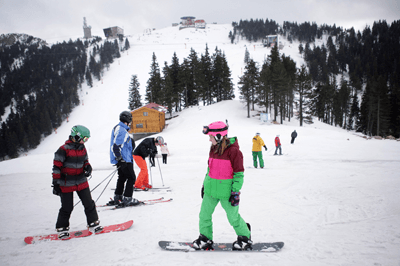 The Poiana Brasov ski resort is set in the heart of the Carpathian Mountains in Romania.
With 24.5km of slopes to ski and the medieval city of Brasov on your doorstep, you won't be stuck for things to do.
You can stay in a four-star hotel here for as little as £40 a night and you'll be close to nearby attractions such as Dracula's castle.
Cheap as chips.
Vogel, Slovenia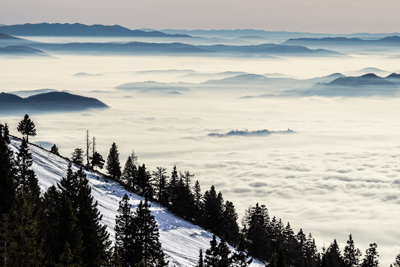 If skiing just isn't enough for you, head to Vogel ski resort in Slovenia.
As well as cruising the snowy slopes, you can enjoy paragliding, full moon walks and even a snow beach complete with deckchairs.
There are plenty of chalets available to hire in the mountains and there's a ski school on site for those eager to learn.
A family ski pass will cost you 27.20 euros for the day but you should check online before you book as discounted tickets may be available.
Zakopane, Poland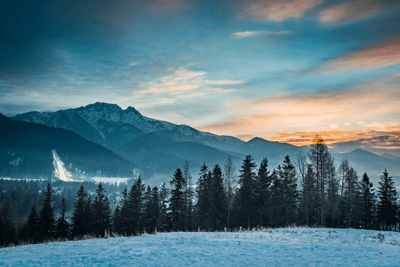 Why not pop over to Poland for a spot of skiing?
Set at the base of the Tatra Mountains, the town of Zakopane is home to several ski resorts.
Tired of skiing in the sun? Head out at night when some of the slopes are lit for you to enjoy.
Krupówki Street is a must see with carnival performers and dancers galore as well as plenty of stalls and restaurants.
Chamonix, France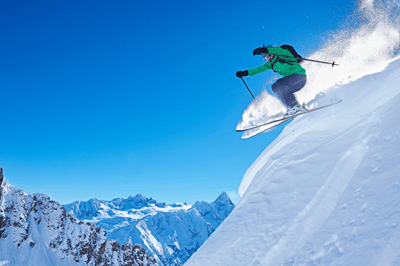 Don't want to head too far from the UK?
Make your way to Chamonix in the French Alps which is a haven of activity.
There are over 200 restaurants to eat at as well as many bars to visit when you need a break from the slopes.
You'll also find a wildlife park and leisure park nearby so there'll be no time to be bored.
Bon voyage!