Want to travel and take photos worthy of National Geographic this spring?
As the first rays of spring sunshine start to warm the frost-tipped blades of grass, us Brits begin to unfurl from our winter hibernation and reach for our phones to check out our spring holiday options.
If you're a budding photographer with a desire to bring landscapes to life like Ted Gore or capture wildlife in action like Ellie Rothnie, you could pay big bucks and get yourself on a photographic tour. 
There's an endless array of choice to tickle your fancy too. Wildlife photography holidays, going wild to photograph mountain ranges, landscapes and lakesides. What about capturing the Northern Lights and chasing down storms? 
You can book photography adventures that last for weeks at a time or just a weekend, and there are even photography tours designed for singles, looking for love!
You can do all of this and more, and even better, it doesn't have to set you back the cost of a small film crew. Plan yourself a super spring jaunt to one the world's best DIY photography holiday destinations.
Booking a photography break in the UK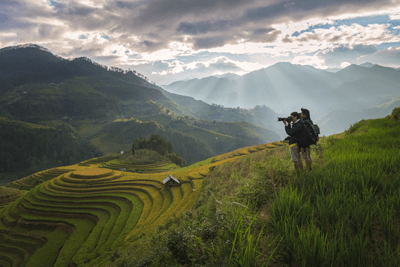 If your budget cowers in the corner at the thought of a flight to New Zealand to capture the bubbling mud pools and geysers of
Rotorua
, then how about heading for these destinations on a photography holiday in the UK...
Take pics of the Cairngorms in Scotland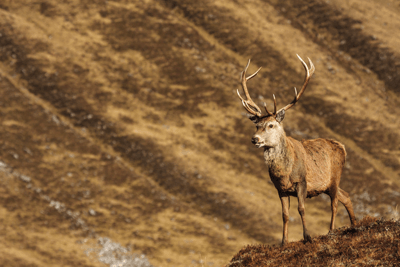 In the breathtaking Cairngorms, you'll find plenty of wildlife to click away at, from deer to eagles and owls. If landscapes are more your thing, the snow-capped mountains, lush green hills and blue lakes provide stunning views.
Photograph the Pembrokeshire Coast National Park, Wales

You've got just over 236 square miles of beautiful coastline and inspirational landscape in which to capture the perfect picture. Get your walking boots on.
Snap lakeside landscapes in the Lake District, England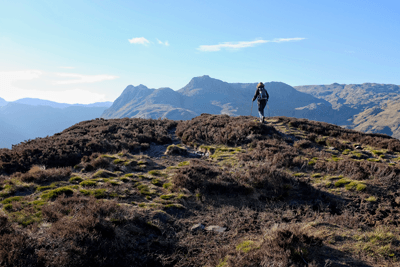 In the world-famous Lakes, you can get out on the water and take pictures of rising mists and jagged rocks. Or wander the countryside taking in the bluebells and wildflowers.
Wildlife photography tours on the Galapagos Islands

If you can stretch to a trip somewhere more exotic, and love anything David Attenborough-esque, then the Galapagos Islands, situated 600 miles west of Ecuador should be pretty near the top of your must-visit list.
Billed as 'the land that time forgot', they're a haven for nature lovers, combining a breath-taking volcanic landscape and eye-boggling flora and fauna, including swimming iguanas, penguins, and the famous turtles.
Want slow exposure? Try the Northern Lights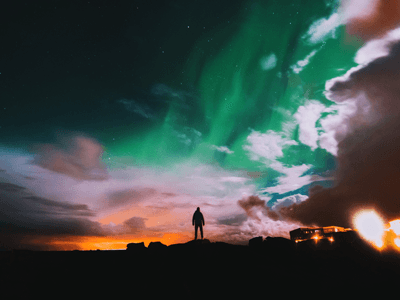 If you've got the photography bug, then a trip to Northern Norway to check out the Northern Lights has to be a dream come true.
Witnessing the lights is a delight in itself, but you've got to be patient as the aurora borealis doesn't always show. Maximise your chance of seeing and photographing this impressive phenomenon by visiting in early spring, when Northern Norway is still dark.
Photograph urban cityscapes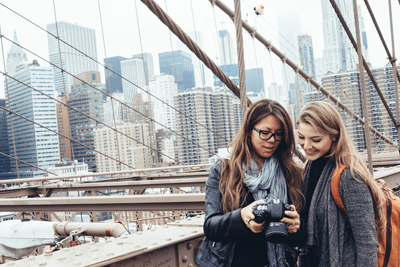 Like a more urban edge to your photography? How about a visit to the Big Apple to snap pics of some of the most iconic landmarks in the world?
Or maybe a more historic approach suits you better. Take a trip to romantic Paris with its beautiful architecture, museums and parks and gardens. 
Test the water with an ocean photography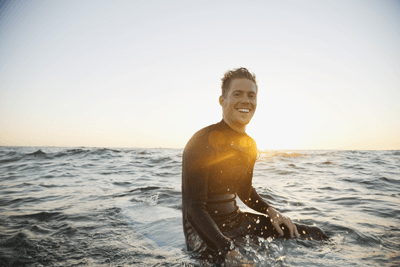 If you're planning a holiday with your better half, yet still want to indulge in your passion for photography, then why not hop on a cruise ship and keep everyone happy. 
Although not the obvious choice for a photography holiday, the right cruise can provide a plethora of photo opportunities.
Ashley Kosciolek, Editor for Cruise Critic, the leading cruise reviews and information site told us:
"A small-ship cruise is one the ideal ways for an amateur photographer to get closer to wildlife. Smaller expedition ships allow easy access to tinier, less-trafficked ports that bigger vessels just can't get to, so they often provide unparalleled access to truly remote areas - wild enough that animals can live and thrive in their natural habitats. Whether it's the Antarctic wilderness or the rugged reefs of the Galapagos, there are many opportunities to get up-close and personal with rare wildlife."
Top tips for travelling with your own camera
Wherever you decide to go, if you're DIYing, then keeping the costs down by shopping around for your accommodation and mode of transport is a no-brainer.
You can get quotes for pretty much anything you need here, from flights to full-blown holidays, there's everything you need to get you to a top photography destination.
Wear the camera on a strap
The last thing you want is to be leaning over a rock looking down into the face of a beautiful baby seal and see your camera fall into the frothy waves. Save yourself the distress and hang it on a strap around your neck.
Take extra memory cards with you
And lots of them. You may not have the time or inclination to be editing your pictures during your holiday, so take additional memory cards and do the hard work when you get home.
Use an old bag to carry your gear around in
Ok, so this might sound a bit odd but think about it. A bright shiny new bag screams 'tourist on tour' and may attract thieves more than a well-used favourite which has faithfully carried your photography equipment during previous expeditions.
Get yourself some travel insurance to protect your camera
And your other gadgets. You may not realise it, but your home insurance policy might not cover your belongings outside your home.
Make sure you get a good travel insurance policy which covers your camera and any other electronic device you're taking with you. That way you'll be protected if you lose or damage any of your equipment.