Dry roads, warm breeze, roadside daffs bursting forth - spring is around the corner and bikers can at last look forward to blissful bend-swinging again.
You've spent the winter surfing for the best bike deals, ogling the latest models and mugging up on biking news and reviews. If you already have a bike you might be considering trading it in, or selling it and buying one to replace it. 
New bikers have the giddy prospect of owning their first motorbike and are no doubt nervously eyeing a variety of bike types on sale privately or from a dealer. 
Is spring a good time to buy a new bike? Should you go private or to a dealer? And the most agonising question of all: what sort of bike do I really need? 
Bikers never stop thinking about their next motorcycle purchase. But when we belly-ache about the hassle of bike shopping to our other halves, ignore us, it's just a front. We love it really!
New motorbike deals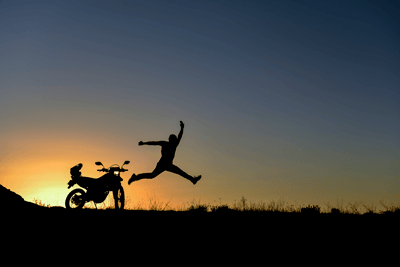 From March, newly registered bikes will come with an '18' plate but there may still be deals to be had on pre-registered '67' plate bikes. January and February are traditionally quiet months for bike sales, with the bulk of units shifted between March and September.
According to the Motorcycle Industry Association (MCIA) new bike sales this January are encouragingly 12.9% up on 12 months ago, forewarning of a torrid year on the showroom floor in 2017. The new year has started on a positive note and that could make bargains harder to come by this spring.
Stuart McIvor of Fastlane Motorcycles in Tonbridge, Kent, says that March is when bikers start coming through the door again. "It's about supply and demand," says McIvor, "If you've got three people looking at a bike you might knock a token amount off, but no more if you can help it."  
Haggling on the sticker price alone is less popular these days as finance and PCP contracts are favoured over cash. If a dealer won't budge on price try to get them to play nice with accessories or clothing.
For new riders, buying a dealer bike that has been checked over and has a warranty can be worth the extra over the risks of buying privately. Ride as many demo bikes as you can; not every dealer has one and private sellers are usually reluctant to let you wheely their pride and joy up the road.
Buy another bike, or just tune up the one you have?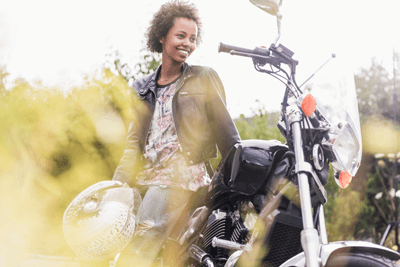 If you already have a bike do you really need to replace it or would you be better off giving it some TLC, splashing the cash on clothing or even a motorcycling experience like a holiday, track day or off-road adventure?
There is no denying that it can be an enjoyable experience changing bikes, it can also be expensive, a little bit risky and you may not end up with a better bike than the one you had before. 
Your current machine could be transformed with as little as a good service and fresh tyres. Or how about a suspension upgrade or new exhaust? It doesn't take much to put the zing back into your rig, especially when modern machines can be relied upon to hold their looks and pile on the miles so much better than the old nails of our pipe puffing forbears.
Which bike is right for you?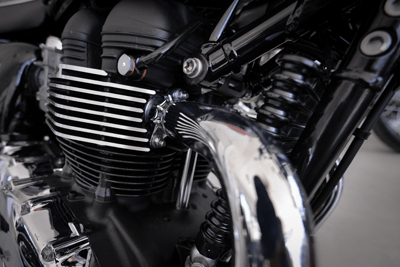 There's no bike that is 'right' for you. And anyway, no biker will be told what bike to buy! 
If you love the bad boy looks of a custom Harley, nothing will persuade you that a rufty-tufty GS BMW might suit your needs better.
There is one thing to consider when buying a new or used bike and that's the size and weight of the machine. Can you manoeuvre the bike on foot and sit on it comfortably?
Ideally, you should be able to ride a slow U-turn and still hold up the bike if you have to put a foot down. Some bikes have low seat and suspension options but if your dream bike puts the fear into you every time you get it out of the shed, something friendlier might suit you better.
Whether buying privately or from a dealer make sure you have a good sit on the bike, making sure you can comfortably reach all the controls. Feel the weight of the bike, push it around and make sure you can get it onto the centre stand. 
Says McIvor: "I would advise new motorcyclists to ride a smaller bike for a couple of years. Everyone can ride a bike once it's moving, but you need to get used to things like slow speed turns and shifting your position slightly when you put your foot down on an off-camber."