Last year, the Financial Conduct Authority launched a review of Personal Contract Purchase car finance deals. 
PCP has proved popular with drivers because of relatively low deposits and manageable monthly payments, allowing drivers to get their hands on cars which would otherwise be out-of-reach.
But the regulator has expressed concern over "a lack of transparency, potential conflicts of interest and irresponsible lending" around PCP.
So, what are PCP deals, are they right for you, and what are the alternatives?
What is PCP?
Britain is going barmy for PCP car finance, but it might not work for everyone. GoCompare's consumer advocate Georgie Frost explains what PCP car finance is, why it's proved so popular with drivers and why the FCA has expressed concern about it.
Is PCP right for me?
If you're considering a PCP car finance deal, check out what the pros and cons are first. 
PCP – the big questions to ask
You've found a car you like and the PCP route looks like it might make sense. But before you sign on the dotted line, here are a few questions to ask yourself – and the organisation offering the deal. 
Alternatives to PCP
For some drivers, PCP might not be an ideal option.
If you've decided PCP isn't for you, here are some ideas for other routes to car ownership. 
Hire purchase
Hire purchase is a tried-and-trusted method of getting your hands on a new car. The monthly repayments depend on the size of your deposit and the amount of monthly repayments you make, as well as the price of the car itself.
Repayments tend to be higher than PCP deals for the same car, but the good news is there's no enormous balloon payment to make at the end of the term, and you won't have your mileage capped. You will have an 'option to purchase' fee at the end of your contract, which covers the cost of transferring ownership to you.
Remember you need a good credit rating to get the lower interest rates and always check the total amount repayable.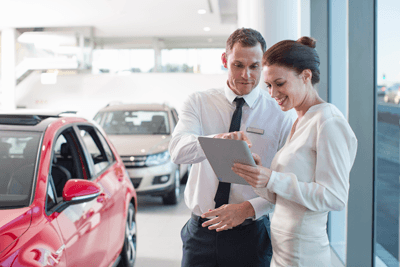 Vehicle lease
Quite similar to PCP with the relatively low monthly payments, but with no balloon payment or prospect of ownership at the end.
If you've got absolutely no intention of ever owning the car, this might be for you.
Second-hand cash buy
New cars depreciate in value fairly rapidly, so why not let someone else take the hit for you?
You might have to scrimp and save to put the cash away for a one-off payment but with so much stock floating about (due in part to drivers trading in cars for new ones on PCP finance) there's a good chance you could land yourself a decent deal.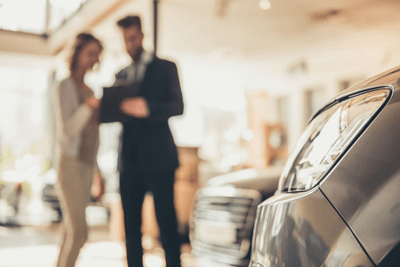 Bank loan for a purchase
Getting a bank loan means you won't need a deposit for your car. 
Of course, you shouldn't apply for credit lightly, and it might be worth checking your credit score first to see your chances of being accepted.
As a cash buyer, you might be able to negotiate a better price from a dealer, but remember to check how much you'll eventually pay when you factor in the interest on your repayments.