Wow Air customers were waking up to disarray yesterday as the airline announced it had cancelled all flights, leaving thousands of passengers in the lurch. 
If you're already overseas, or about to jet off with Wow Air, don't panic.
Here's how to rescue your travel plans from the clutches of administration.
Are you due to depart from the UK with Wow Air today or tomorrow?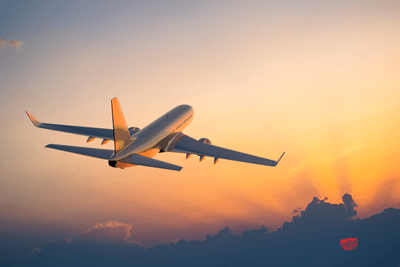 Do not go to the airport, your flight is cancelled. Instead, check if your travel is ATOL protected and ring your insurer to see if you're covered.
Booked with a European travel agent or as part of a package deal? You should be covered by the Package Travel Directive, according to Wow Air - get in touch with your travel provider as they should be able to arrange an alternative flight for you. 
It's hugely frustrating that you can't jet off on the holiday you so desperately needed, but don't waste this precious time off from work. Go on, off you pop - leave the house and lock the door.
Head straight to a pub and get the bubbles and pints in, using a cosy banquette as your holiday salvage HQ for the next few hours.
Letting down your hair is exactly what you'd be doing anyway before your flight, so don't feel guilty about having a glass or two while you mourn for the holiday that never was. 
Last-minute deal?
If you've got savings, leap on the flight comparison sites and remember, package holiday providers can offer some fabulous last minute deals. Check websites like TUI and Thomas Cook to see if you can still head to a place in the sun. 
Try peer-to-peer travel
Folks who can't go on holiday for whatever reason (perhaps they're getting a puppy, or need to have a wisdom tooth removed) sometimes sell full holiday packages, or standalone flights, using websites such as TravelTransfer or Sparefare.net.
Buying time away can be cheaper P2P than going directly to an airline, but be aware that there'll be an additional charge to change traveller details and providers may have a time limit on when traveller details can be changed.
Bring on the waterworks
No, don't cry! Everything will be okay.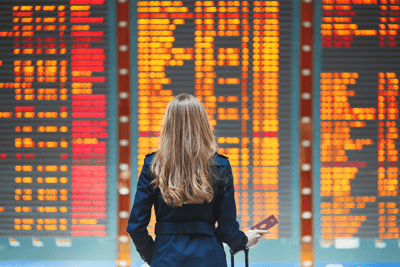 Give the airports a wide berth, and think about renting a narrow boat for the week – Britain's waterways are out of season now and a UK canal boat holiday is significantly cheaper than in the summer months or half term.
And, if a staycation is sounding more and more appealing, check out holiday cottages along the UK's coastline.
Holidaycottages.co.uk offer some gorgeous retreats in Wales, Cornwall and Yorkshire. Hire a spot near a secluded beach or go for a family friendly beach that everyone will enjoy.
Now, what about those of you at the mercy of Wow Air? Here's the T.
Already abroad?
Wow Air are advising you that you book your flight home with another airline. 
They say 'Some airlines may offer flights at a reduced rate - so-called rescue fares - in light of the circumstances. Information on those airlines will be published, when it becomes available.
The exception will be if you bought a ticket from a European travel agent or as part of a package deal - your travel provider should be able to arrange an alternative flight for you, as part of the Package Travel Directive.
Keep an eye on their website for more information.
In the meantime, see if you can get a cheap deal through ourflights comparison service.
Will I get any compensation?
If you bought travel insurance, you might be protected too so ring your insurer to see what they can do.

If you booked your flight with a credit card, you might be in luck. Contact your credit card company to see whether they can give you a refund.
Bear in mind that Section 75 refunds – which offers free protection for all credit card spending over £100 – may not apply if the flight or holiday was bought through or using a third party processor.
In other words, you may not get a refund if you didn't transact directly with the airline and went through an aggregator.
If you paid by direct debit, investigate if you're covered by Chargeback. That cover is a golden ticket and puts the ball firmly in your bank's court - they're responsible for chasing the payment from the failed airline.
You might also be able to get some compensation from Wow Air, 'in accordance with European regulation on Air Passenger Rights.' Keep an eye on their website to find out more about that.
If all else fails, get the right people in your corner - the Financial Ombudsman arbitrates on Section 75 disputes.