American Express credit cards guide
Find out about types of American Express credit cards, and how you could find the right one to suit you.
Key points
American Express (Amex) is both a payment system and a credit card issuer
Amex may offer a range of credit card types, such as cashback, rewards and a basic credit card
If you haven't had credit before, or are trying to improve or build your credit history, then an Amex credit card may not be the right option for you
If managed responsibly and provided you can afford the repayments, a credit card can be useful for things like buying expensive items you couldn't afford to pay for in one go, and building your credit rating.  
Is American Express a credit card? 
American Express (Amex) is a finance company that issues credit cards, and also provides a credit card network.  
Amex doesn't offer normal debit cards - only prepaid debit cards and credit cards. 
When you use a credit card, you're paying with money that's not yours - you're only borrowing it to pay back at a later date.  
If you don't pay back the outstanding amount, you'll be charged interest and potentially charges in addition to the money you already owe.  
If you do repay the full balance within the specified time period, you won't be charged interest. For the win! 
Amex was founded in 1850 as an express mail business. In 1857, Amex launched its money services and the American Express traveller's cheque was created in 1891.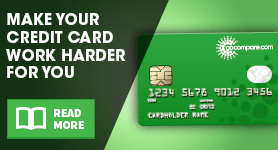 By 1903, the company had assets of around $28 million (£19 million) and the first plastic credit card launched by Amex was in 1959.  
Types of American Express credit cards 
In March 2018, Amex offers a range of credit cards, in a rainbow of colours to help differentiate between them.  
It's a good idea to check current incentives to make sure they're suitable when comparing credit cards. For example, rewards cards are tricky to get, as they're usually given to people with top-notch credit scores, and the rewards you get could change.  
Also good to remember is that an Amex credit card might not necessarily be the solution to your financial situation. Credit cards are only helpful if they're well managed.  
Rewards 
There's usually a membership fee for rewards cards, but they allow you to collect membership points, along with being offered special deals and discounts. 
Complimentary travel inconvenience, accident and baggage insurance might also be included with this card.  
Although the platinum-grade offers might be useful, a rewards card might not be an option, as they only tend to be issued to those with gold-star credit ratings.  
Partner credit cards 
Partner credit cards mean that Amex has teamed up with another company to issue a card with benefits specific to that company. For example, a Nectar credit card means you could earn Nectar points on your purchases. 
Other partner cards might include features like points to spend or discounts at participating retailers, hotels and airlines.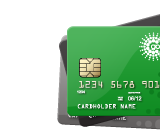 Basic 
If you want a card without rewards or membership fees, American Express has also issued basic credit cards over time, which might be what you're looking for.  
As we said before, be sure you can responsibly afford any credit card before getting one.  
How can you apply for an American Express credit card? 
If you think having an Amex credit card would be useful, you can get them through Amex itself and various other lenders. 
Alternatively, GoCompare has a feature called smart search, which allows you to view credit cards you may be eligible for without leaving a record on your credit history. 
When credit card lenders search your credit history and reject your application, this leaves a record on your credit file that other lenders can see.  
With smart search, a soft search is performed on your credit history, which other lenders can't see on your credit report.  
Amex credit cards and bad credit history 
Is your credit score not at its best? Then an Amex credit card may not be the right option for you.  
See also:
Interest-free credit cards
Using credit cards for holidays
If you haven't had credit before, or are trying to improve or build your credit score, then a credit-builder card might be an alternative to consider.  
Amex states that one of its acceptance criteria is "no history of bad debt" and is therefore unlikely to offer credit-builder cards.  
If you apply for an Amex credit card and get rejected, it could further damage your credit history.  
Trying a soft search could help you see any credit cards you may be eligible for before you formally apply. This could increase your chances of finding a card provider that will accept you, but it's no guarantee. 
If you have debt problems, talk to your lender to see if they can help, or contact Citizens Advice, National Debtline or StepChange Debt Charity for free advice.†  
By Amy Smith