Struggling to digest Barclays credit card info? Look no further.
When it comes to credit cards, few have the name value of the almighty Barclaycard.
Key points
Barclays has been supplying the UK with credit cards for over 50 years
Today, Barclays offer a number of different credit cards to cater for a variety of financial needs
A smart search with GoCompare prior to a credit card comparison/application can help protect your credit score
Barclays Bank has been offering credit card services for decades. In fact, the banking giant has been accepting Barclays credit card applications since 1966. 
To put that into perspective, that same year marked the debut of Adam West's Batman, Muhammad Ali retained the World Heavyweight Championship against Henry Cooper and - of course - Geoff Hurst's hat-trick saw England lift the FIFA World Cup. 
While none of those famous names are with us today, its illustrious credit card has managed to stand the test of time, making Barclays one of the pre-eminent credit card providers in the UK.
Of course, as well known as the plastic powerhouse is, Barclays credit cards may not be ideal for your circumstances. You should always fully weigh up what's right for you before committing to any card. 
What types of Barclays credit cards are available? 
When used sensibly, credit cards can be an asset to any wallet or purse. However, used irresponsibly, they could turn your finances into an ever-widening black hole of expense. 
One simple way to avoid such a catastrophe is to understand what you're signing up for. Not all Barclays credit cards are the same and some may be more relevant and useful than others.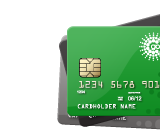 Knowing your rewards cards from your purchase cards can be hugely beneficial, albeit slightly complex at times. Luckily, we've outlined some of Barclays' most popular credit card options below for your viewing pleasure. 
Before diving in, it's worth noting that not all cards may be available from Barclays. The exact types of cards change frequently, and their availability are subject to credit checks. 
Barclays purchase credit cards 
Of the range of credit cards Barclays has had available, some tend to be aimed at purchases. While the differences may seem subtle on the surface, the accompanying pros for each card can be dramatically different (as can the cons). 
Low-rate cards, for example, typically come with a low APR. However, missed payments can prove costly – literally and figuratively. Failure to stay on top of your payments and keep within your credit limit can see fees mount and your credit rating could take a pounding. 
Also, beware that 0% interest periods are for a limited time only, and there is typically a high APR outside of this. 
Meanwhile, the travel credit cards are aimed at those that frequently use their credit cards abroad. This often includes benefits such as no transaction fees on non-sterling ATM withdrawals and foreign spend. However, this may only apply to withdrawals and payments made in the local currency. 
Barclays balance transfer credit cards 
Balance transfer credit cards could offer a great option for those looking to switch an outstanding balance from one card to another. This route can include a lengthy 0% interest period. However, bear in mind that you often have to make any balance transfers within the first 60 days of opening the credit account.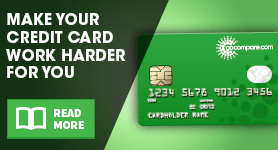 In addition to that, transfer fees often apply in spite of the interest-free period. Much like the specifics of the APR and the length of the interest-free period, the fee will vary from card to card. It's well worth doing your homework on which option is better suited to you before you add any of these cards to your collection. 
Barclays credit-building credit cards 
For those with little to no credit history, credit-building cards could be an attractive way to reap the benefits of a credit card while building up a healthy credit score. 
The same applies for those with a poor credit history, looking to redeem themselves and rebuild their financial reputation. 
Barclays usually doesn't offer a student credit card option. 
A credit-building card can be a genuine asset in building/rebuilding your credit score, with a low credit limit to help keep your finances in check. Assuming you pay off your balance on a monthly basis and you can stay under your credit limit, you may see your credit score improve. 
But buyers beware: these cards are often only interest-free for a short period of time, and come with a steep APR attached. Failure to keep on top of repayments could see you incur some steep fees, making your finances go downhill fast. 
Barclays reward credit cards 
Rewards cards are essentially cards that offer a variety of rewards as an incentive for customers to use their cards as often as possible. These usually come in the form of points accrued through purchases made which can then be exchanged for vouchers or gift cards, for example. 
These tend to be aimed at customers with a good credit score who consistently repay their balances in full.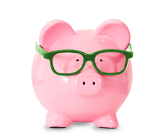 However, as the old saying goes, "freedom isn't free" - and that certainly applies to rewards cards. They often come with a high representative APR, and are only really worthwhile if you pay off the balance in full each month. Otherwise the interest you pay may outweigh the rewards. 
Meanwhile, the list of selected rewards partners limits any point spending to those retailers, as opposed to direct cashback. If you're not a fan of the listed retailers, collected points could become a moot point altogether. 
Top tips for getting the most out of your credit card 
While Barclays online credit card application may be temptingly easy, all of these cards come with a litany of T&Cs attached - so be vigilant. If it seems too good to be true, it probably is – be sure to read the fine print with a fine-toothed comb to hand. 
See also:
Interest free credit cards
Most credit cards have their perks if you stay on top of them, but these perks can easily turn sour. If you don't maintain your card repayments or spend outside your card limits, expect to pay the price. 
It's important to remember that the honeymoon period of 0% interest will eventually come to an end. While some cards offer longer periods than others, failure to recognise when your interest-free period ends can land you in hot water. If you have a hefty balance outstanding when it does, the amount of interest you're paying can get very 'interesting' very fast. 
Before you apply for Barclays credit card status, be sure to check out smart search with GoCompare. This will give you an idea of which credit cards you may be be eligible for without affecting your credit rating. What's more, the results will help direct you to companies that are more likely to accept your application, further protecting you from being declined - which can affect your credit score. 
By Martyn Grant