A continuous payment authority (recurring payment) differs from direct debits and standing orders - know your cancellation rights on debit and credit cards.
Key facts
Recurring payments allow companies to charge your card whenever they think a payment is due, and to change the amount
You can cancel a continuous payment authority (CPA) through your bank or the company itself
Cancelling a card won't stop a CPA
A recurring payment, or continuous payment authority (CPA), is when a regular payment is taken by a company from your debit card or credit card.
Businesses such as gyms, subscription websites, telecoms (including mobile phone contracts) and payday lenders may use this type of payment method.
It gives them the power to take money from an account whenever they want and they can change the payment amount as and when, depending on how much they believe they're owed.
The main difference between a CPA and a direct debit is that with a CPA you've given authority to a business to take payment and your contract is with that business; with a direct debit you've instructed your bank and your contract is with the bank.
Setting up a CPA
A CPA can be set up by simply providing the company with your debit or credit details.
Note that if a company asks for the 16-digit number across the front of your card for a regular payment, this may mean you're setting up a CPA.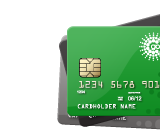 To set up a direct debit the company will ask for your bank account details instead.
Spotting CPAs on bank statements
As they may not be taken on the same day each month and the amount can vary, it may be difficult to spot a CPA on your bank statement.
If you spot any transactions that you don't recognise, contact your bank immediately.
Cancelling a CPA
Stopping a CPA isn't as difficult as it used to be, but it still has its problems. Previously it could only be done through the company which was taking the payment, which could prove very difficult.
Did you know...?
Banks must refund customers if a payment goes through for a CPA following a request to cancel
You can still try this method as your first port of call, as it could be the quickest way to resolve the issue.
It's a good idea to ask the company for a letter or email confirming that the CPA has been cancelled.
However, if the company fails to cancel the payment, you'll need to contact the bank, building society or credit card company which the account is held with to notify it that you wish to cancel the CPA.
This still may not stop the company taking further payments, but if money's taken after you've requested a cancellation from your bank or card company, it should be fully refunded by the account provider.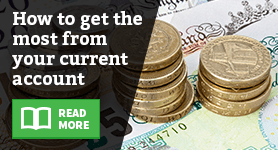 Remember to keep any evidence that you cancelled the CPA, including the date.
If you want to be completely sure that the payment has been stopped, contact both the account provider and the company which the payment's for.
Your rights
In June 2013, the Financial Conduct Authority† (FCA) reminded banks of their obligations when they receive requests from customers to cancel CPAs.
The FCA noted that some banks had failed to cancel CPAs following requests by customers and said that, in future, the bank must cancel the payment when asked and must not ask the customer to instead contact the merchant.
If you take out a CPA on a prepaid card, they won't be able to rack up a load of debt because once there are no more funds, it can't be charged
The FCA also said that banks must refund customers if a payment goes through for a CPA following a request to cancel.
Cancelling your card
Unfortunately if you've cancelled your card, this won't necessarily stop the CPA being taken from your account and you can still be charged.
The only way to cancel a recurring payment is to contact the company or your account provider and state that you wish to stop it.
Payday lenders and CPAs
Payday lenders tend to favour setting up CPAs on debit cards as a method of payment, because it gives them the authority to take money from an account if you miss a payment.
This could leave you in even more debt than you originally had, struggling to pay back a bigger balance with interest continuously building up.
The lender may also repeatedly try to take the payment, and if it fails to do so, this could result in bank charges.
Watch out for CPAs under different guises - terms like 'recurring transactions', 'recurring payments' or 'guaranteed payments' could be CPAs. They may be called something different, but they're all basically the same thing.
Alternatives to CPAs
You might want to consider other options that give you more control over payments before setting up a CPA.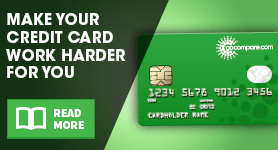 Direct debits
Direct debits are set up by the organisation you're paying.
You'll be required to sign a mandate giving permission to your bank to pay the company, which will set out who you're paying, how much will be debited and when.
You'll be protected by the Direct Debit Guarantee, which means you'll be notified in advance of any changes to the date, amount or frequency of your payment. You'll also be able to cancel it with your bank at any time.
Standing order
Like a direct debit this is a regular payment, but you set it up rather than the company you're paying. That means you'll control any changes to the payment amount or frequency.
Cash
Where possible, you could pay in cash to prevent any recurring payments from being linked to your bank account. However, this lacks the convenience of a regular payment.
Prepaid cards
See also:
Online money transfer services
Prepaid cards let you top up your card with money, much like a pay-as-you-go phone, so when the money runs out, that's it.
If you take out a CPA on a prepaid card, you won't be able to rack up a load of debt because once there are no more funds, it can't be charged.
Making a complaint about a CPA
If your bank hasn't acted on your request to cancel a CPA, complain to it in the first instance.
If your bank isn't able to resolve the complaint within eight weeks, you may be able to take it to the Financial Ombudsman.†
By Abbie Laughton-Coles
[SeanSocialShare]