Guide to cashback credit cards
Key points
Earn cashback every time you spend on your plastic, subject to the terms of each card
Pay off your balance in full every month to make the most of your card
Interest rates on unpaid balances can be high and may outweigh rewards
Beware of annual fees
You're likely to require a good credit score to qualify - try a soft search to check your odds
Wouldn't it be great if someone paid you to shop? If you could earn money every time you fill up your car or bring home the groceries?
Well, with cashback credit cards, that's what could happen.
Cashback cards allow the holder to earn back a percentage of what they spend as an annual bonus.
Some have even been known to pay as much as 5%, so they can be a great way to make a little extra cash.
Just make sure that you're also aware of the pitfalls...
How do cashback credit cards work?
As the cardholder shops using the card, they accumulate a percentage of money back.
Quite often it's between 1% and 3%, but every card is different so use a site such as Gocompare.com to review your options.
The plus side is that, if you use one of these cards for your day-to-day and/or big-purchase spending and pay it off each month, then you could build up a real bonus throughout the year.
You usually receive your money once a year, typically as a credit to your account.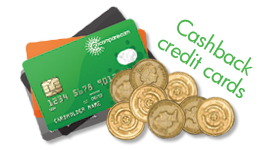 But remember, you need to be confident that you can clear your balance in full each month, or the interest you pay will soon outstrip the money you earn.
Cashback card availability and amounts
On 13 November, 2014, Gocompare.com checked the 249 credit cards listed on the matrix of independent financial researcher Defaqto and found that the number of cards offering cashback were relatively small compared with other types of reward scheme.
Only 22 cards allowed customers to earn cashback, while 40 cards offered air miles, 29 had a shopping reward programme and 47 had a points scheme.
Standard cashback amounts varied between 0.25% and 2%, although some cards had introductory bonuses or increased cashback with certain retailers.
Of the 22 cashback cards checked some had an introductory cashback amount of 5% and others offered cashback of up to 15% with certain retailers.
What are the downsides?
These types of cards are all slightly different, so you need to read the small print carefully.
Need more information?
Perhaps most importantly, some cards have an annual fee. Make sure you understand how much it is and that you're confident you'd earn enough from the cashback to make it worthwhile.
Some cards will pay a flat rate of cashback, while others stagger it depending on how much you've spent.
You'll find that some cards pay a higher rate for spending in certain shops and petrol stations, and a much lower rate for more general spending.
Quite often, these cards will limit the amount you can earn back in any one year.
Unless you have a dedicated business credit card, you'll almost certainly find that spending for business use doesn't qualify for cashback.
If restrictions on a deal mean that it doesn't sound right for you, remember that there are plenty of other credit card options to consider.
Is a cashback card right for you?
A cashback credit card won't be right for everyone. If you leave an unpaid balance on your card, even just now and again, then it's really not suitable.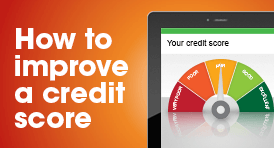 That's because the money earned back will be much less than the annual percentage rate (APR).
As soon as you leave a balance on the card, you risk wiping out your cashback, and quite probably spending more in interest than you earn.
Will you qualify for a cashback card?
Cashback cards are pretty exclusive and only customers with very good credit histories are likely to qualify.
Failed applications impact negatively on your credit history and make it even less likely that you'll qualify for the best deals.
When you use Gocompare.com to search for cashback cards, you can take advantage of our smart search tool that allows you to make a soft search before proceeding with an official application.
Such a soft search won't impact on your credit history and will show you the cards you're likely to qualify for.
What are the alternatives?
If you've decided that a cashback card isn't for you, then you might want to consider a reward card instead.
These work in a similar way, except they pay you a specific reward for your spending. This could be anything from air miles to supermarket loyalty points.
Securing attractive cashback and rewards cards may prove increasingly challenging in the future following European Union regulation on the issue of Interchange Fee Regulation
But reward cards also generally require a good credit rating, and if you tend to leave a balance on your card then a reward card may not be the cheapest way to manage your money.
Instead, it might be worth considering a purchase credit card offering a 0% period on new spending. Or, if you have existing debt, a balance transfer credit card that comes with a good, long, interest-free period.
Challenges facing the cashback card market
Securing attractive cashback and rewards cards may prove increasingly challenging in the future following European Union regulation on the issue of Interchange Fee Regulation.
This has meant an EU-wide cap on the charges paid by a business when a customer pays for something using a card. Since 9 December, 2015, the fees banks can charge has been capped at 0.30% and 0.20% for credit and debit card transactions respectively.
The government would like to see this benefit for businesses passed on to consumers in the form of lower prices, Chancellor George Osborne saying in July 2015 that the government is "determined to tackle the unfair fees that Britain's businesses are often charged when their customers pay by card - fees which are often passed on to consumers".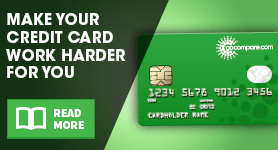 However, such benefits for consumers are expected to have a knock-on effect on the cashback and rewards card market.
"Caps on charges are generally good news for consumers," said Gocompare.com's Matt Sanders. "But what many people may not realise is that interchange fees have funded the majority of customer perks such as cashback schemes and points incentives. The charging caps could spell the end for those schemes.
"Also, interchange fees are charges to businesses and - although the chancellor has suggested he'd like to see any saving passed on to consumers - there's no guarantee that this change will result in lower prices.
"Some retailers may simply use the cap to boost their margins. If this were to happen, banks would lose, businesses would win and consumers would see little change except, perhaps, a poorer choice of card-based incentive schemes.
"One thing we've also come to expect from banks is that they don't take losing lying down. If they have to give up revenue from credit and debit card transaction fees, they'll want to make it up elsewhere, so don't be surprised if consumers ultimately pick up the bill for this legislation."
By Felicity Hannah
[SeanSocialShare]