Find out how the chargeback process can help you get a refund for debit card payments and smaller credit card purchases.
Key points
Chargeback is a way of getting your money back if things go wrong on debit card purchases and credit card purchases under £100
It's not legal protection, so success isn't guaranteed
There's a time limit of 120 days for reporting the problem to your card issuer
Keep records of payments and stay in contact with the company to maximise your chances of success
If you're a credit card user, you might know that one of the advantages is Section 75 protection.
Section 75 is part of the Consumer Credit Act and means that credit card providers must protect purchases between £100 and £30,000, so you should be able to get your money back if something goes wrong.
But what many consumers don't know is that there's also some protection for debit card purchases of any amount, and credit card purchases under £100, known as chargeback.
What's chargeback?
Chargeback works in a similar fashion to Section 75 in that it gives you a chance of getting your money back via your card provider if something goes wrong, such as faulty goods, non-delivery or a supplier going bust.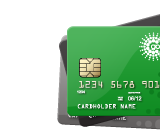 However, there are two very important differences:
Section 75 is for credit card transactions of £100-£30,000 while chargeback can be used for credit card payments of less than £100 and debit card and prepaid card payments of any amount
Section 75 is legal protection while chargeback is a rule set by the three major card companies – Visa, MasterCard and American Express – and card providers agree to abide by these rules
Because it's a voluntary scheme, chargeback is seen as 'weaker' protection than Section 75 which is enshrined in law.
Nevertheless, it should still give you a chance to get your money back if something goes wrong with a card purchase.
See also:
When to use chargeback
There are several situations in which you might need to ask your bank or credit card provider to start chargeback proceedings:
A supplier goes bust before delivering goods or services
You receive goods or services that are not as described
You haven't received goods or services you've paid for
You've been overcharged or charged for something you didn't buy
You haven't received a refund that's due to you
How to begin a chargeback
With chargeback, the card company will try to claim your money back from the company you've paid by reversing the transaction.
Even within the banking industry, there can be some ignorance of the chargeback procedure, so you may need to ask for it specifically, or ask to speak to a supervisor
The first step is to contact your bank or credit card provider, explain the problem and tell it you want to start a chargeback.
Each bank will have its own processes for starting a chargeback, but most will ask you to raise the issue with the company that's charged you first.
There may be a minimum time period your bank says you have to wait before beginning a chargeback to give the company a chance to rectify the problem first.
Even within the banking industry, there can be some ignorance of the chargeback procedure, so you may need to ask for it specifically, or ask to speak to a supervisor.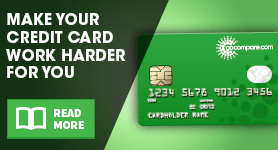 Your bank may also ask you to fill in a form to begin the chargeback process.
Getting your money back
Before trying to get your money back via chargeback, you're expected to have reached an impasse with the retailer and the card issuer might ask for evidence of this.
It's helpful to put your complaint in writing, either by post or email, so you can prove to your card issuer that you've done this.
If the company refuses to address your complaint or doesn't reply at all, get in touch with your card issuer and tell it you want to start a chargeback.
From the Financial Ombudsman
The bank will assign a reason code to your problem and you'll need to have fulfilled the criteria for that reason code for the chargeback to proceed.
You're also likely to be asked to send in evidence of the problem, including receipts for payment and any written or emailed contact with the company.
Sometimes your card issuer will credit your account with the disputed amount while it investigates the chargeback.
However, if the chargeback subsequently fails, the money will be re-debited from your account.
Chargeback time limits
Although you should try to settle problems with the retailer first, don't delay if you need to pursue a chargeback instead.
Visa, MasterCard and American Express all impose a 120-day limit for starting a claim from the date of purchase or expected date of service provision.
If the retailer has promised you a refund but you feel they're procrastinating, make sure you get a chargeback initiated before the end of this deadline.
Problems with chargeback
Because chargebacks aren't a legal right they're not guaranteed to succeed and your card issuer can't force a supplier's bank to refund your money.
However, if you're genuinely entitled and submit your claim properly using the correct reason code, you have evidence and you follow your bank's procedures, there's a good chance of success.
Unfortunately, there may be instances where a chargeback fails because the bank staff's ignorance of the procedure causes delays.
If that's the case, the Financial Ombudsman says:†
"If, in a particular case, the card issuer fails to act within the time limit, and we conclude that a timely chargeback attempt would probably have been successful, then we may say the card issuer should compensate the consumer for its failure to act in time."
Another reason why a chargeback might fail is because you haven't given the correct reason for the chargeback and followed your bank's procedure for that reason code.
It's important to be clear and accurate about the circumstances under which you claim a chargeback to maximise its chances of success.
If your chargeback fails and you feel your card issuer is to blame, you may be able to bring your complaint to the Financial Ombudsman.
By Derri Dunn
[SeanSocialShare]