Struggling to digest Co-op credit card info? Look no further.
Brush up on your money management knowledge by learning about Co-operative Bank credit cards.
Key points
While credit cards can be useful, it's important to remember that you'll only really benefit if you use them sensibly. Otherwise, you could find yourself having money problems
The Co-op Bank has a range of credit cards such as balance transfer, cashback and a fixed-rate credit card
A smart search with GoCompare prior to your application can help protect your credit score
The Co-operative Bank was originally founded in 1872 as the loans and deposit department of the Co-operative Wholesale Society. 
You can get a range of money products and services from the Co-op bank, such as loans, current accounts and - of course - credit cards.  
When you use a credit card, you're spending money that's not yours. You're only being granted credit – in other words borrowing – to pay back at a later date. 
If you pay back the full balance before the repayment period (often around a month) ends, you'll usually not have to pay any interest. If you don't clear the balance, then you'll be charged interest, which could get costly. 
You can watch out for 0% interest introductory periods, but remember when this ends you'll be required to pay interest, which soon stacks up.
In addition, cards tend to come with a minimum monthly amount payable. If you miss or make a late payment, this could negatively affect your credit score, and could even incur additional charges. 
While credit cards have many positives, it's important to remember that you'll only reap the benefits if you use them responsibly. Otherwise, you might find yourself in financial difficulty.  
What types of Co-op credit cards are available?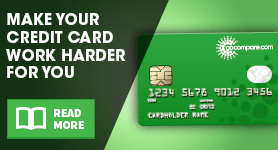 The Co-op Bank uses the Visa payment system with its credit cards, and has a range of credit cards to suit various needs, such as balance transfer, cashback and a fixed-rate credit card. 
Credit cards obtained from the Co-op tend to be contactless, which means you just hold your credit card up to the card reader for it to be scanned.  
While this is more convenient than entering your pin every time you use it, contactless payments could also make it easier to overspend on your credit card. As long as you're sensible though, you should be fine.  
Balance transfer credit cards  
Transferring your balance means moving an outstanding sum payable from one credit card to another.   
This is often done in order to take advantage of a lower annual percentage rate (APR), or an introductory interest-free period.  
Bear in mind that you'd need to make sure your balance is paid off before that introductory 0% interest period finishes, as it could get costly otherwise. Balance transfers often incur fees, so keep an eye out for that too.  
Fixed-rate credit cards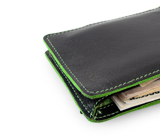 A fixed-rate credit card means that the annual percentage rate (APR) doesn't change throughout the year.  
A credit card with an introductory interest rate is not the same as a fixed-rate credit card. An introductory rate will change after a set amount of time, but a fixed rate is set for the duration that you have the card, or a stipulated time period – such as three years. 
Cashback credit cards 
A cashback credit card is a type of reward card. With a cashback credit card, you receive a small percentage of money back each time you spend a certain amount.  
For example, for every £3 you spend, you might get 1p cashback.   
While it sounds pretty handy, the benefits of a cashback credit card can be outweighed by the amount of interest and any charges you have to pay if you don't make your repayments on time. For this reason, reward cards tend to be better suited to those disciplined enough to repay their full balance by the due date. 
What is a smart search?  
We don't compare Co-op bank credit cards. But while doing your homework and weighing up its pros and cons versus other cards, you could use our smart search tool.   
This means you can view the likelihood of being accepted for credit cards you could be eligible for, without leaving a mark on your credit history. As such, it won't affect your ability to obtain credit in future.  
Although if you do go ahead and apply for a credit card, your potential lender will perform a full credit check, to make sure you can afford the repayments.  
Students and credit cards
If you're a student, it's probably worth thinking very hard before considering taking out a credit card. While they can help you build up your credit score, they're also very tempting, and you might end up spending more than you could afford.  
Also, you're more likely to be rejected for a credit card as a student, because you probably won't have sustainable income. A rejected application leaves a negative mark on your credit score, which could adversely impact your future applications for things like loans or even a mortgage. 
The good and the bad of Co-op Bank credit cards 
A Co-op credit card can be a useful way to manage your money, provided it's used sensibly. And the rewards and offers can be handy as long as you make the repayments on time.  
Credit cards can also be used for emergency funds and helping you improve your credit score.  
See also:
Soft search for financial products
Credit cards for people with bad credit
On the other hand, you could get into money trouble if you don't manage your spending well, and you might be charged unexpected fees if you overspend or make a late repayment.  
Sometimes the interest outweighs the rewards, and rejected applications and credit misuse can negatively impact your credit rating, which makes you more likely to be rejected for future credit applications.  
We can't tell you whether a Co-op credit card is right for you or not – that's a decision only you can make. If you have debt problems, try talking to your lender to see if they can help, instead of considering applying for more credit.   
Alternatively you can contact Citizens Advice, National Debtline or StepChange Debt Charity for free advice.†   
By Amy Smith