Contactless payments are growing from cards, smartphones, wristbands and more - but what are the practical and security issues? Could contactless transactions replace cash in the future?
Key points
Works by tapping the device against a contactless reader
Security safeguards include low transaction limits, occasional requests for Pin numbers and monitoring for unusual transactions
As well as cards, devices such as smartphones, key fobs and wristbands can also make contactless payments
Beware of 'card clash' - waving more than one contactless payment device close to a reader
Contactless payments are a fast-growing way of conducting financial transactions and are hailed as a quick, easy and secure way to pay for goods and services.
Such payments are made by tapping a contactless-enabled device such as a credit card against a corresponding reader.
At the time of writing (January 2016), the single-transaction limit placed on such payments was £30.
Research by GoCompare suggested that 22% of UK consumers expected to make a contactless payment in 2014, but some have been reluctant to embrace this new way of dealing with transactions - in the same survey 46% of respondents felt that the risk of fraud was a key concern.
In July 2014, Transport for London (TfL) announced that cash would no longer be accepted on London buses, the sort of move likely to advance the rise of contactless payments even further.
"Many of the high street banks and retailers are embracing the new digital money technologies," said GoCompare's Matt Sanders. "Consumers are regularly seeing shops and restaurants advertising contactless payment systems."
Contactless devices: Near-field communication
To make contactless payments, devices need capability known as near-field communication (NFC).
Did you know...?
You're able to make contactless payments wherever you are in the world so long as the contactless symbol is displayed
The potential to add such technology to future devices is almost limitless, and NFC capability can already be found on devices including payment cards, key fobs, wristbands, watches and smartphones.
Contactless payments abroad
You're able to make contactless payments wherever you are in the world so long as the contactless symbol is displayed. However, be aware that the payment limit may be different to that in the UK - it could be more or less.
Also, consider any charges that you may incur by using a card abroad. These can be steep, whether your card is contactless or not.
Contactless cards
How do I get a contactless card?
Many banks, building societies and card companies now provide contactless cards, even if you haven't asked for this feature. Generally it's included on recent debit, credit, charge and prepaid cards.
On 6 October, 2014, GoCompare analysed 135 current accounts listed on the matrix of independent financial researcher Defaqto. It was found that 63% of the accounts offered a contactless payment debit card.
How do I tell if my card is contactless?
If your card is able to carry out contactless payments, it'll display the contactless symbol (pictured).
Activating contactless payment
Some accounts will only let you use contactless capabilities after activation. This could be done by phoning your card provider or via a chip and pin transaction. Check with your bank or building society for more details on how to make your contactless card live.
Is contactless payment safe?
Security for contactless cards follows similar principles as that for normal debit or credit cards.
Your bank or building society will be looking out for any unusual transactions that may prove to be fraudulent and may put a stop on payments if there's suspicious activity.
Did you know...?
Card readers only take payments from cards that are detected within a certain radius, usually 10cm
If your card has been stolen and used to make contactless payments you shouldn't be charged for them (subject to your provider's terms and conditions).
However, this will be providing that you've taken reasonable precautions to protect the card and have let your bank know as soon as reasonably possible when the card has been lost or stolen.
Will I have to enter my Pin number for payments?
After a certain number of transactions it'll still be necessary to use the chip-and-pin functionality on your card to verify your payment and help prevent fraud. However, the majority of the time you'll pay by simply tapping your card against the reader.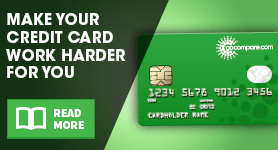 Where can I pay using contactless cards?
Contactless payments are accepted by a growing range of organisations, including restaurants and high street retailers such as Boots, Marks and Spencer and Tesco.
You'll be able to tell if you can pay contactlessly because you'll see the contactless symbol at the card reader.
Contactless cards can also be used at unmanned payment terminals, for example at transport ticket machines. Find out who accepts contactless payments from the UK cards association.†
Could I accidently be charged for someone else's purchase?
Card readers only take payments from cards that are detected within a certain radius, usually 10cm.
Providing the technology works correctly, you'd have to be extremely close to the reader (and, therefore, to the person in front of you) to be mistakenly charged for someone else's purchase.
Card clashes
It's recommended that you remove the payment card from your wallet when carrying out a contactless transaction to avoid card clash.
This is because tapping a wallet containing more than one contactless card - for instance a contactless debit card and a credit card, or an Oyster card - on the reader could result in payment being taken from the wrong card.
Smartphones have changed the way we communicate, hold and access data... in the near future, mobile payments may well replace the use of cash
Matt Sanders, GoCompare
Contactless transport payments
London has been driving forward the cause of contactless transport payment in the UK since it was introduced in December 2012 on London buses.
From September 2014 contactless payment has also been able to be used instead of an Oyster card on a number of other transport networks in the capital.
All travellers have to do is tap their card against the reader and wait for the green light to show. You won't receive a receipt for such transactions, but it will show up on your bank statement.
Smartphones and contactless payments
To make contactless payments, your smartphone must have a NFC chip. Contactless payment is also only available on certain networks, so check with your mobile network provider to find out if you can use it.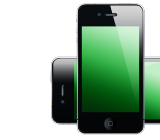 Apple Pay
The introduction of Apple Pay to the UK in 2015 means that iPhone 6 users can pay using their devices - find out more from Apple Pay.†
The company claims that their contactless system is more secure than others because your card number and identity are not as visible as they would be when you hand over a credit or debit card in a shop or restaurant.
Also, any transaction information - such as what you bought and how much you paid - is not saved. What's more, if the iPhone is lost or stolen the owner is able to put the device in lost mode, wiping its information to help prevent fraudulent activity.
Paym
Although not strictly classed as a 'contactless payment', the introduction of Paym in 2014 has further altered the nature of transaction and challenged the historical domination of cash and cards.
The system allows person-to-person payments using just a mobile phone number, with funds sent to - or received from - a user's current account by the linked mobile account.
"Smartphones have changed the way we communicate, hold and access data, news and entertainment," said Sanders.
"Developments such as Paym mean that, in the near future, mobile payments may well replace the use of cash."
Contactless wristbands
Barclaycard wristbands
Named bPay,† Barclaycard has introduced a wristband to be worn by the account holder which lets the wearer make contactless payments anywhere showing the contactless symbol.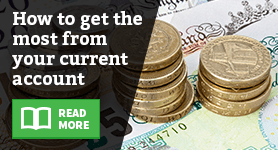 The wristband will enable the wearer to make payments linked to any UK Visa or MasterCard debit or credit card by simply swiping the band against a contactless reader.
As well as the convenience, it's hoped that the innovation could help to prevent card clash.
The band aims to make everyday payments easier for the wearer, whether that's by contactlessly paying for their commute and coffee, or by preloading money to the device for children to wear and pay for their bus to school.
By Abbie Laughton-Coles
[SeanSocialShare]