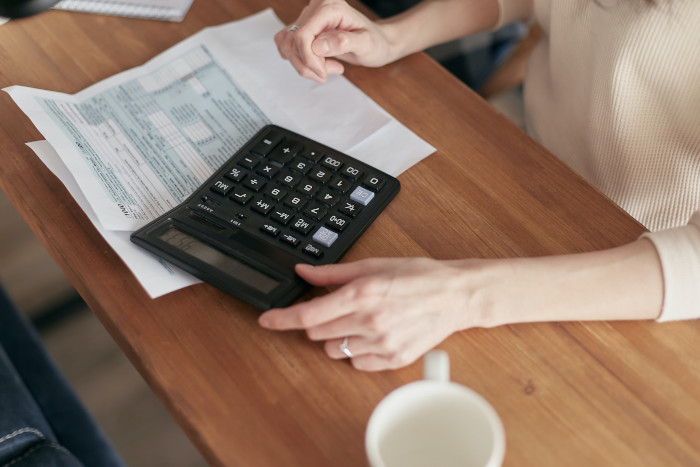 The dramatic increase in the cost of living has been a big cause for concern in 2022. Unprecedented price rises for the likes of petrol, utilities and other essentials are stretching incomes to their limits, at a time when many were already struggling to make ends meet. So, just how many people are worried about paying their bills, and most importantly, what can be done to make our money go further?
Cost of living crisis: Can Brits still pay the bills?
According to our research, 41% of UK residents believe that the cost of living crisis may impact their ability to pay their bills on time.[1] This equates to a shocking 21.6 million people across the nation.[2]
This issue is particularly prominent in northern regions. In total, 50% of Scottish residents expressed worries about this - the joint highest percentage in the UK, along with Wales.[1] A similar percentage of adults held these concerns in the North of England, where nearly half (49%) are anxious about making payments. This is more than 10% higher than the proportion of adults worried about bills in London (38%).
However, even in the East of England (the region where the lowest percentage of residents are apprehensive about bills), over a third (37%) expressed concerns. With residents across the whole country worrying about finances, it's clear that the nation needs more help with these costs.
How many Brits are experiencing credit concerns?
Late bill payments can have long-term financial consequences by negatively impacting your credit score. In turn, this can affect your eligibility for things like credit cards, personal loans and mortgages.
This issue has been on Brits' minds in recent months, as almost a third (28%) admitted they were worried about their credit score dropping. In fact, nearly a fifth (17%) said they have been declined a credit card in the past due to their credit score.
What can you do if you're falling behind on bills?
If you're struggling to pay your bills, the first thing you should do is contact the organisations you owe money to. They may allow you to switch to a more manageable payment plan, by letting you pay in smaller amounts or take a short payment break.
You can also contact your council for support. Most councils offer schemes which can help you pay for the basics, such as food, energy, clothes and water bills. When struggling, you should try to prioritise paying energy bills, council tax and household bills, as these are the most urgent.
For more advice and support, head to Money Helper.
Should I apply for a credit card?
Credit cards can provide an effective way of managing your money, but they're not right for everyone. If you're in financial trouble, a credit card won't provide the answer, as it could land you in more debt. Similarly, if you have a low credit score, you may have difficulty finding a suitable card and will likely need to look at alternatives. 
Before getting a card, you'll also need to consider whether you'd be able to pay the interest and minimum monthly payments. See below to help you identify which option could be best for you.
| Good credit score | Benefit | Make sure... | Not suitable if... |
| --- | --- | --- | --- |
| Use a credit card to pay for annual car insurance | Potentially cheaper alternative to direct debit | That APR is lower than monthly Direct Debit and that full balance is cleared as a priority | APR is higher than direct debit or you are not confident in paying off the full balance by the end of the year |
| Use credit card to build loyalty points | Ability to use points to offset costs of products | That the value of the points is greater than any annual fees | You can't pay off the balance each month |
| Use balance transfer credit cards | Some offer 0% APR for a certain time period | That you can afford to pay off the full balance before the 0% APR period ends | You can only afford to pay off the interest |
| Low credit score | Benefit | Make sure... | Not suitable if... |
| Use a credit builder card | Specifically designed to help improve your credit score | The credit limit and interest rates are suitable for your needs | You are unable to pay off the minimum amount each month |
| Use smart search tools to make a soft search before you proceed with an official application. | A soft search will show you the cards you're likely to qualify for and - unlike a hard search and application - won't have an impact on your credit history. | You can use smart search when looking for credit cards with GoCompare Credit Cards | |
If you're still unsure whether a credit card would be right for you, a good option would be to perform a soft search using our smart search tool. This will let you see which cards you're likely to qualify for without it impacting your credit score (like a hard search or card application would).
Can I use credit cards to help me with my bills?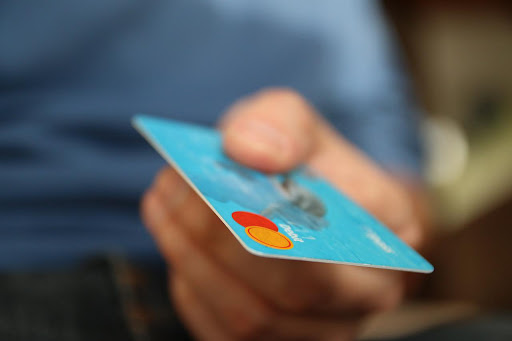 If you have a good credit score and are in a healthy position financially, credit cards can be an effective way of managing your bills. There are several ways you can use credit cards to your advantage, allowing you to minimise the impact of rising bills.
Using credit cards to pay annual bills
Over two-thirds (68%) of Brits said that they'd use a credit card to buy their insurance or other bills annually if it was cheaper than paying monthly. Purchasing bills yearly can work out cheaper, and you can still spread the cost using a credit card.
Many companies, including some insurers, offer discounts to those who pay their bill annually. Therefore, by putting an annual bill on an interest-free credit card and paying off the credit card balance in monthly intervals, you will still be paying the annual amount in instalments while avoiding the higher monthly amount that your provider offers.
However, it's important to make sure you'll be able to cover the monthly outgoing before putting the bill on a card. Credit card providers also may become concerned if your balance gets too close to your credit limit. It's suggested that using around 30% of your credit is the optimum amount, so you should check that the bill won't take you over this.[3]  
Interest-free credit cards often only offer 0% interest for a limited time, so you'll need to check whether you'll be able to pay off the bill within this period. Otherwise, you'll have to pay interest on top of your bill, which can be quite high.
Using balance transfer credit cards
A 0% balance transfer card lets you move debt from one or more credit cards onto a new one, with no interest to pay for a set period. Used wisely, this could help you clear your debt faster and may even save you hundreds of pounds if you're currently paying a lot of interest on your credit and store cards. 
This is a popular way of keeping on top of credit card payments, with a third of our survey respondents saying that they've taken advantage of these cards to help them reduce their payments.
However, after the introductory 0% period ends, the card's standard interest rate will apply to any unpaid balance on the card, which tends to be high. So, you should aim to pay off the balance within this period. You will also want to avoid making purchases on these cards, as that portion of the balance would incur interest.
More information regarding the use of credit cards can be found on our credit cards page.
About this data
[1] To collect the data used in this report, we ran a YouGov Survey of 2,000 UK adults on 17 June 2022. Respondents were selected at random across several demographics. All statistics were sourced from this survey unless otherwise stated.
[2] This figure was calculated by applying the percentage of UK residents worried about paying their bills on time to the number of people aged 18 or over in the UK (52.8 million). UK population data was sourced from the Office for National Statistics. Data from mid-2020 was used, as this was the most recent data available at the time of writing.
[3] The 30% recommendation was sourced from the financial advice site The Motley Fool.