Guide to credit builder cards
Key points
Could help to build or rebuild a credit score
An option for those struggling to get cards with more attractive terms
You can use smart search to help avoid rejected applications
Tend to have low credit limits
Beware of very high interest rates if you don't pay off the balance in full every month
Credit builder credit cards tend to attract two particular groups of people - those who've damaged their credit score with companies and those who have little history with credit and are looking to build a rating.
As the name suggests, credit builder cards offer an opportunity to enhance your credit rating.
They generally offer a limited amount of credit when you first have the card. If you prove you can pay off your balance in full each month, this amount can be increased.
Such products tend to have a very high rate of interest attached, but some credit card companies will decrease your APR if you can show you can manage the card over a period of time.
You may even be able to earn a small amount of cashback or enjoy a 0% period on purchases or balance transfers, while certain cards may be suitable for, say, spending abroad.
If you compare credit cards through Gocompare.com you'll be presented with a table showing all available cards.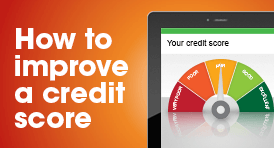 You'll then be able to narrow down your search, and amongst your options will be choosing to see just credit builder options.
Eligibility criteria for credit builder cards
Credit builder cards are available to many more people than most credit cards.
This not only allows people who may be turned away by mainstream lenders to get credit but it also offers a valuable opportunity to either get your credit rating back on track or to build a credit score for the first time.
Need more information?
Bear in mind that people who have had County Court Judgements† (CCJs) against them or those who have been declared bankrupt† in the past are unlikely to be accepted for a card offered through Gocompare.com, and making an unsuccessful application could damage your credit score even further.
If you have been declared bankrupt or had a CCJ against you, consider contacting a specialist provider such as Vanquis to discuss your options.
Find credit builder cards with soft search
To check whether you might be eligible for these sorts of products, it can be a good idea to use smart search tools that let you make a soft search for a credit builder card before you proceed with a formal application. Such a soft search will show you the cards you're likely to qualify for and will not have an impact on your credit history.
With Gocompare.com, you can use our smart search option to show you which credit builder cards are most likely to accept you. The smart search function carries out a soft search to bring you these results, so it won't harm your credit score.
Things to consider
Try not to overspend
Pay off at least your minimum balance each month or you'll be charged a late fee and damage your credit rating
If you withdraw cash with a credit builder card you're likely to be charged a high fee
Pros of credit builder credit cards
Accessibility to credit for those struggling for other options tends to be, of course, the major attraction of a credit builder card.
While it could be considered dangerous to give people who have had problems with debt access to a new source of credit, a card could be particularly useful if, for example, you're going away on a foreign holiday and need one for deposits for things like excursions or car hire.
The cons of credit builder credit cards
One downside of credit builder cards is that you won't get a huge credit limit. However, if you've had problems with debt in the past this perhaps isn't such a bad thing.
Such cards also generally have very high interest rates (shown by the representative APR) - so you'll be hit by big charges if you don't pay off your balance in full each month.
Try not to overspend so that you can clear your debt in full each month. Not only will you avoid high charges, but you'll also improve your credit rating for the future.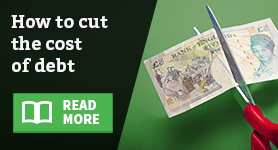 Keep that up and, in time, you could qualify for the top cards on the market. It will also do you the power of good if you want to apply for a mortgage, for example.
What to watch out for with credit builders
The biggest thing to be aware of with a credit builder card is that if you don't play by the rules, you'll wreck your credit score.
This will almost certainly stop you from getting a card for a long time.
You must make the minimum payment each month, otherwise you'll be charged a late fee and get a black mark on your credit report.
You should also avoid using these cards to withdraw cash - the charges are likely to be huge.
Also beware of any charges for using your card abroad, although there may be credit builder cards available that don't charge for foreign usage - make sure you shop around.
If you have debt problems...
If you're struggling with debt, speak to your lender as a first port of call.
The lender won't want you to default on the debt, and may find a way to help.
You can also contact your local Citizens Advice Bureau, National Debtline or StepChange Debt Charity (formerly the Consumer Credit Counselling Service) for free advice.†
[SeanSocialShare]