Understanding credit card protection
Do you know what protections come with a credit card? Read our article to find out.
Key points
Section 75 of the Consumer Credit Act means credit cards must offer protection for purchases between £100 and £30,000
There are other types of credit card protection you can get, like purchase protection and chargeback
There are a few exceptions to Section 75. For example, you can only claim on single items over £100 that were bought on a credit card. A debit card is not covered under Section 75
A credit card can be useful as long as they're managed responsibly and you can afford the repayments.  
But what's there to protect you if something doesn't quite add up? Let's look at what credit card protection you can get and how it can help you if something goes wrong.  
What's credit card protection? 
If you've used your credit card to buy something that cost between £100 and £30,000, you'll be protected by your credit card company if the item is damaged or misrepresented and the retailer can't (or won't) do anything about it.  
If you've bought something faulty, retailers and credit card companies have joint responsibility, so the credit card company has to pay you back if the retailer doesn't.  
Even if you've only paid a small amount of the total price by credit card - like a deposit for a holiday - you'll still be covered, even if the deposit was under £100, as long as the total amount for the holiday is between £100 and £30,000.  
This credit card protection falls under Section 75 of the Consumer Credit Act, and it's legally enforceable.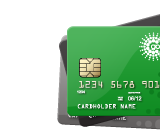 How much does it cost? 
Nothing!  
This type of credit card protection is provided automatically when you get a credit card, so there aren't any additional charges for it.  
Free credit card protection - why is it available? 
Section 75 was introduced to the Consumer Credit Act in 1974, which states that credit cards must offer protection for purchases between £100 and £30,000.  
This protection was put into place to stop credit card users having debt for something they never received, was broken or misrepresented.  
Section 75 also covers store cards, instalment credit agreements (like spreading the cost of your new TV over a period of months) and some car finance deals, as long the transaction is within the limits.  
You can also claim for consequential costs, as well as the cost of the original purchase. An example of this would be claiming back money for alternative travel arrangements and accommodation if your flight was cancelled. 
Please note that this protection doesn't extend to payments made by debit card, however. 
Other types of credit card protection 
Purchase protection is provided by some credit card providers to protect you if your goods are lost or stolen within a certain period of time. 
Bear in mind that this type of protection is only valid if you have no other insurance in place. So if your home contents insurance covers the loss, you'll have to claim on that policy.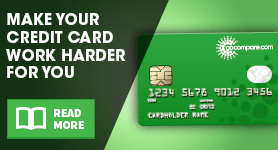 Identity theft is also offered with some credit cards, to protect you if someone steals your identity and uses your credit card.  
Although it's a bit of a sore subject, and the adverts were quite annoying, payment protection insurance (PPI) can cover payments for your credit cards if you find yourself unable to. Read more in our guide to PPI.  
Chargeback is a type of protection that lets your card issuer reclaim money from the seller's bank, to get you a refund.  
Chargeback isn't legally binding, but it usually covers you for amounts under £100.  
Exceptions to every rule  
If you buy something with your credit card by using a third party, like Paypal, travel agents or Groupon, then you won't be covered under the Section 75 protection.  
This is because the credit card company doesn't have a direct relationship with the supplier, so it isn't equally liable.  
Section 75 also only applies to single items. For example, if you bought four £40 concert tickets for each family member individually, you wouldn't be covered as the tickets each count as single transaction of less than £100. 
See also:
How online debit and credit card payments work
However, if you bought a family ticket for £160, then you would be protected as it's a single transaction over the minimum amount.  
Delivery charges and other costs don't count towards the minimum amount.  
As mentioned, it's important to remember that debit cards don't have this type of protection, which is why many choose to buy expensive things, like holidays, on a credit card. It's all about that credit card protection.  
By Amy Smith