Get the answers to FAQs on credit cards, then compare rates to find the right deal for you.
See also:
Why use a credit card?
Credit cards can be a convenient way to pay for products easily.
If used sensibly, they can help spread the cost of big purchases, earn cashback and loyalty points, give you consumer protection, and they could even help cut the cost of any existing debt you may have. Read more in our beginners' guide to credit cards.
Are my purchases protected if I pay by credit card?
In many cases, yes. One of the big benefits of using a credit card for purchases is that extra protection is given under the 1974 Consumer Credit Act.
This means that you have protection if you purchase a single item worth more than £100 (up to a maximum of £30,000). This doesn't mean you have to spend over £100 on your credit card to be covered - it's the value of the goods that applies.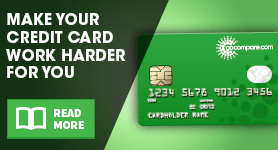 For a £500 washing machine, you could pay a £50 deposit and the rest by debit card and you'll still be covered as the value of the goods is over £100. If the retailer goes bust or the item is faulty, you may then be able to get your money back from the card company.
What's chargeback protection?
Chargeback is a way of getting your money back if things go wrong on debit card purchases and credit card purchases under £100.
Are there any downsides to using a credit card?
If you don't pay off your debt in full every month you're likely to be hit by interest rates - these can be very high and there's a danger that debt can run out of control. Also, using credit cards for cash withdrawals can be expensive - you'll be charged interest as soon as you get the money and will have to pay a fee for every withdrawal.
What does credit card APR mean?
APR stands for annual percentage rate and takes into account the interest rate and other charges to calculate the cost of lending for products such as credit cards, loans and mortgages.
You can use APR to compare different credit card and loan offers.
Because it includes charges, APR can be a bit confusing - the interest rate of a product might be 14% per annum, but the APR might be 17% because fees add the equivalent of another 3% per annum.
This means APR is useful for a true comparison between products.
Don't assume that a card with a lower APR is better, as different card providers calculate interest in different ways and may apply other charges for lending, such as a balance transfer fee or early payment fee.
There are also two types of APR, a personal APR and a representative APR. A representative APR is commonly used for products where the interest rate you get is dependent on your credit score - so a provider may offer you a higher APR if your credit score is low.
Did you know...?
A soft search will show you credit card deals you're likely to qualify for without having an impact on your credit history
A personal APR is a rate that won't change depending on your application or credit score - you'll either get it, or you won't.
What's compound interest?
Compound interest is interest that's paid on interest. It's worth understanding as it can cost borrowers huge sums of money in the long term; on the flip side, it can be a great boon for savers.
Why are credit ratings important?
When you apply for a credit card the issuer will carry out a credit check and - if you're judged to have a poor credit rating - the creditor may either turn you down or not offer you the headline deal.
Rejected card applications can damage your credit history, meaning it's important to be realistic about the deals you apply for. Read more about what happens when you apply for credit.
What's a soft search?
A soft search - also known as a 'smart search' - lets you check what credit deals you're most eligible for before you proceed with an official application. Such a soft search won't have an impact on your credit history.
You can use smart search to compare credit cards with Gocompare.com - just click on the smart search button when you compare rates.
Can I borrow money for free?
Most cards come with an interest free period (also known as an interest grace period), which is typically 56 days but could be longer or shorter depending on your card. This means you can borrow money for free, providing you pay your bill in full each month.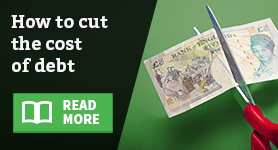 Remember that this WILL NOT apply to cash withdrawals where interest will be charged from the moment cash is taken. There are also likely to be additional fees associated with a cash withdrawal.
What about interest-free credit cards?
When you spend money using an interest-free (0%) card you won't pay any interest on the resulting debt for a predetermined period. This period varies between cards but it can be well over two years. Remember that once the interest-free period is finished you'll be moved to a less favourable rate.
Is it cheaper to borrow with a loan or on a credit card?
This will depend on the deals you qualify for and arrange, and on the way you handle the debt. In the most general terms, loan rates tend to be lower than the rates on credit cards, but with deals such as 0% credit cards you may find a more efficient way of handling your debt.
Is it cheaper to borrow with an overdraft or a loan?
This will depend on the individual circumstances, but an authorised overdraft may be worth considering. Many banks offer small, interest-free overdrafts - just make sure you talk to your bank before slipping into the red because otherwise the penalties can be severe.
Gocompare.com's innovative midata service can help you work out exactly how much bank charges for things such as overdrafts are costing you.
Is it better to save or overpay a credit card?
In the vast majority of cases you pay a higher rate of interest on credit card debt than you receive on savings, so it's usually better to pay debt off first. Read more in our articles on net interest margins and whether it's better to save or overpay a mortgage.
Did you know...?
There's no such thing as a joint credit card in the UK, but it's sometimes possible to add additional cardholders to your account
Can I repay credit card debt early?
Yes, you can repay your credit card debt at any point.
What's the right credit card for me?
It completely depends on what you require from your credit card, whether you're using it to help clear debt or for your weekly purchases.
But whatever you're using your credit card for, make sure you shop around for the best fit for your needs. Try reading our guide to making the most of your credit card.
What's a balance transfer card?
Balance transfer cards enable you to move an existing debt to a new card which will charge a low interest rate or, in some cases, no interest at all. You'll typically pay a fee related to the amount of balance you transfer.
This can help give you a chance of clearing the debt, but if you don't do that by the end of the introductory low-interest period, you may find yourself paying a much higher rate - and you may not qualify for a suitable new balance transfer card.
What's a purchase credit card?
If you're looking to spend, purchase cards can offer a long, interest-free period before you have to pay.
What's a low APR credit card?
Low APR credit cards are generally defined as those with a smaller Annual Percentage Rate (APR) than other credit cards.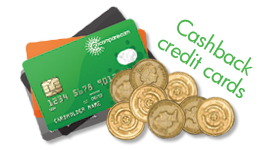 What's a cashback card?
Cashback cards enable you to earn money back as you spend. The amount you earn will depend on the card you choose and higher rates are often only offered during introductory periods.
What's a rewards credit card?
Reward cards are similar to a cashback credit card, but instead of receiving cash when you spend you gain rewards. These could come in the form of things such as store loyalty points, travel discounts or vouchers that can be spent at a selected range of retailers.
What's an air miles card?
An air miles card is another sort of reward card that can earn you points on day-to-day spending that may be put towards flights, upgrades or other travel schemes.
What's a travel credit card?
Travel credit cards are typically tailored for spending abroad - many will not charge a fee for this.
What's a premium credit card?
Premium credit cards can offer benefits such as cashback, insurance and reward points. They typically charge an annual fee and will require an excellent credit history.
Are charge cards the same as credit cards?
No, but they're similar. You have to repay the balance in full each month, there's often an annual fee and not all retailers will accept them. Charge cards are usually aimed at businesspeople or high earners and you may expect loyalty points or other perks for using one.
What's a charity credit card?
Many major UK charities now have charity credit cards in their names, allowing you to donate a percentage of your spending to them.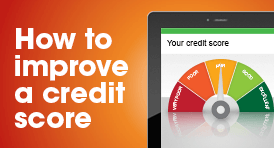 What's a credit builder card?
A credit builder card is designed to help build or rebuild a credit score as an option for those struggling to get credit. These cards often have high interest rates and if you fail to make at least the minimum payment on time every month you could further damage your credit rating.
What's a student credit card?
Some providers offer dedicated student credit cards that are tailored to the typical demands of student life. Such cards will usually have a modest credit limit, and you may require a student bank account with the card provider to qualify.
Can I get a credit card if I have a bad credit history?
This will depend on your individual circumstances, but there are cards for people with bad credit rating available if your track record is less than perfect.
To avoid damaging your credit record further, you can use our smart search feature to see your chances of being accepted before you apply.
Are business credit cards worth considering?
A business credit card may suit you if you own a business or regularly use plastic to pay expenses, but be aware of annual fees - and of the need for a good credit rating.
Are store cards the same as credit cards?
Store cards are not technically the same as credit cards but they do involve a credit agreement and can work in a similar way. Note that the terms are not typically as attractive as with a credit card. There may, for example, not be a grace period between purchase and the time you start paying interest, while interest rates may be particularly high.
Is a prepaid card the same as a credit card?
No. Prepaid cards let you load a chosen amount of money onto a card, which can then be used at cash machines and to make purchases.
Unlike with a credit card there's no credit arrangement involved, which means there won't be any interest to pay and there's no need for a credit check.
Can I get a joint credit card?
There's no such thing as a joint credit card in the UK, but it's sometimes possible to add additional cardholders to your account. However, the additional cardholder has no liability to pay for any debt on the card.
Are all cardholders offered the same rate?
No, your interest rate is typically linked to a credit rating and the lender's own criteria, so those adjudged to have excellent credit ratings may be offered a better rate. If you have a poor credit rating you may struggle to get a credit card at all. Read more about eligibility for advertised credit card deals.
How do I stop a continuous payment being taken from my card?
Your contract for a continuous payment authority (CPA) is with the business you pay, not with your card provider.
As a first port of call, contact the firm to tell it you want to stop the payment, and keep evidence of your instruction. If the company fails to cancel the payment, you'll need to contact your credit card provider to notify it that you wish to cancel the CPA.
This still may not stop the company taking further payments, but if money's taken after you've requested a cancellation from your card company, it should be fully refunded by the account provider.
Can my card provider increase my credit limit without permission?
Unsolicited increases to credit card limits are common, but you're entitled to reject the new limit and will have 30 days to do so.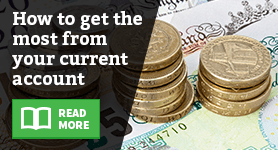 Should I cancel an old credit card?
While keeping an old card for an emergency may be handy, remember that it increases the opportunity for fraud and it'll impact on your credit rating. Read more about cancelling old credit cards.
How do online card payments work?
Although online card payments appear instant, there are a number of steps behind the transaction. Read more in our dedicated article on how online card payments work.
Does my card offer contactless payment?
Many banks, building societies and card companies now provide contactless cards, even if you haven't asked for this feature. Generally it's included on recent debit, credit, charge and prepaid cards. If your card is able to carry out contactless payments, it'll display the contactless symbol - read more in our guide to contactless payments.
Why don't all businesses accept credit cards?
There are both advantages and disadvantages of accepting credit cards for small businesses - read more in our article on card payments for small businesses.
Is my bank the best place to get a credit card?
Having an established relationship with your bank may help you gain access to a good deal on a credit card, but never assume that loyalty pays - shop around for credit cards with the help of a site such as Gocompare.com.
Can I get a credit card from a credit union?
This will depend on the individual institution, but some credit unions offer credit cards. You're likely to need to be a member of the particular credit union to qualify.
Should I get protection insurance for my card?
The reputation of any sort of payment protection for credit cards has been tainted by the PPI scandal, but the right income protection policy can be a valuable product and may mean you could cover your card repayments if you're unable to work due to injury, illness or unemployment.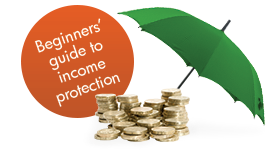 Remember, though, that you're not liable for any fraudulent spending on your card once you've reported it missing, and even if you haven't reported it missing you'll still only have to pay the first £50 of spending. Read more about financial fraud in our dedicated guide.
Is ID theft protection worth it?
There's a lot of misunderstanding regarding what this service does and doesn't cover and it may not be as important as you think, so before placing any value on it read our guide to ID theft protection.
What should I do if I can't make my repayments?
If you're struggling with repayments, speak to your lender as a first port of call. The lender won't want you to default on the debt, and may find a way to help.
You can also contact your local Citizens Advice Bureau, National Debtline, Money Advice Service or StepChange Debt Charity (formerly the Consumer Credit Counselling Service) for free advice.†
Any other questions?
See if you can find the answer in our credit card guides.
By Abbie Laughton-Coles