This right here is GoCompare's guide to HSBC credit cards
Looking for info on HSBC credit cards? GoCompare can give you the lowdown on what to look out for… 
Key points
HSBC is the largest bank in Europe
You can apply online for most HSBC credit cards
Certain credit cards can also be applied for over the phone or in branch if you prefer
HSBC used to call itself the world's local bank. But does being local mean it offers a credit card that can work for you? Well, when we looked in March 2018, there were a selection of different HSBC credit cards available… So maybe? 
HSBC credit cards - what's on offer? 
HSBC frequently offers balance transfers cards. These types of cards can help you manage debt. It works by transferring money over to a credit card with a lower APR than what you're currently paying. You must keep up repayments though to get the full benefit of a HSBC balance transfer credit card. 
Some credit cards even have a 0% introductory rate on both balance transfers and purchases. The longer the interest-free period, the longer you have to pay the balance before having to pay extra. HSBC has offered 0% interest on balance transfers for 32 months, for example. Do your research and see what's being offered by credit card providers. 
Credit cards that combine a balance transfer credit card with 0% interest on purchases are sometimes called dual credit.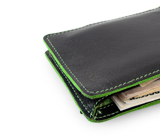 Cashback has also featured on HSBC credit cards. To make sure cashback works for you, you must be in a position to afford to repay the balance in full every month. Otherwise, the interest payments may outweigh the benefits of cashback.  
Student credit cards... HSBC style! 
HSBC often has a special credit card just for students. It seems that UK students can apply for this, but if you're from the Channel Islands or the Isle of Man, then you're out of luck. 
Perhaps unsurprisingly, the credit limit on a HSBC student credit card tends to be a lot lower than other credits card from HSBC.  
Carefully consider your options before applying for a student credit card. As you may have no regular income apart from your student loan, credit card debt could quickly become a problem. Missing payments will impact your credit score and could impact you later in life when it comes to job and mortgage applications. If you're struggling for cash, explore other money management options such as overdrafts and bursaries before picking up a credit card.
Are HSBC credit cards any good? 
Fairer Finance ranked HSBC and its credit cards 20th out of 36 providers when it looked in autumn 2017. It scored a hearty 82% on it complaints performance. 
See also:
What happens when you apply for credit?
Cashback credit cards
Defaqto rates a range of HSBC credit cards too. If there's a specific card you're interested in, it may be worth checking its star rating. Bear in mind though that Defaqto tends to rate products and services on quality, but not customer satisfaction. 
HSBC credit cards online applications? 
Most HSBC credit cards can be applied for online. The only exceptions were certain cards for customers on the Isle of Man or in the Channel Islands. Others required you to already be a customer or have online banking sorted. This was the case in March 2018 anyway. 
Should I get a HSBC credit card? 
Picking a credit card isn't a decision you should take lightly: 
Research the terms and conditions to know all the fees and costs
Use our smart search to see what's available to you without leaving a mark on your credit score
Always keep up with payments to get the most out of your credit card
Pay off your debt as soon as you can
Credit cards can be useful when it comes to money management. Yet borrowing on a credit card is still debt. And they're not the right choice for everyone. If you're struggling to control your finances, other financial products may be a better option than a credit card. 
If debt is becoming a problem for you, speak with your lender. It won't want you defaulting on your debt, and may offer ways to help. You might also want to talk with National Debtline, the Citizens Advice Bureau, Money Advice Service, or Turn2us.  
By Sam Easterbrook