Guide to interest free credit cards
Key points:
0% cards charge no interest for a limited time
Purchases cards charge 0% interest on spending, but if you don't clear the debt in time you'll pay interest
Balance transfer cards charge 0% on a balance moved from another card, but there's usually a fee
Some cards offer interest-free periods on both new purchases and balance transfers
You'll need a good credit record for the best deals, but smart search can help you check your chances
If you miss a payment you're likely to lose the interest-free deal, so think about setting up a direct debit to cover at least the minimum amount
The short answer to whether an interest free credit card can let you borrow for free is 'yes, so long as you're careful'.
Some of the market-leading 0% credit card deals won't charge new customers interest for several years.
Types of interest free cards
There are two main ways you can save money with interest-free plastic - with a 0% purchases card and/or a 0% balance transfer card.
Both types will only be interest free for a limited period of time, but if you clear the card debt within that period, you'll avoid paying any interest.
Some cards actually offer an interest-free period on both balance transfers and new purchases for those who want to pay 0% interest on their existing debt and to spend interest free as well.
If you compare credit cards through Gocompare.com you'll be presented with a table showing all available cards and their main details.
You'll then be able to narrow down your search, and amongst your options will be choosing to see just 0% purchases cards and/or 0% balance transfer cards.
0% purchases cards
Card companies try to attract new customers by offering lengthy 0% periods on purchase credit cards, so they can spend without paying interest for a while.
Need more information?
Used wisely, these can give you an interest-free loan for a period of time - you should plan to clear the balance before the 0% period ends or you'll pay a high rate of interest.
On 13 November, 2014, Gocompare.com analysed 249 credit cards listed on the matrix of independent financial researcher Defaqto and found that 144 (58%) offered an introductory purchase rate of 0%.
However, the duration of the generally 0% introductory rate varied quite widely, with 75 offering six months or less and the remaining 69 offering nine months or longer.
0% balance transfer cards
If you have existing card debt then you could apply for a balance transfer card to save money. Some card providers offer lengthy 0% periods on balance transfers, giving you a chance to repay the debt without paying interest.
In Gocompare.com's November 2014 study of 249 credit cards, 170 had an introductory balance transfer rate of 0%. Of these 170 cards, 33% were 0% for 6 months or less and 22% had 24 months or more. The longest interest-free balance transfer deal available was 34 months.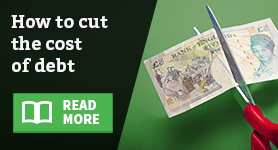 The catch to an interest-free balance transfer card is that you'll usually have to pay a fee to move your balance, which is often a percentage of the amount being transferred and usually around 1-3%.
0% purchases and balance transfer
If you want to transfer a balance and use the card for new spending, you should look at options that are interest free for both.
Usually, the interest-free time will be lower for either purchases or transfers.
Of course, a card is only interest free if you repay the debt within the introductory period. After that, you'll typically be charged a high rate of interest.
Is an interest free credit card right for you?
While a card that charges no interest during the first few months might sound like the best possible deal, it's not suitable for everyone.
Things to consider
If you pay off your balance in full every month, think about a card that rewards you for your spending
If you think that you'll be unable to clear the balance before the interest-free period runs out, then an interest-free card might not be right for you.
You could be better off applying for a card with a low annual percentage rate instead.
At the other end of the scale, cardholders who never leave a balance on their plastic won't benefit from these products.
If you're someone who always pays your card off in full then you'd be better off considering a reward card or cashback credit card, so you can earn perks as you spend.
What are the catches?
There are some things to watch out for when using an interest free credit card.
If you miss a payment then you won't just be hit with a fee.
You're likely to lose the interest-free deal, meaning you'd start paying interest on the balance.
You can avoid this by setting up a direct debit for at least the minimum payment each month.
Another thing to be aware of is that you may not get the spending limit you hope for. Companies set a credit limit on your card that's based on your credit history and financial security.
If you qualify for a card but the limit is lower than you'd hoped, you may be able to ask for a higher limit once you've used the card responsibly for a few months.
Why would any company lend you money for free?
You might be wondering when card providers became such altruistic and kindly organisations. In fact, they're not.
So long as you settle the balance each month then, technically, pretty much every card is interest free
The only reason they're willing to give people 0% deals is to get them to sign up for their cards - they then receive a small percentage from vendors every time you use the card to buy something.
What's more, once the interest-free period is over, the company hopes it will start making money from you.
Of course, that doesn't mean that the credit card company wants you to struggle with debt. But if you keep using its card once the interest-free period has finished then it will usually make money over time.
That doesn't mean that you can't benefit from the introductory period - you just need to be careful how you use the card afterwards.
After all, so long as you settle the balance each month then, technically, pretty much every card is interest free.
Will you qualify for an interest free credit card?
The very best interest-free credit card deals are only available to people with squeaky-clean credit histories.
If you've mismanaged your debt in the past, or been late paying bills, you may find that your application is rejected.
Failed applications have a negative impact on your credit history, meaning that you're then even less likely to qualify for the leading deals.
To avoid this, when you compare credit cards at Gocompare.com, you can use our smart search feature to make a soft search for an interest-free deal before you proceed with a formal application.
Using smart search will show you the cards you're likely to qualify for without having an impact on your credit history.