Find out the benefits and drawbacks of adding a second cardholder to your credit card account.
Key points
There's no such thing as a joint credit card in the UK, but it's sometimes possible to add additional cardholders to your account
Doing so allows someone else to rack up debt in your name, with no responsibility for repaying it, so isn't to be taken lightly
Full Consumer Credit Act protection may not apply to spending on a second card
The very first thing you need to understand about joint credit cards is that they don't technically exist in the UK.
In actual fact, a joint credit card is just a credit card in one holder's name, but extra cards are issued so other users can use the account's credit facilities.
This means that, unlike joint bank accounts, multiple account holders aren't jointly liable for the debt.
How to apply for a joint credit card
In some countries, such as the USA, you can apply for a joint credit card so that it's truly shared, with each account holder jointly liable, as they would be with a joint current account.
In the UK, however, that's not possible - what's sometimes referred to as a 'joint' credit card actually just involves adding extra cardholders to the same account.
Sometimes you'll be given the option to add an extra cardholder during the application process, but otherwise you'll have to contact your card provider afterwards to ask for it.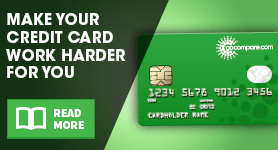 For personal credit cards, providers might stipulate that the additional cardholder is a spouse, partner or close relative, and that they must live at the same address.
They will usually also have to be over the age of 18 and a UK resident.
Because the credit card remains your responsibility and the extra cardholder doesn't sign a credit agreement the extra cardholder won't need to be credit scored.
The extra card will have a different Pin from your own.
The advantages of a joint credit card
Adding an extra cardholder can be useful whenever you're happy to give someone else the ability to spend on your account, for instance if you pay for the weekly shopping but someone else actually does it for you.
The biggest danger with a joint credit card is that you're giving someone else licence to rack up debt in your name, but they'll bear no responsibility for it
You'll receive the credit card bill and can settle the cost of the other person's spending.
Businesses may find this facility particularly useful, as it allows colleagues to each have a card to spend on a single credit account.
However, charge cards might be more appropriate, as there's usually no risk of exceeding the credit limit.
If you use a cashback credit card or a rewards card, adding an extra cardholder means you might be able to boost your rewards by benefitting from their spending as well as your own.
If someone has problems getting their own credit card due to a poor credit history, they can have a card on your credit account instead and it'll have no effect on either of your credit histories - as long as they don't push you over your credit limit, of course.
Disadvantages of a joint credit card
The biggest danger with a joint credit card is that you're giving someone else licence to rack up debt in your name, but they'll bear no responsibility for it.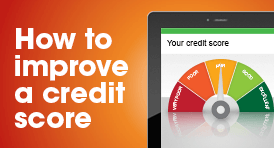 Remember, the credit limit will apply to the whole account, not each user, so you'll have to communicate to make sure you don't inadvertently exceed the limit by one of you overspending.
Adding someone else to your credit card account isn't to be taken lightly - it essentially means they could rack up debt in your name and affect your credit rating.
Because of this, there's a great deal of trust involved in handing someone a credit card for your account.
Consumer Credit Act protection
One other issue with adding an extra cardholder is that protection under section 75 of the Consumer Credit Act may not apply.
This case from the Financial Ombudsman† shows how section 75 may not come to the rescue for problems with purchases by an additional cardholder, for their own purposes, but using the main cardholder's credit account.
Avoiding problems with joint credit cards
It's a good idea to be clear with your additional cardholder about what spending is or isn't allowed.
If you don't feel you can trust them to stick to the boundaries, but their credit history is shaky, they could try to apply on their own for a card designed for those with a bad credit rating, a prepaid card, or a charge card so they can learn to budget better.
If you've added an additional cardholder and things aren't going to plan, contact your card provider immediately and ask them to stop the additional card to prevent any further spending.
However, the terms of your credit card may stipulate you have to return the additional card to them, cut in two - which might be difficult if your relationship has soured.
The card provider may still be able to take steps to limit spending on the account, but be aware that you might still be liable for some or all of the cardholder's spending in these circumstances.
That's why the bottom line is that you should only consider adding cardholders to your account if you can trust them to behave in a responsible and trustworthy manner.
By Derri Dunn
[SeanSocialShare]