Take a look at our guide to Lloyds credit cards
Find out the good and the bad of Lloyds credit cards and how to use them safely online.
Key points
Lloyds offers a range of credit card types, for various needs
To stay safe while using your credit card online, make sure the website is secure and contact Lloyds if you think something has gone wrong
Consider the pros and cons of credit cards before committing to one – while they can be useful, they can cause problems too
Credit cards can have many upsides, as long as they're used responsibly. Take a look at our guide to Lloyds credit cards, and weigh up if the company has the right card for your needs.
If you're looking for Lloyds TSB credit cards, you're reading the right guide... But Lloyds divested TSB in 2013, so Lloyds and TSB are now separate banks.  
Lloyds credit cards 
A credit card and a debit card are very different things.  
With a debit card, you're spending money that's already yours, for the most part. When you use a credit card, you're only borrowing the money, to pay back at a later date.  
As long as you can afford the repayments and don't overspend, credit cards can be useful for expensive purchases that you might not be able to afford in one go - such as a once-in-a-lifetime holiday - as they also come with more consumer protection than a debit card.  
However, if you don't pay off the outstanding balance on your card before it's due, you'll be charged interest.   
Lloyds uses Mastercard as its payment system, and issues a range of credit cards with different features - such as balance transfer, combined balance and purchase, reward cards, and low-rate cards.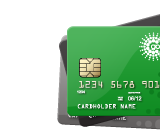 Do Lloyds have credit cards for students? 
Most lenders don't have a specific type of credit card for students. Often what's available depends on what you intend to use the credit card for, rather than what life-stage you're at.  
For students, it's often worth not having a credit card. They can be horribly tempting, and you might run the risk of being able to spend more than you can afford.  
Also, it'd probably be quite difficult to successfully apply for a credit card as a student, because you likely won't have a regular income and students have a reputation for, erm… overspending. 
Rejected credit card applications can leave a negative mark on your credit history, so consider your situation, your future and any alternative options before applying for one.
If you do have a credit card in your student days, make sure you can handle the money sensibly. It could help you build your credit score and teach you about managing money.
Whether you're a student or not, it's important to be certain you can afford the repayments on a credit card, as things like missed payments will negatively affect your credit score. This means you could struggle to get credit in the future, or even be unable to get a mortgage.
Lloyds online banking, shopping safety and credit cards 
You can view your credit card account online, the same way you'd view a normal current account.  
You'll be able to do things like view your outstanding balance, your statements, make repayments, and check any credit card offers and benefits you may have. 
A credit card is a big responsibility, and you probably want to look after it.  
To stay safe while using your credit card online, you could bear in mind some safety tips:  
Know who you're buying from – shop with companies that have a good reputation or you've used before.  
Be clear on delivery and returns policies, additional charges and whether your item's in stock or not.  
Make sure the website is secure – look for https:// instead of http:// (the "s" stands for secure) and that there's an intact key or padlock symbol. Never share your bank or credit card details over email, or any of your passwords.  
Keep a record – keep the details of your purchases and check your statements for transactions you don't recognise.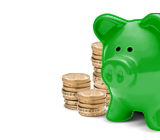 What if something goes wrong? You could try and sort it out with the seller. But if not, your credit card issuer may be able to help you, so get in contact with the Lloyds team, if that's your chosen provider.  
Balance transfer credit cards  
Lloyds has had quite a few options for balance transfer credit cards over time. But if you're not sure what balance transferring is, we'll give you a quick definition. 
Transferring your balance means moving money from one credit card to another.  
This is often done in order to take advantage of a lower interest rate, or an introductory interest-free period. But you'd need to make sure your balance was paid off before that introductory 0% interest period finishes, as it could get costly. Balance transfers often incur fees, so keep an eye out for that too. 
Rewards credit cards 
Several of Lloyds credit cards are from its rewards and classic ranges.  
Rewards cards usually offer things like travel discounts, exclusive deals and membership points that can be redeemed in certain shops.  
Rewards cards are like gold dust. They can be difficult to get as they're usually only be issued to those with top-notch credit scores.
One of the downsides to a rewards card is that they usually come with high interest attached. This means they're only suitable if you can afford to pay them back in full each month, because the interest could outweigh the benefits. 
If you apply for a rewards credit card and are unsuccessful, you may be offered a basic credit card instead, which might have limited features and different rates.  
Advantages and disadvantages of credit cards 
There are many ways a credit card might be able to help you manage your money and spending, but there are some drawbacks too. Let's take a look.  
On the plus side:  
A credit card can be a useful way to  manage your money, provided it's used sensibly. 
Some have rewards and offers attached to them.  
Credit cards can sometimes be useful for emergency funds, like if your car breaks down.  
They can help you manage your money and improve your credit score, if you make the repayments on time.  
But on the other hand:  
You're only borrowing money to pay it back later, and credit cards can cause you serious money problems if they aren't managed well.  
There may be some unexpected fees if you go over your spend limit or don't make a monthly payment on time.  
A drawback to credit card rewards is you have to adhere to specific conditions to benefit.  
Rejected credit card applications and credit misuse can negatively impact your credit score, making it more likely that you'll be rejected by another issuer.  
If you decide a credit card is suitable for your needs, you could use our smart search tool.  
This means you can view credit cards you could be eligible for without leaving a mark on your credit history, which won't affect your ability to obtain credit in future. Although if you do go ahead and apply for one, your potential lender will perform a full credit check.  
Here at GoCompare, we can't give you financial advice. So, if you have debt problems, try talking to your lender to see if they can help.  
Alternatively you can contact Citizens Advice, National Debtline or StepChange Debt Charity for free advice.† 
By Amy Smith