A guide to money transfer credit cards
If you're looking to transfer money from credit card to bank account funds, a money transfer credit card could be an option worth considering.
Key points
While money transfers may be interest-free for a period of time, they will still likely incur a transfer fee for any transfer made
The maximum money transfer available is usually limited to 90% of the overall credit limit of the card
A smart search with GoCompare prior to a credit card comparison/application can help protect your credit score
Money transfer cards allow you to move available credit on your card to your current account, for a fee. 
Whether it's to cover an unforeseen repair, make a necessary purchase or simply pay off your overdraft or other debts, money transfer cards could be among your options. 
What is a money transfer credit card? 
As the name suggests, money transfer credit cards allow cardholders to transfer available credit into their current account directly from their credit card. 
As a general rule of thumb, money transfer cards typically offer transfers at the same or a similar rate to a traditional balance transfer. 
Can you transfer money from a credit card to a debit card? 
In a word – yes! 
Transferring money from your credit card into a current account can be an effective way of accessing credit with your debit card, without incurring astronomical interest rates. 
Much like balance transfer cards, taking advantage of the interest-free period of a money transfer card can be a way of handling debt and minimising existing interest. 
However, unlike balance transfer cards, money transfer cards allow you to move available credit into your current account, allowing you to manage interest of debts that aren't associated with a credit card, such as a loan or overdraft.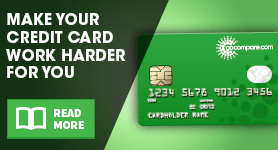 What are the T&Cs? 
Money transfer credit cards are usually aimed at those with a good credit rating or better. As such, people with a poor credit rating are unlikely to be eligible. 
Once accepted, the transfer process can be completed online or over the phone. The time taken for the transfer to complete can vary. However, many money transfers are usually processed within two working days.  
It's also important to remember that the total available credit can't usually be transferred to a current account, with the usual cap resting at 90% of the overall credit limit. 
Is there a cost attached? 
Contrary to all the "interest-free" stickers and "0%" banners that litter the advertising and web pages, money transfer credit cards don't come free of charge. 
A sad yet true fact of life frequently skimmed over by banks nationwide. 
While there are no annual fees attached, transfer fees do commonly apply (typically around 2 to 4%). 
This can vary between providers, so a Halifax credit card money transfer fee may differ from a Tesco credit card money transfer fee, for example.
See also:
Interest free credit cards
Purchase credit cards
Meanwhile, if you happen to exceed the credit limit or fail to meet the minimum repayments, you'll be liable for further charges on top. 
It's also worth remembering that the interest-free period frequently offered is usually only valid for the initial 60 days of the contract, so be sure to make your money transfer before that window closes. 
Once it does, the interest will return to its standard rate – which could translate into an exorbitant and unnecessary transfer fee. 
Top tips for money transfer credit cards 
A credit card money transfer could be a huge asset for those looking to better manage their finances. 
However, vigilance is your best friend when dealing with these cards. And being aware of important dates - like the end of an interest-free period - can be the difference between scaling your personal financial ladder and falling off it spectacularly.
Looking for another type of credit card?
If you've decided that a money transfer card isn't your bag, there are various other types to consider that may be more suited to your circumstances. It's well worth conducting a GoCompare smart search before you jump in with both feet. 
This can determine which cards you may be most likely to be accepted for, helping steer you away from those you may be declined for and protecting your credit rating at the same time. 
By Martyn Grant