Struggling to digest NatWest credit card info? Look no further
With half a century of experience to back it up, NatWest knows a thing or two about money and credit cards.
Key points
NatWest offers a range of credit card to suit different people's circumstances
Rewards cards are tailor-made for customers that are looking to get something back for using their card
A smart search with GoCompare prior to a credit card comparison/application can help protect your credit score
Boasting a colossal 33,000 employees and almost a thousand branches nationwide in April 2018, NatWest stands firm as one of the fabled 'big four' banks in the UK. With that also comes a number of nifty financial services including... credit cards! 
The question is, where do you start when it comes to finding the right credit card for you? Put down that stress ball and fret not - we've outlined some of the features of the most common cards that NatWest has to offer. 
What types of NatWest credit cards are available? 
While there are a cornucopia of credit cards available for anyone looking to play in the plastic penthouse, there are a few primary credit cards that crop up more than others - with pros and cons for each. 
Certain cards will be more relevant to some than others, so it's important to know the ins and outs before you apply. A quick search for NatWest credit cards online will leave you wading through a whole host of text, with varying degrees of clarity. 
Hopefully, the explanations below should help your journey into credit cards become more of a rewarding road trip than a mammoth odyssey.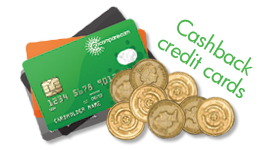 Balance transfer credit cards 
Put simply, these cards allow you to shift your credit card debt from one card to another. Many balance transfer cards offer introductory periods with fairly lengthy 0% interest periods. However, there's usually a proviso for these balance transfers, and you usually have to make those transfers within the first 60 days to qualify as interest-free. 
While card ads may trumpet benefits like "0% interest" periods at the forefront, transfer fees often apply – even in spite of an interest-free window. Much like the APR, the figure for the transfer fee varies from card to card, so it's well worth doing your homework on which option is better suited to you before you add any of these cards to your collection. 
Purchase credit cards 
When it comes to low-rate purchase cards, it's important to remember a few key facts. 
Most percentages quoted by companies aren't universal, and you may receive a higher rate of interest upon application. For this reason, it's always smart to meet at very least the minimum required monthly balance, and clear your whole balance before any introductory periods come to an end. 
These cards also sometimes include an annual fee which, when couple with an elevated APR, can all add up in the long run. Nevertheless, these cards can still be an asset to responsible cardholders looking for a low-interest credit card option.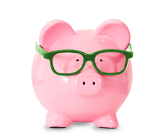 As mentioned, the key is to always clear your balance before any honeymoon periods come to an end. 
Rewards credit cards 
Rewards cards can be great for those that want to get a little something back for the money they spend. Come to think of it, who doesn't? To satiate that hungry corner of the market, banks commonly allow customers to earn points for their card expenditures. 
The accrued points can then be redeemed as gift cards from selected retail partners, or sometimes exchanged into cold, hard cash (eg 1 point = £1). Rewards can be earned through spending at variety of outlets, with the reward rate often fluctuating from place to place. 
While the reward function offers obvious perks, the cards themselves usually have a high representative APR, and there's often an annual fee attached. Higher eligibility criteria will usually apply too. 
Travel credit cards 
Travel credit cards are aimed at those that spend their time and, more importantly, their money abroad. If you see yourself frequently using credit cards abroad, travel credit cards may be worth considering. 
The main perk of a standard travel credit card is that they often boast low-to-zero foreign transaction fees across the globe, making them a useful tool to have in your wallet or purse when you're overseas. Sadly, the real sting comes on the back end, as these cards regularly attract a very steep APR and a hefty annual fee.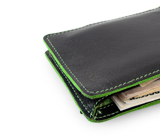 Student credit cards 
For those studying in higher education, student credit cards may seem to offer financial flexibility. But proceed with caution. The student lifestyle may not be best suited to a credit card (particularly the structured repayments), so really think it over before you decide if it's right for you.
Many students don't have a regular income, and not keeping up with repayments can be a dangerous trap. You want to be hitting the books, not trying desperately to balance them.
In addition, rejected applications can leave unpleasant marks on your credit history. This can have a bearing later, as even when you graduate and start earning, you may find it affects your ability to get credit.
If you really are dead set on a student credit card, it's probably smart to go for something with a low credit limit, and be sure you make your repayments in full each month. That way you'll hopefully graduate not only with honours, but a first-class credit score.  
Top tips for getting the most out of your credit card 
Applying for a credit card can be a big decision. As such, it's important to weigh up the pros and cons of each option and decide which card is most suitable. 
Entering into a credit card agreement that's above your means or unsuitable can lead you down a dark path that's laden with weeds of fees and potholes of debt. 
A comparison of credit cards can help you decipher which cards may be better suited to your lifestyle, while also illuminating some of the most suitable deals on the market. However, before you jump into the choppy waters of credit card comparison, the first port of call should be a soft search. 
GoCompare's smart search tool can highlight the credit cards you may be most likely to be approved for, without affecting your credit rating. Conversely, going straight to the horse's head could see your credit score take an unpleasant mule kick if you're declined. 
Get the jump on the market beforehand with GoCompare's smart search to keep your credit score stable. 
By Martyn Grant