Guide to premium credit cards
Key points
Premium credit cards can offer benefits such as cashback, insurance and reward points
They typically charge an annual fee and will require an excellent credit history
Making a soft search before you apply could increase your chances of finding a premium card you'll be accepted for
Beware of doubling up on cover and paying for products you don't need
If you're a heavy spender and/or a frequent traveller who puts a lot of expense on your credit card which you then clear every month, a premium card may be suitable for your needs.
These products, as their name suggests, can offer premium benefits such as reward points, cashback, air miles, airport lounge access, travel insurance, home insurance and concierge services.
In return, you'll have to pay an annual fee that could run into hundreds of pounds, depending on which card you opt for.
You'll usually need to have at least an above-average household income, excellent credit history and, in many cases, be over a certain age in order to get one.
If you're successful in an application, you'll usually get a well-above-average credit limit.
If you compare credit cards through Gocompare.com you'll be presented with a table showing all available cards.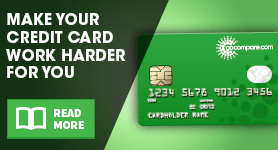 You'll then be able to narrow down your search, and amongst your options will be choosing to see just premium credit cards.
Note, though, that some cards are so exclusive you can't actually apply for them - if you want one, you'll have to wait to be invited to apply.
Make a smart search for a premium card
Given the exclusivity of premium cards, not everyone will qualify for them... and you should be aware that making a failed application will have a negative impact on your credit history.
To avoid this, you can use Gocompare.com's smart search tool that allow you to make a soft search before proceeding with an official application. Such a soft search will show you the cards you're likely to qualify for and won't have an impact on your credit history.
The pros of premium credit cards
If you spend a lot on your credit card each month, perhaps as a result of business expenses, and you or your employer are happy to pay an annual fee then it's possible that a premium card could suit you.
Need more information?
Depending on the card, your spending habits and the way you pay back your credit card debts, you may find yourself earning enough cashback to more than cover the annual fee.
As another example of a person who may benefit, a frequent traveller may see a lot of value in free access to airport lounges, if that's a feature offered by their card.
The cons of premium credit cards
In the cold light of day, away from the prestige of carrying one, many premium credit cards don't offer enough value to justify paying the annual fee.
You should consider whether you'd be better off opting for a more run-of-the-mill credit card - perhaps a cashback card, rewards card or business credit card - depending on your circumstances and needs.
Also, if you're considering taking out a card based on the amount of business spending you do, remember to check that business use is included in the card's terms and conditions for rewards.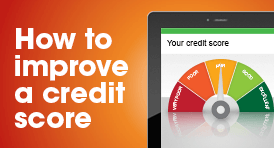 Beware of packaged products
If you decide to go for a premium credit card, make sure you choose one that's going to benefit you - criticisms that have been aimed at certain packaged bank accounts may also be applicable when it comes to premium credit cards.
Don't pay an annual fee for benefits you're not going to use or that you could buy more suitably as separate products.
For example, if you're attracted by a travel insurance policy, make sure that relying on a policy that comes with a premium credit card won't cost more than buying it as a stand-alone product.
You should also read any associated terms and conditions with the greatest of care to ensure you have the cover you need.
For example, a travel insurance product that comes with a premium card may not cover you if you're over a certain age, or if you have a pre-existing medical condition, or if you want to go skiing.
What's more, you need to be wary of double cover, taking out two insurance products that cover the same thing.
Things to consider
Do the added extras offer the level of service you need?
You may lose your benefits if you don't make payments on time
If you don't pay off your balance in full each month, interest payments are likely to more than cancel out any benefits
Think about whether a cashback card or rewards card would be more suitable for your needs
Is business spending eligible for rewards?
If you do this, contribution clauses can complicate a claim as each respective insurer would only pay their share of it, and when you come to renew policies you may find your premiums rising as you may be deemed to have made a claim on more than one policy.
Pay back promptly
Make sure you pay off your balance in full each month or you'll end up being charged interest, which is likely to wipe out anything you've earned in reward points or cashback.
If, for whatever reason, you can't pay the full amount on your card, make sure you at least make the minimum repayment, otherwise you'll get a black mark on your credit history.
When thinking about the interest on your debt, be aware that you may not get the advertised representative APR (the annual combination of interest rate and other charges).
Legally, this only has to be offered to 51% of applicants and is dependent on how the card provider assesses your credit rating.
If you do use a 0% period on balance transfers or purchases, make sure you pay it off before the interest-free period ends or you'll be charged interest.